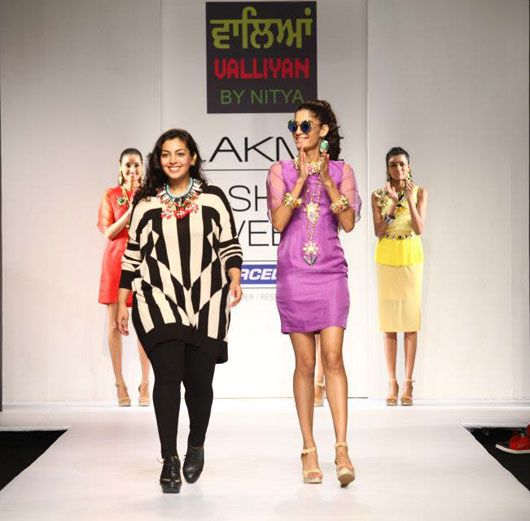 Farah Palia (FP): Tell us about yourself as well as about the brand Valliyan by Nitya.
Nitya Arora (NA): Valliyan is an extension of my personality and everything I design is pretty much to indulge my whimsical self. My designs have strong elements of surrealism and fantasy, which makes Valliyan an esoteric label.
I like creating new things all the time so I mostly make one of a kind pieces to keep myself excited. I enjoy experimenting with materials and I'm very adventurous while mixing textures and colours. For me Valliyan is modern couture for jewellery.
FP: What is the inspiration behind your collection for Autumn /Winter 2013?
NA:The Valliyan collection for Fall Winter 2013 is set in the 1920s when art deco found its way into society under the influence of the industrial revolution. Being born and brought up on Marine Drive I was always surrounded by the most beautiful art deco architecture. From the decadence of Liberty theatre to the humility of Churchgate and the dreaminess of Marine Drive, this collection is an ode to charming old Bombay. It's the result of all the sights and sounds my mind and eyes have absorbed over the years.
FP: What are the jewellery trends for the season?
NA:This is an exciting time for jewellery; silver and hematite, sharp clean lines and oriental florals are making a wonderful comeback. Art Deco, 1920s decadence and 60s Punk are strong flavours of the season. The main focus remains on the neck with statement pieces but the haath phool, headgear and nose rings will be popular with the fashion forward adventurers.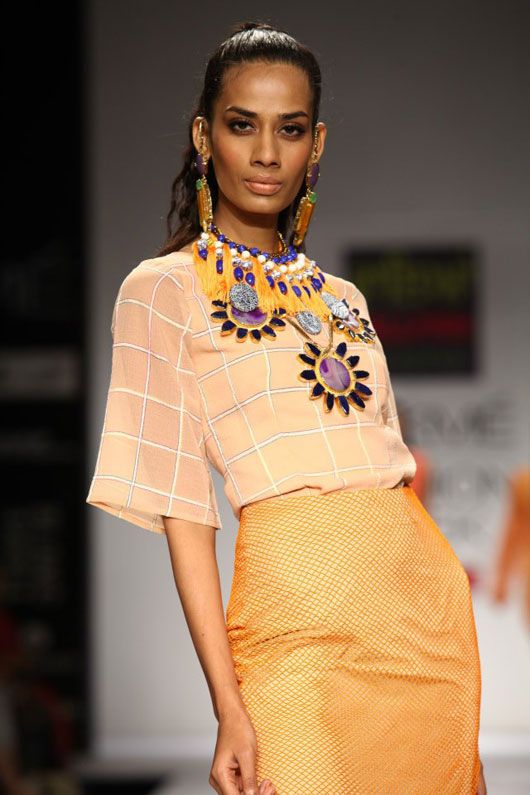 FP: What are your must-follow styling rules when it comes to jewellery?
NA: I'm a maximalist, so for me more is most definitely more. Don't shy away from statement pieces and layer different pieces in interesting ways.
FP: Which celebrity has mastered the art of accessories?
NA: Sonam Kapoor always appears well balanced and accessorized, whether it's an Indian or western outfit being out together. She takes chances and always looks perfect in the end. I love her taking a few risks with her accessories, such as a nose ring on the red carpet or ear cuffs at an awards function. She wears everything with confidence and you can tell she is having fun with her choices.