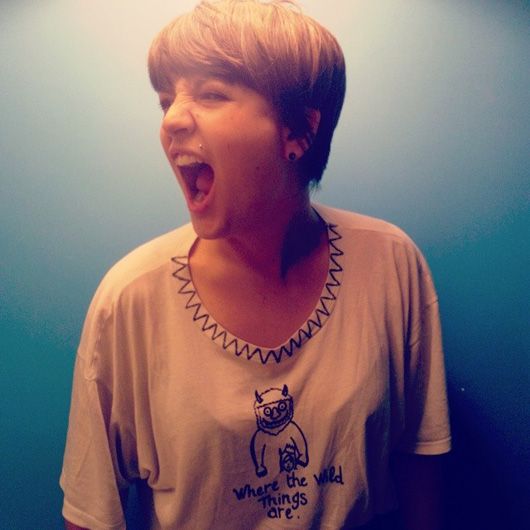 Heads up! In case the monsoon gods lock you indoors, we have a fun project for you. Bring out those old shirts (you know the ones that you can't get yourself to throw away) and try our favourite t-shirt DIYs to bring the street element into them. All you need is a tee, a pair of scissors, some colours (depending on the kind of statement you're looking for) and a great imagination. Here are 5 simple DIYs to bring the street element into your old T-shirts.
Tee Crop
Crop tops are the cute street staple, so here's how you turn your favourite tee into one. All you need is pair of scissors and a measuring tape. Figure the length at which you wanna crop your tee and just go for it!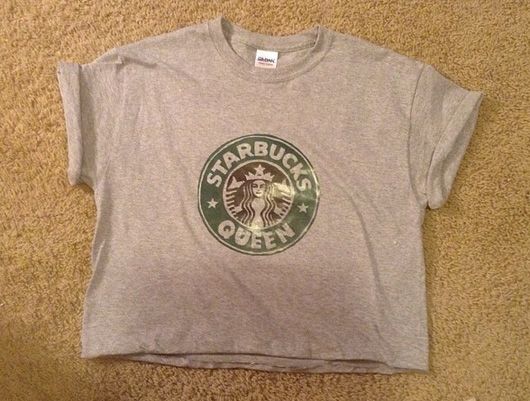 The peplum effect!
Give your old over-sized tee a stylish makeover by turning it into a peplum top. Chop off the sleeves and give the hem-line a rough edge by snipping it off to a cute length. You may now cinch the waist from the back using a few simple stitches or safety pins for a grungy feel!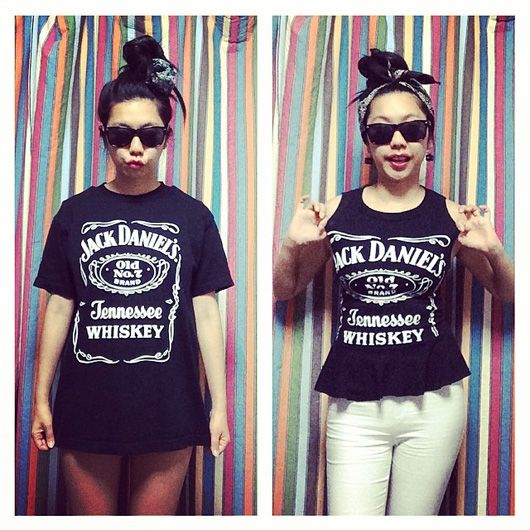 BandraRoad tip: You can also achieve the peplum effect with a cute belt cinching the waist line in a way that it brings out the peplum bloom at the hem.
Cut offs
Get your t-shirt to look like a rock tee or a street style one! Mark your design on your tee with a pencil and cut in the slashes with a pair of sheers or a blade. Be sure that your tee is made from a good quality fabric or the slashes you make may have loose strings that may not look as cute as expected.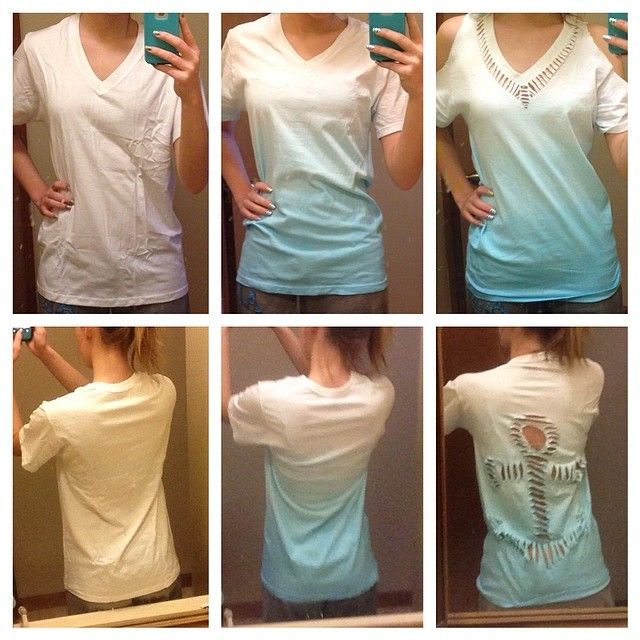 Sketches on Tees
Grab a bunch of fabric paint in colours and get to work on a blank tee. Alternatively, if you have a graphic tee with a little room to add artwork, you can express yourself in there too. Choose a range of colours or simply go monochromatic!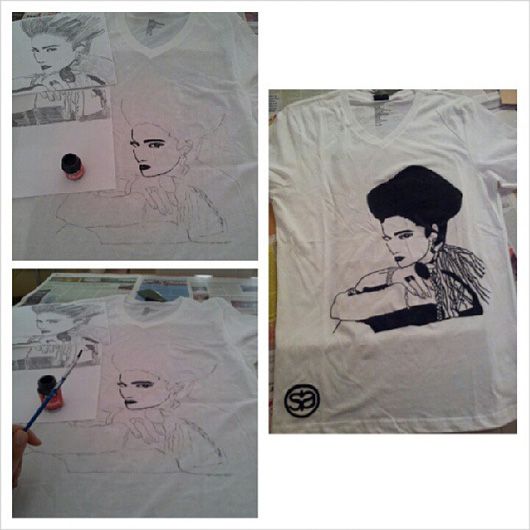 MAke an IMPRESSION!
This is something you really gotta try. Figure the art work you need and grab your stencils. It could be stencils you find in art supply shops (like Something Special on Hill Road) or uniquely shaped objects around the house (I've worked with objects with textures). Dip the shape in fabric paint and stamp it on the tee to get the desired result in a cool design!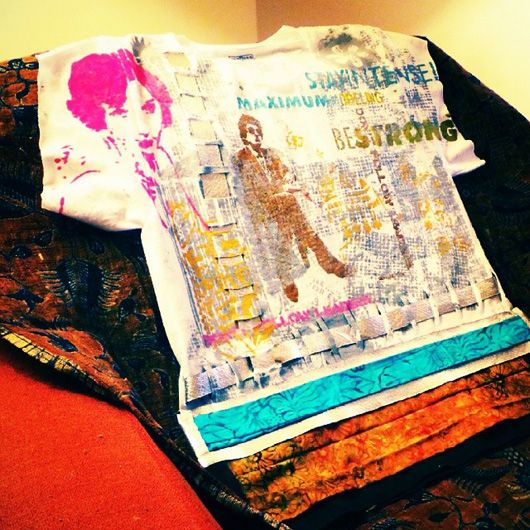 BandraRoad tip: Mehendi stamps that you find in street shops, in India, make a great stencil for such makeovers. We found some in Paharganj in Delhi, but you find them at every local markets in India.
The best part of a DIY project is when you wear your creation and someone asks you, "Where did you get it?" You get to say, "I made it!!!" (And you can say #BandraRoad helped you, no pressure :))
Stay tuned for more DIYs on BandraRoad. We'd love to see pictures of your DIYs. Send us some on #BandraRoad or email us on bandraroad@gmail.com.
Follow us on Twitter, Instagram and Facebook to see pictures and get updates on the coolest places to street shop, in India and around the world! Plus, we share our street finds too. The street is where the fun is and we're taking you there, with us!