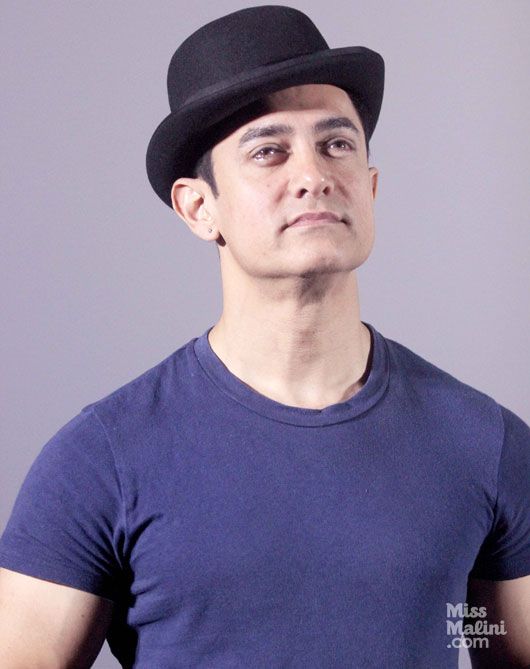 The first poster of PK is out, and all I can say is that I want to see more (no pun intended)!
Aamir Khan released the poster last night on Twitter, and his look is one you cannot miss! If you haven't already, check it out below: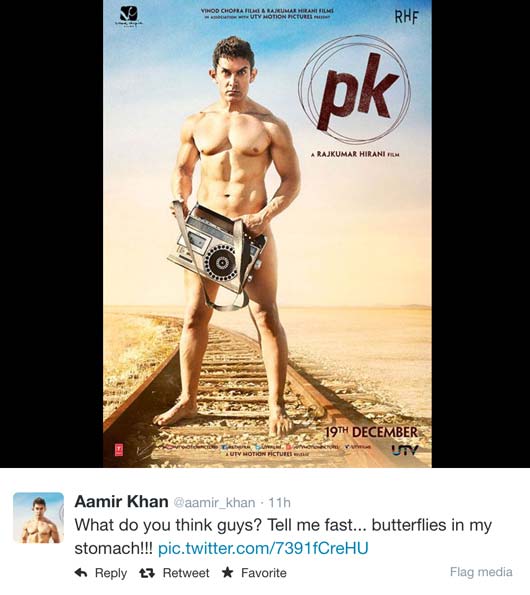 Aamir is seen completely nude, only holding a stereo system to cover his front, and there is still speculation as to what his character is about. According to reports, he will be seen playing the role of an alien who lands on Earth by choice, but Aamir tweeted out that his fans have interesting guesses as to what his character is about. What do you think this movie is about?

Director Rajkumar Hirani also rejoined Twitter and tweeted the poster as well.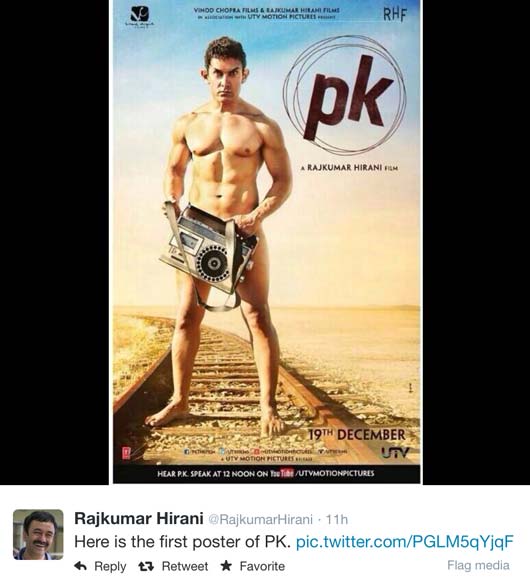 Aamir has told his fans to stay tuned, as another guess will be revealed at 12pm today!

How excited are you for this film? The 3 Idiots duo is back together, so I get a feeling this is definitely one not to miss.