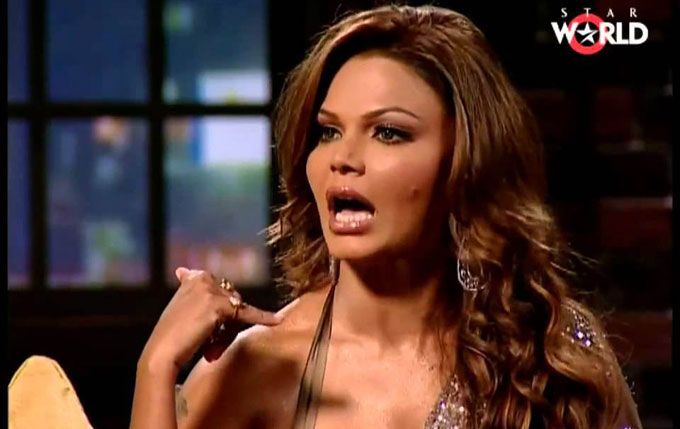 TV used to be cool back in the day. You know, back in the day when Ekta Kapoor was too young to pump money into regressive female characters and build an entire empire off it. The letter K entered our television screens and changed its landscape forever. Amidst a sea of K-shows that just went over my head, a swanky one emerged out of the K brigade and unsurprisingly, Ekta had nothing to do with it. It was Karan Johar (read my open letter to him here) who gave the world Koffee With Karan in 2004 and made sure that I plan my year around it henceforth.
It was the first chat show of its kind (sorry, Simi Aunty!) because our stars got truly candid, sometimes even bitchy and overall amazing! Not too long ago, I told you about some stuff Kareena Kapoor said on the first season of the show that just didn't stand the test of time, and today I'm here for a quick Rakhi Sawant episode recap.
Rakhi appeared on KJo's show in 2007 when "item girl" Rakhi had made a mark with her stint on Bigg Boss 1 and was not saying unsavory things about Sunny Leone yet. She was funny, vulnerable and absolutely endearing and her episode with KJo, though singular, remains a standout.
Here are 7 ah-mazing things she said on the show:
1. On undergoing plastic surgery…
Jo cheezein God nahi deta, woh doctor detein hain!
She went on to say "Apne aap ko khoobsurat banane ke liye Miss Universe se leke Miss World se leke badi badi heroines kar sakte hain, toh Rakhi Sawant kyun nahi?"
Point taken!
2. On Mika Singh…
Uske paas aur koi kaam-dhanda nahi hai… woh pappi ki kamaai kha raha hai!
You do remember the kiss, right? When Mika Singh (who generally has a hard time staying out of trouble), in erm… high spirits on his birthday… planted a smooch on Rakhi. When it blew up and Rakhi went all press conference ninja on him, he released a song about the infamous kissing episode when Rakhi was inside the house.
I love how this is a pop culture reference from my childhood.
The two are friends now.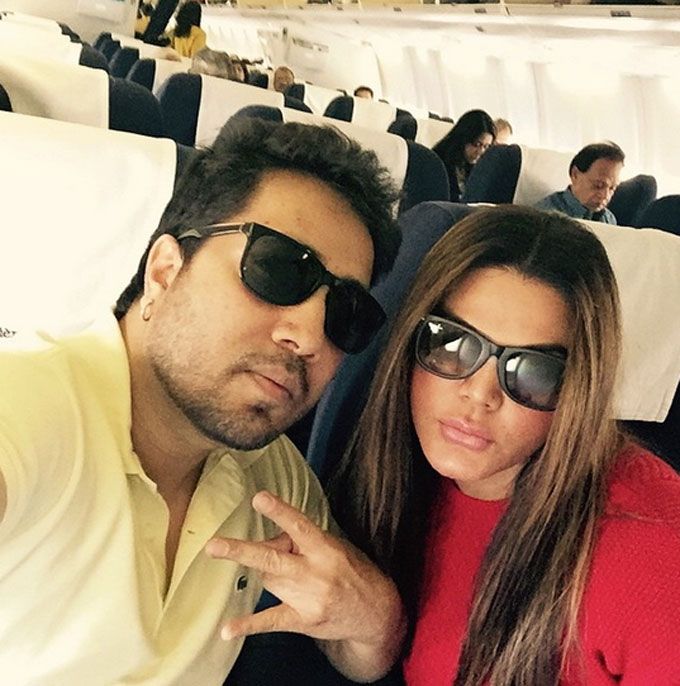 3. On turning singer…
Jab Amit ji gaa sakte hain, Sanju Sir gaa sakte hain, Aamir Khan gaa sakte hain… toh main Rakhi Sawant kyun nahi gaaungi?
Another pop culture blast from the past:
4. On being on the show…
Main mantralaya mein baith jaati, toh bhi mujhe itni khushi nahi milti jitna aaj is show pe aake mili hai!
So sweet! Rakhi was really excited to be on the show. Her 'mantralaya' reference seems more interesting in retrospect because she actually contested for the 2014 Lok Sabha elections (where she dressed up as a parrot for no apparent reason.)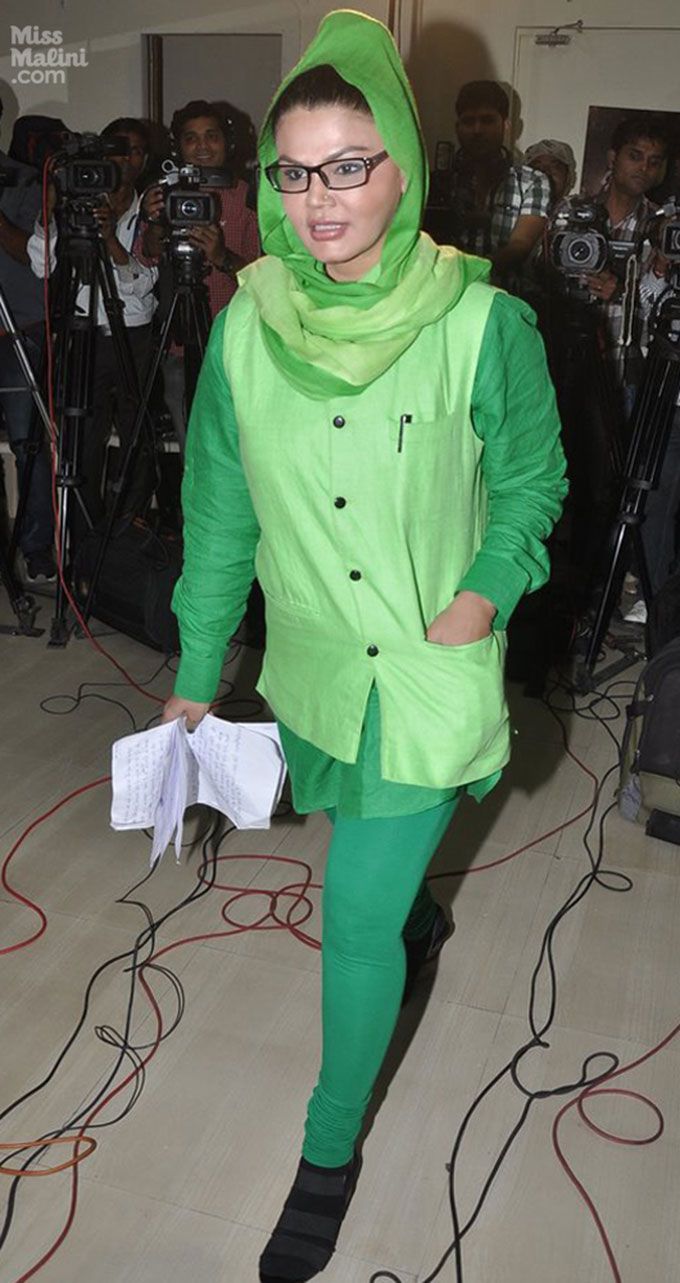 5. On speaking in Hindi on the show…
Main English mein aapse aaj isliye baat nahi kar rahi hoon, kyunki meri English sirf main samajh sakti hoon… na aap samjhenge, na janta!
This deserves a slow clap! It was amazing that she acknowledged that her English isn't very good and chose to spoke in the language she's comfortable with, even though Koffee With Karan is an English show. More power to you, Rakhi!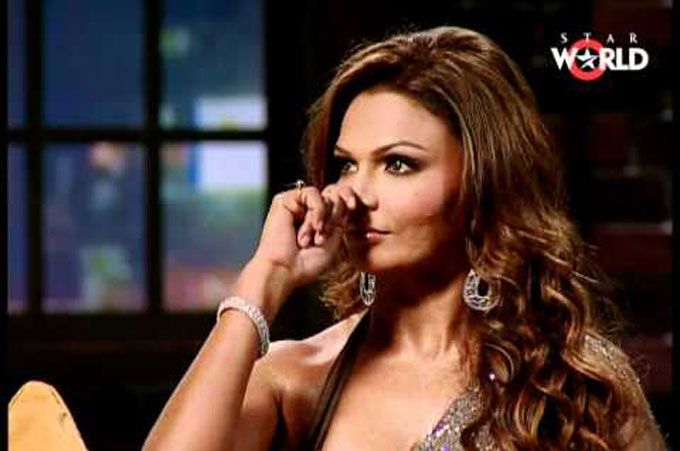 6. On casting couch…
Han. Casting couch hota hai. Maine face kiya hai.
It was direct, honest and so ballsy of her to say that on national TV. KJo didn't prod for more details and she didn't take any names either, but it was so refreshing to see someone from the industry not denying this glaring reality. Slow claps again!
7. On wanting to change her body in any way…
Main kuchh nahi badalna chahungi… <pause>
… kyunki main badal chuki hoon!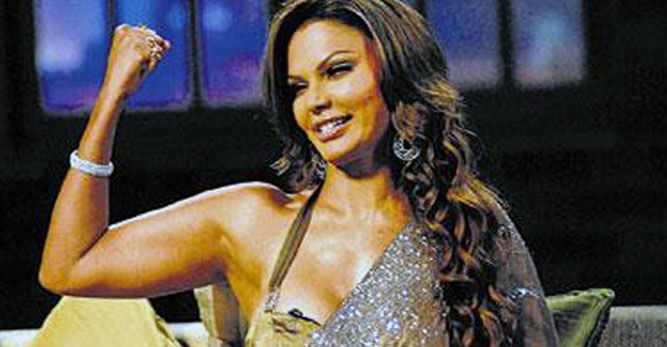 Karan was in hysterics and so were we.
That was some serious #NostalgiaTrip.
Keep doing you, Rakhi!
Check out our other #NostalgiaTrip stories:
8 Things Kareena Kapoor Said On Koffee With Karan Season 1 That Just Don't Stand True Anymore! #NostalgiaTrip
Remember The Cast Of Just Mohabbat? This Is What They Look Like Now! #NostalgiaTrip
Remember The Cast Of Hip Hip Hurray?! This Is What They're Upto Now! #NostalgiaTrip
You Will Never Believe Who THIS Kid From Hum Saath Saath Hain Is! #NostalgiaTrip
Photo Diary: Holy Crap! Krish From Kabhi Khushi Kabhie Gham Grew Up Hot! #NostalgiaTrip
Remember The Cast Of Dekh Bhai Dekh?! This Is What They're Doing Now! #NostalgiaTrip
Remember These?! 17 Title Tracks Of Old Shows That You Absolutely LOVED! #NostalgiaTrip
10 Reasons 'Left Right Left' Was An Amazing Show! #NostalgiaTrip
Let These Vintage Pictures Of Rekha Light Up Your Day! #NostalgiaTrip
Remember Fruity From Sonpari? This Is What She Looks Like Now! #NostalgiaTrip
Remember Sanju From Shaka Laka Boom Boom? THIS Is What He Looks Like Now! #NostalgiaTrip
Can You Believe Katrina Kaif & Aditya Roy Kapur Were In A Lipstick Ad Together? #NostalgiaTrip
Photo Diary: Whoa! This Is What Poo From Kabhi Khushi Kabhie Looks Like Now! #NostalgiaTrip
Remember The Girls From Viva? This Is What They Look Like Now! #NostalgiaTrip
7 Things You Probably Didn't Know About Hip Hip Hurray! #NostalgiaTrip