A quick glance through his Instagram account and you'd get the impression that Messr Rahul Khanna is perennially on the road. Which is why, we found it rather puzzling that we never got any pictures of him zooming in and out of the Mumbai airport, as we do of all celebrities. In the absence of any photographic evidence, we would often wonder, along with life's important matters, how he dresses when he's travelling: whether he suits up or puts on the chav uniform of tracksuit. But, we no longer need to wonder 'cos our photographer caught Mr Khanna before he took off to Goa last week to bring in the holidays. Wanna see?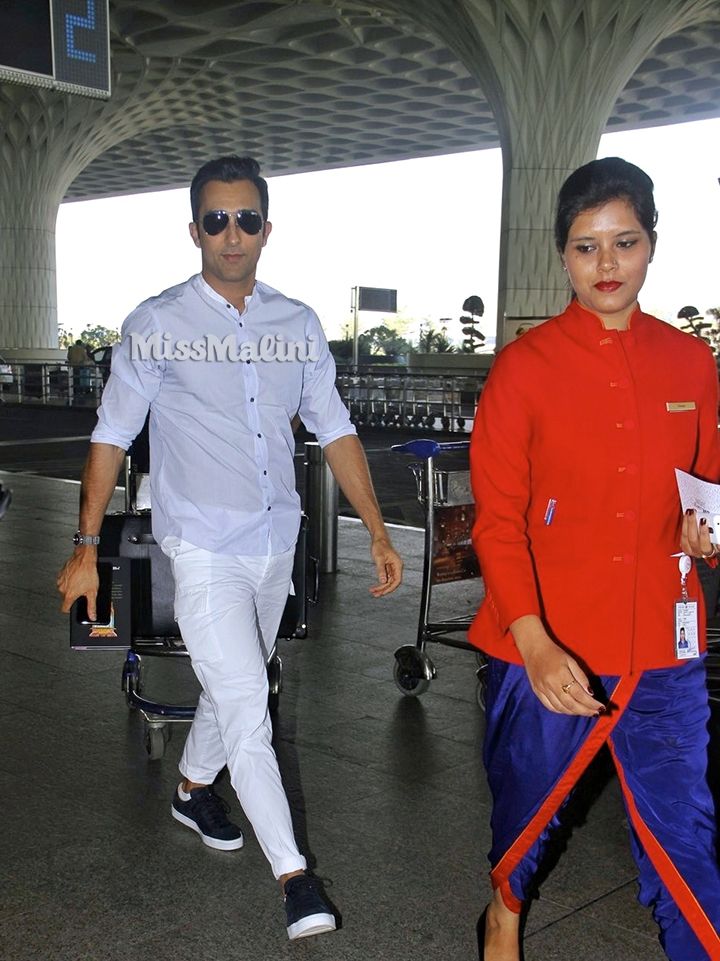 We are used to seeing him look resplendent in the finest tailoring that the world has to offer, so it was a pleasant diversion to see him loosen the silhouette for travelling. He rocked the summer-in-the-city look to perfection, donning an artfully rumpled baby blue grandad-collar shirt, dazzling white cargo trousers and navy lo-top court sneakers. Exemplar of breezy elegance, this. Major, major love!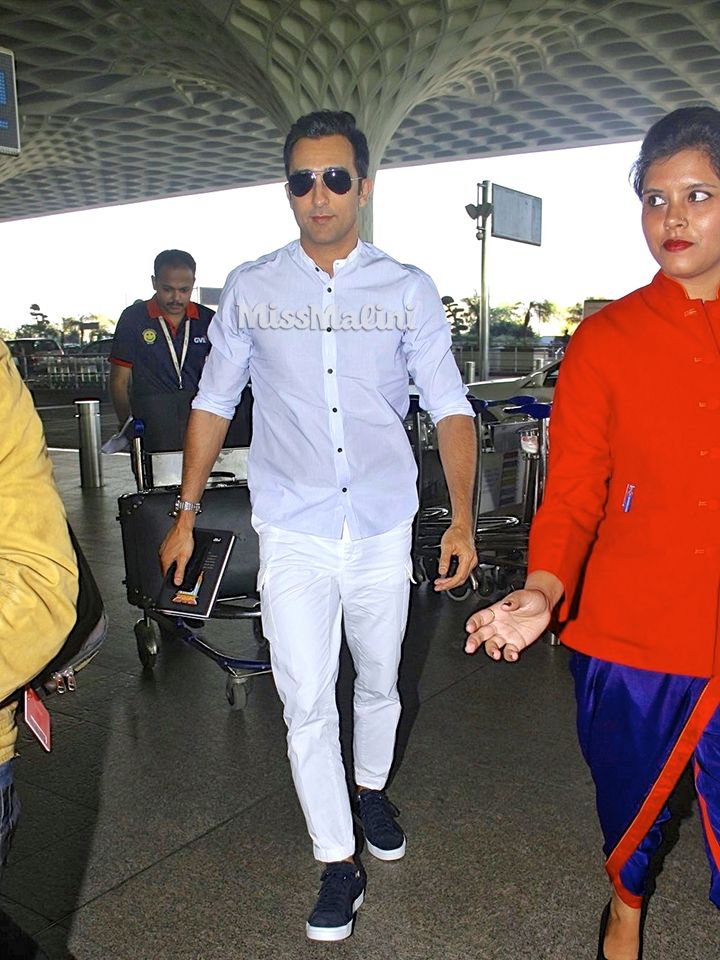 Also, check out his pleasingly old-fashioned carry case. This guy just spells elegance. Le sigh.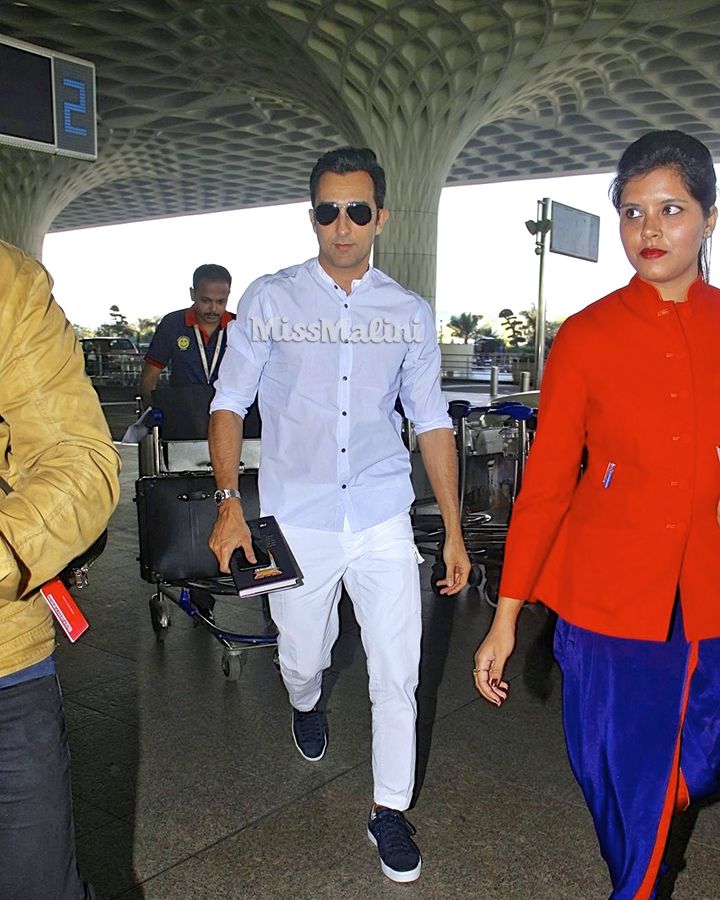 If you are wondering, that handsome suitcase is from Globe-Trotter, a venerable British brand that has been supplying luggage to illustrious personalities like Sir Winston Churchill, Sir Edmund Hillary, HM Queen Elizabeth II and the likes. More recently, 007 was seen carrying them in Spectre, and Eddie Redmayne shoed himself in for the part of Newt Scamander by unmindfully arriving at a meeting with Fantastic Beasts and Where To Find Them's director, David Yates, with a Globe-Trotter in tow.
Picture Credits: Viral Bhayani for MissMalini