Right, then. That was 2016: a year of absurdities and heartbreaks, of doom and gloom. A proper annus horribilis, no? But, it need not be a write-off entirely, 'cos we had some thoroughly unforgettable menswear looks in the past 12 months. (If anything, we here at MissMalini HQ are a little frivolous, always.) So without further ado, let's check them out, shall we?
Shahid Kapoor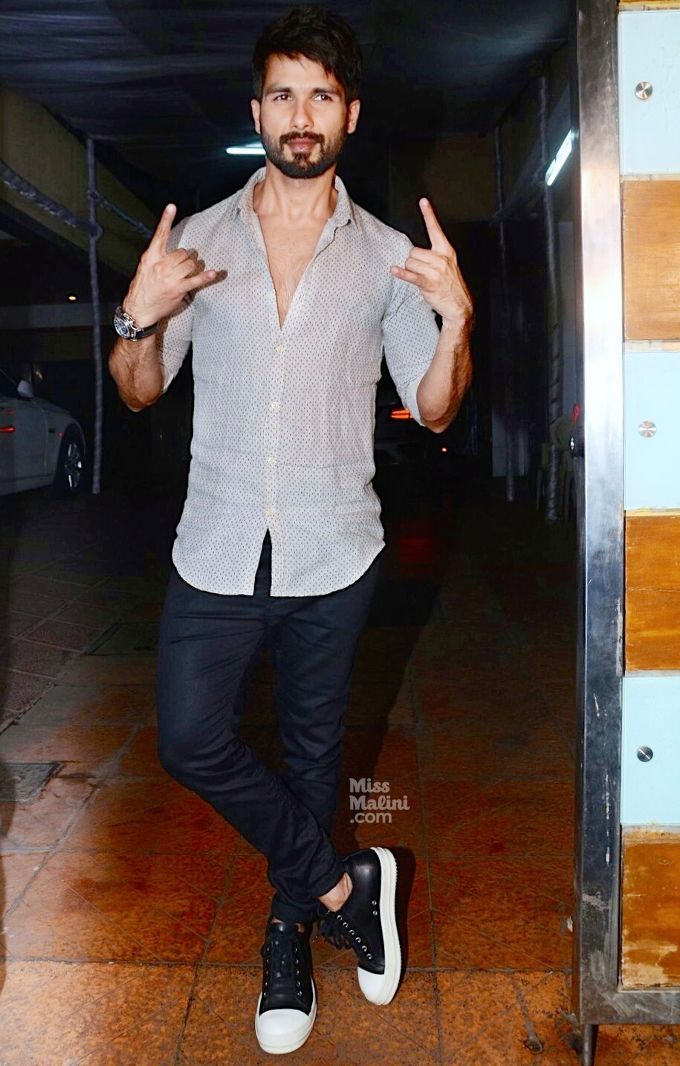 For Shahid Kapoor, 2016 must have been an annus mirabilis, with the birth of his first sprog, Misha, and his virtuoso turn as a coke-addict rapper in Udta Punjab. He shined in sartorial matters too; casualwear game, to be precise. Centred on luxe sneakers, his casual looks combined effortless summer cool with a touch of put-together smartness. Our favourite look of his was the one for Udta Punjab success party.
Aditya Roy Kapur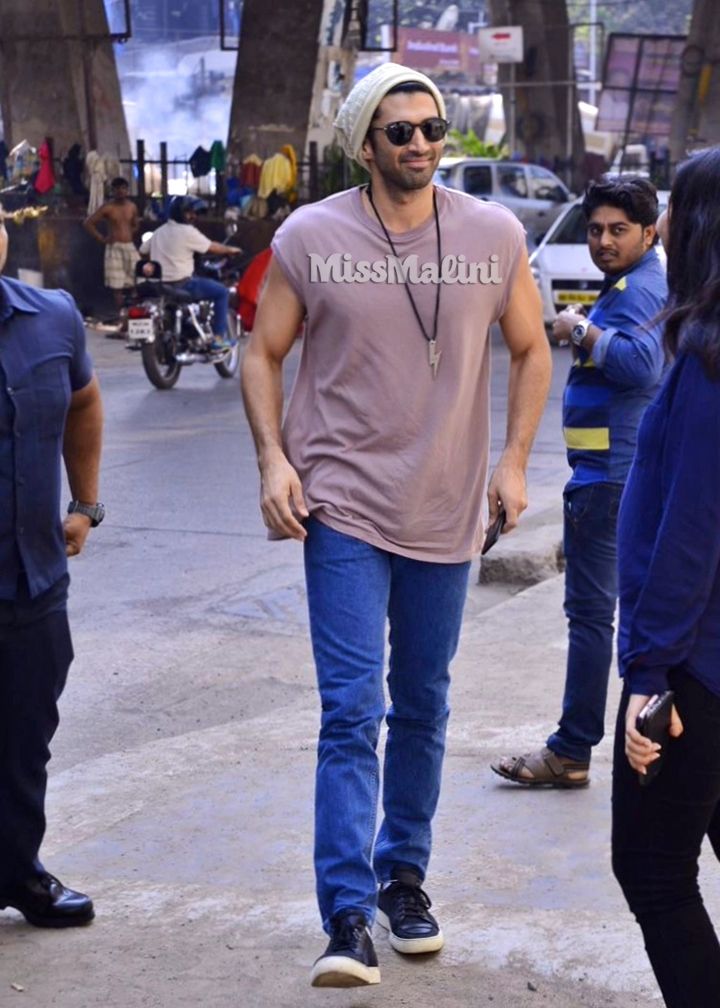 With one release this year and another due at the turn of the new year, Aditya Roy Kapur had chances aplenty this year to stake his claim amongst the most stylish. And he sure made good. And nothing captured his newfound rakish voice better than his get-up during OK Jaanu promotional trail to Radio Mirchi HQs. Clad in a dusty pink roomy muscle top from Californian label Drifter, slim-fitting blue jeans from Patrik Ervell,Alejandro Ingelmo 'Tron' sneakers, a beanie, Ray Ban shades and a 'Lightning Bolt' pendant from Neil Barrett, he looked so cool he could freeze us by the mere sight of his.
Ranveer Singh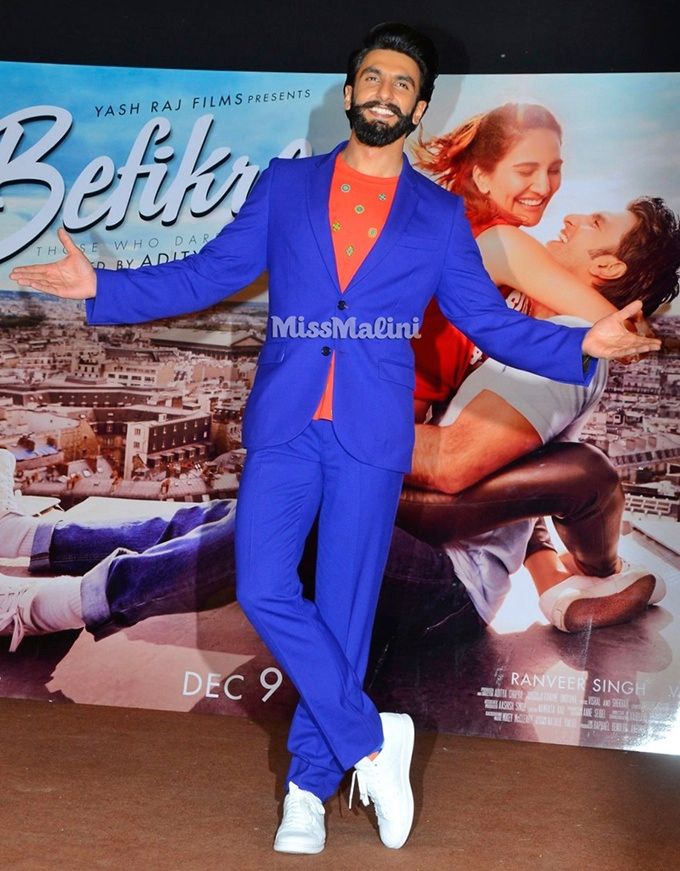 2016 must go down as the year in which Ranveer Singh made an honest effort to rein in his wilfully defiant sense of style. We saw him in a series of conventional looks, most of which were well spiffy. But it was outfit for the You & Me song launch from his film Befikre that got the maximum thumbs-up from us this year.
(For other noteworthy looks of Ranveer from 2016, see here, here, here, here, here, here, here and here.)
Vicky Kaushal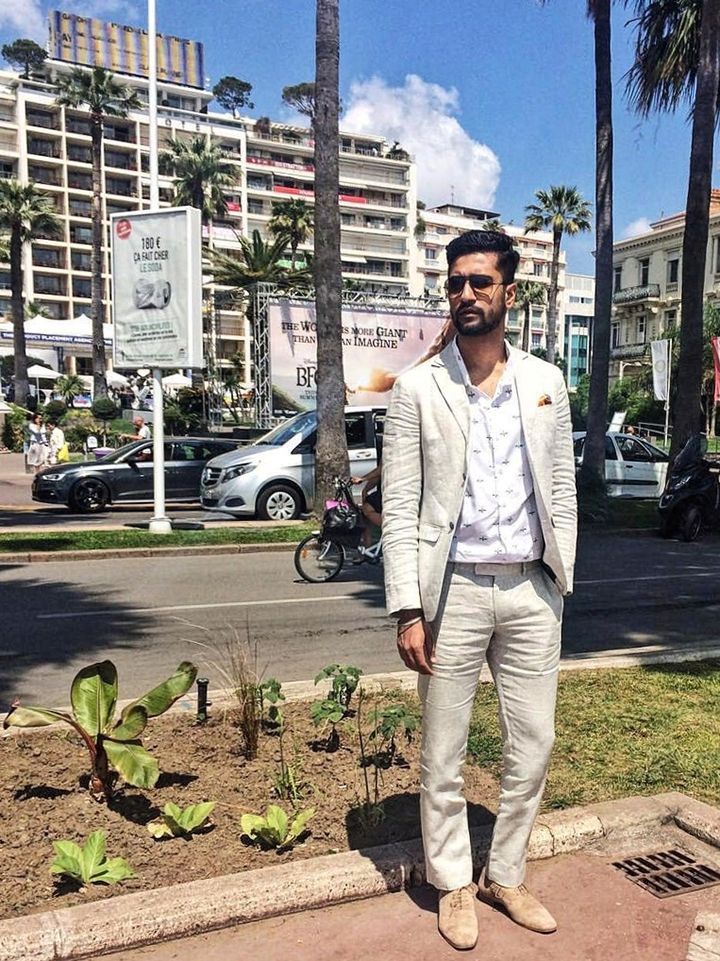 The indie actor has quietly but surely got himself noticed for his sartorial flair in 2016. For the second year in a row he found himself at the Cannes Film Festival to rep his film and guess what? He held his own when it came to the matter of clothes and, dare I say, did India proud. We loved the ecru linen suit look the most, which was the picture of Riveira chic. The ZZegna's Spring/Summer'16 number was beautifully set off by the bird-print shirt from AT by Anasha Thakkar and the camel suede Oxfords from Christian Louboutin.
Anil Kapoor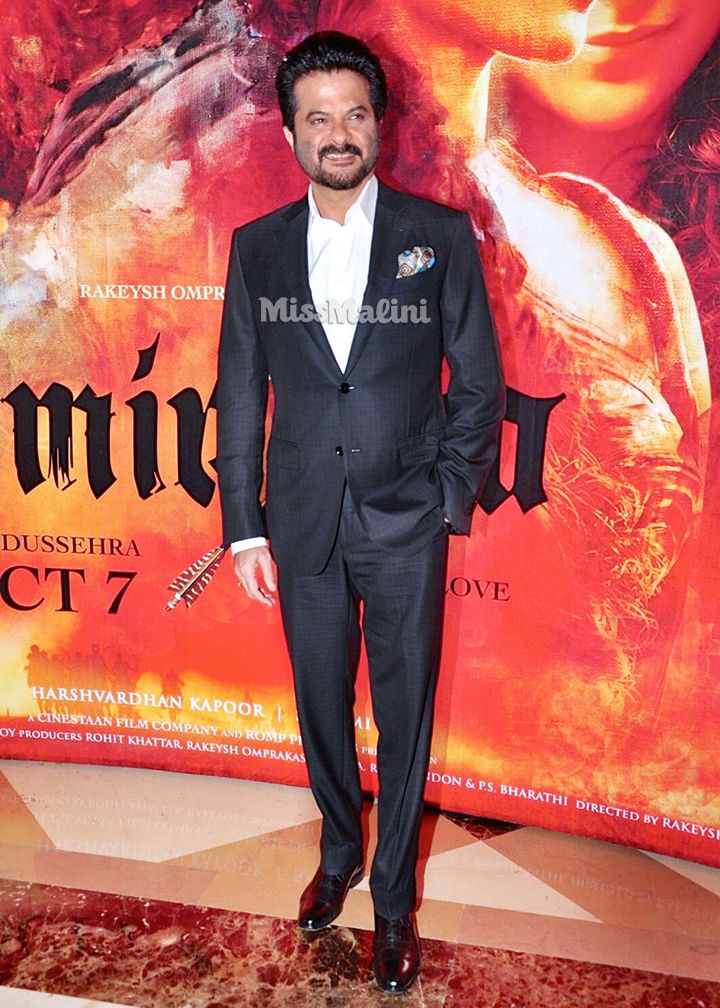 Messr Anil Kapoor is never far from our minds when compiling best-dressed lists. This man, along with drinking from the fountain of youth, has taken a swig from the fountain of style. There were many a stellar looks from him this year but our favourite was the one from the Mirzya music launch..
(For other noteworthy looks of Anil from 2016, see here, here, here, here, here and here.)
Chetan Jaikishan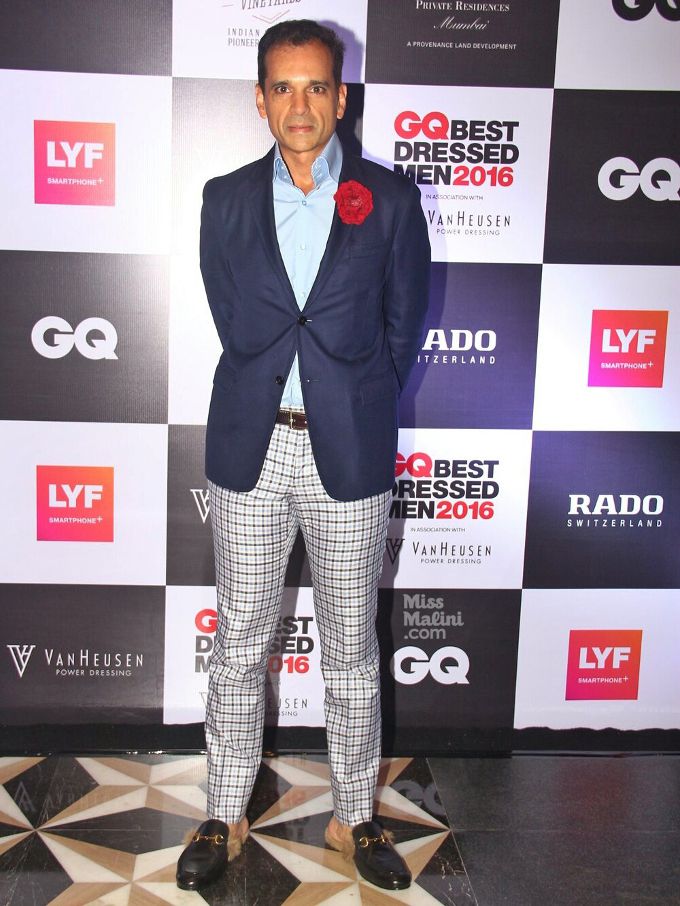 In the annals of the fashion industry, 2016 will go down as the year of Gucci. And in India, no one brought Alessandro Michele's whimsical vision to life better than Chetan Jaikishan at the GQ Best Dressed Party. Clad in pieces conceived by Michele, he was dandy extraordinaire that night. Defo one of the more memorable looks from the past 12 months.
Ranbir Kapoor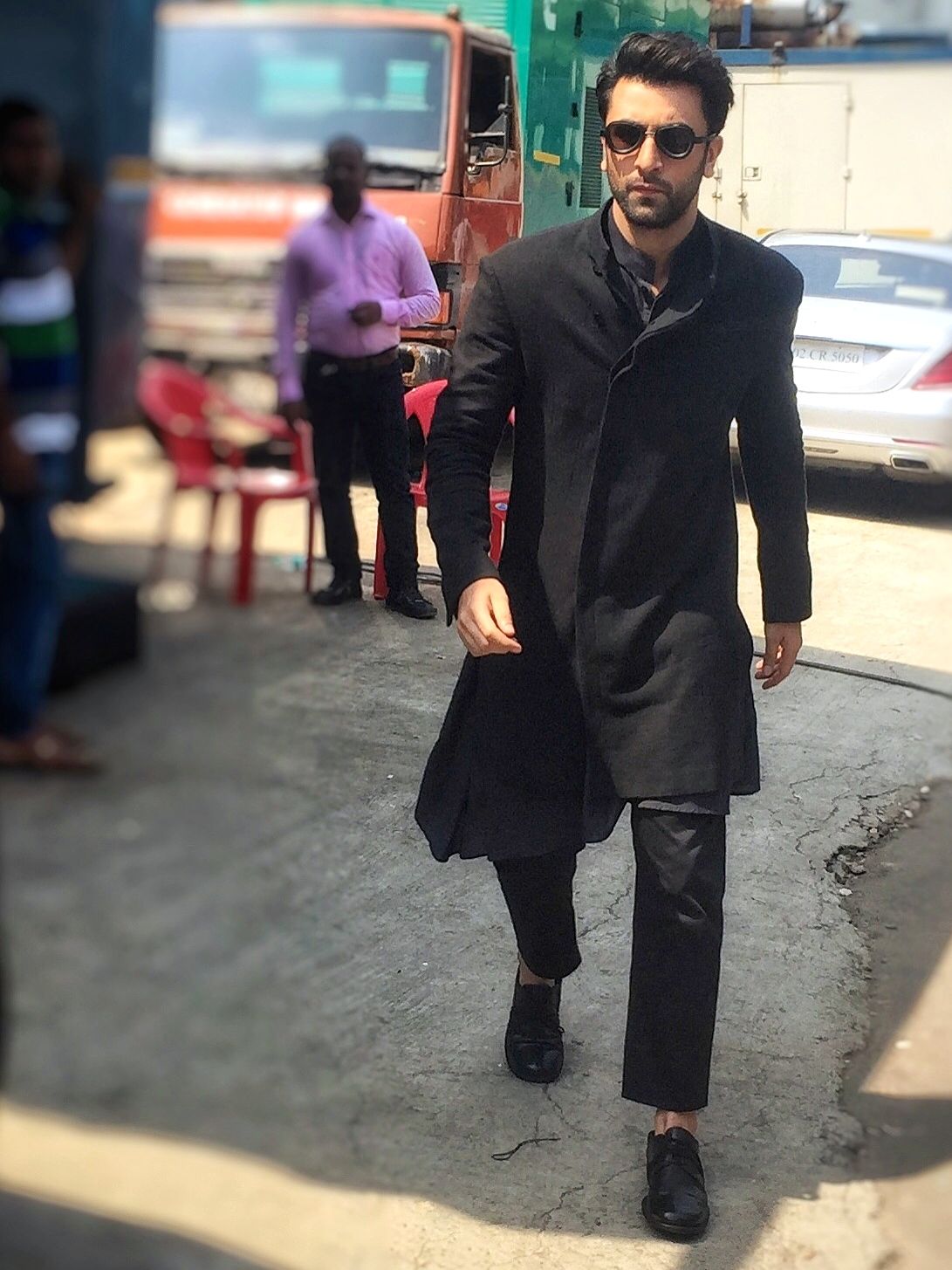 In jest he had dubbed himself the 'male Sonam Kapoor', and as the Ae Dil Hai Mushkil promotions rolled on we couldn't help but proclaim him to be exactly that. He sported labels from far and wide lands but it was in a home-grown one that he shone the brightest. His Antar-Agni look for The Kapil Sharma Show has now become the stuff of legends. Not the most masculine of outfits but never did he look more of an alpha-male than while in it. His most memorable look to date, onscreen or off-screen.
(For other noteworthy looks of Ranbir from 2016, see here, here, here, here, here, here, here, here and here.)
Harshvardhan Kapoor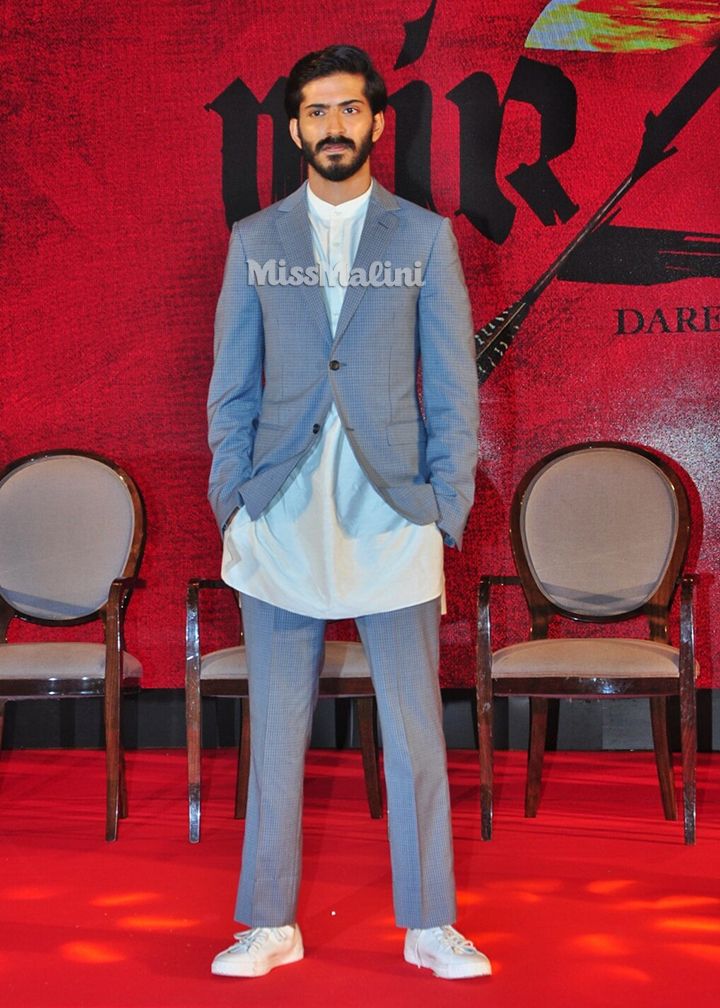 The year's breakout fashion star! It takes years for someone to come up with a signature style move but this new kid on the block set his in stone in weeks: he made pairing a suit/jacket with a luxe kurta his thing. But it's not just in fusion desiwear that he excelled in; whether casual or smart, he rarely put a foot wrong. Our favourite look of his was the one that announced him as a style legend in the making: from the Mirzya music launch.
(For other noteworthy looks of Harsh from 2016, see here, here, here, here, here, here, here and here.)
Fawad Khan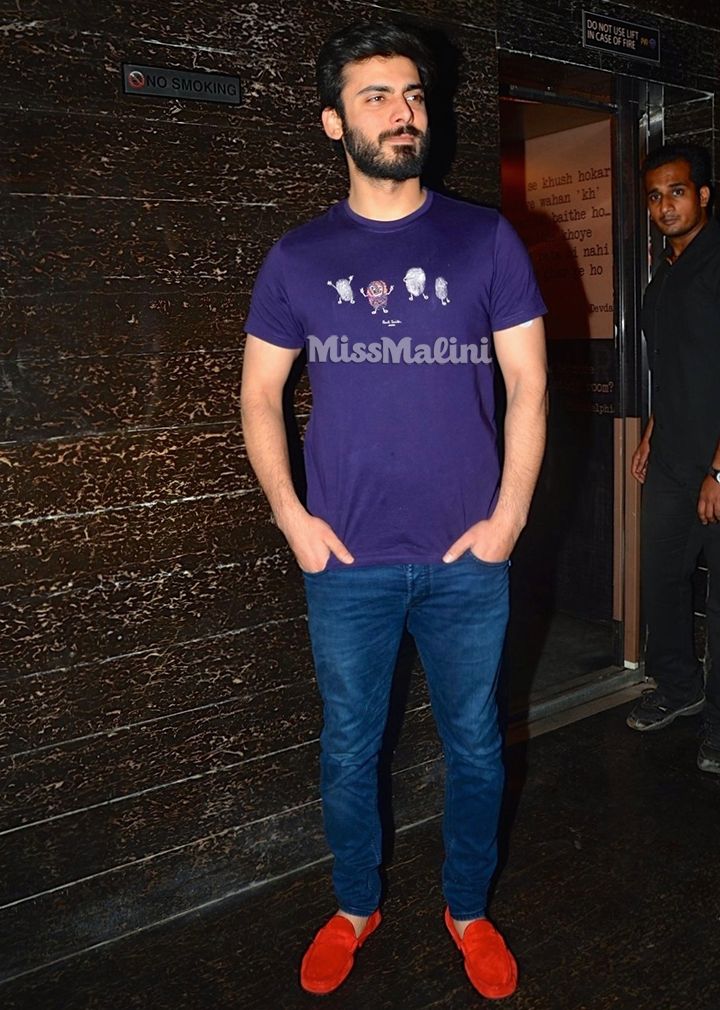 O Fawaaaad… now where do we begin? He came, he saw, he conquered. He starred, in both sense of the word, in, arguably, the year's most memorable film, and his sartorial choices too were just as dazzling. It was hard to pick a favourite when there were just so many swell looks from him in the course of the year, but we had to go with the ensemble he had on to check in at various cinemas to catch the audience reaction to Kapoor & Sons. He looked so effortlessly and irresistibly stylish in that Paul Smith graphic tee, slim-fitting Diesel denims and red Gucci driving shoes! This is pure, organic style — no amount of expert input can achieve a result as good as this.
(For other noteworthy looks of Fawad from 2016, see here, here, here, here, here, here and here.)
Rahul Khanna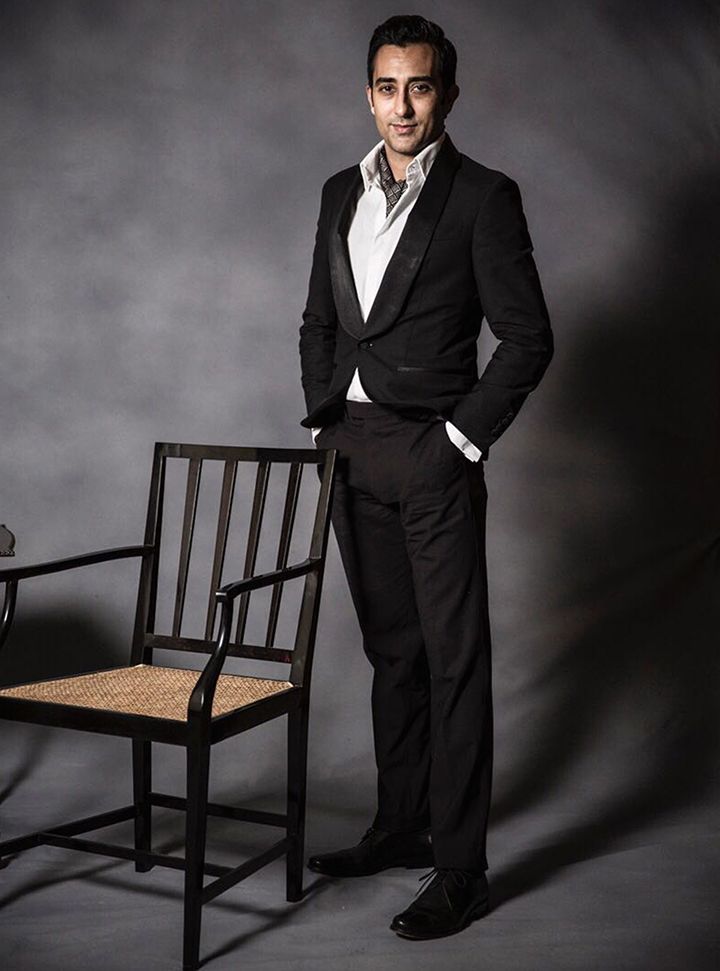 You gotta end with the best, no? Like Fawad, it is hard to pick the most notable outfit of Messr Rahul Khanna: they manage to strike sartorial gold each and every time. Since we must, we are going with his outfit for the big bash that Condé Nast India hosted to celebrate 10 years of Alex Kuruvilla at its helm. Dear readers, it's because of the way he deployed the scarf — tucked into the shirt — to bring a little pomp and circumstance to that regular suited up look. Only he could dig out a style move from yore and make it seem thoroughly contemporary.
(For other noteworthy looks of Rahul from 2016, see here, here, here, here, here, here, here, here, here and here.)
SO, which one was your favourite?
PS. Here's our edit of the menswear picks from 2015.