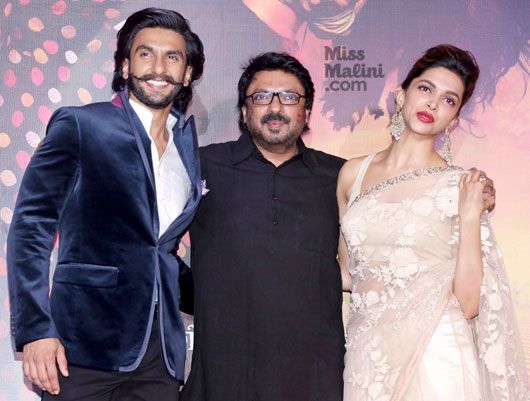 Sanjay Leela Bhansali has been shooting his magnum opus Padmavati starring Deepika Padukone, Ranveer Singh and Shahid Kapoor. Unfortunately for the director, the film hasn't gone down well with a group of Rajput's who claim the film will showcase a dream situation where Padmavati and Alauddin Khilji will be seen in a rather questionable position. Despite the team denying these rumours, the goons haven't stopped. They attacked the filmmaker and his sets in Jaipur, after which, Bhansali decided to move out of Rajasthan and film elsewhere.
Yesterday, a group of around 25 people reached the film's set in Kolhapur, Maharashtra, with petrol bombs and lathis and vandalised the sets. They set fire to the costumes and also burnt the fodder kept for the horses.
Bhansali Productions' spokesperson released a statement on the same.
The sets of Padmavati in Kolhapur in Maharashtra region witnessed an unfortunate incident last night at around 12.30am, when certain miscreants attacked the film's set and set it on fire in an attempt to damage the property. A complaint has been filed to investigate this matter further, but we are grateful that there has been no loss of life or harm to anybody on the set. While, thankfully the incident occurred after we had wrapped our shoot for the day and all the artists, cast and crew were safely away; unfortunately, around 70 – 80% of costumes and jewellery for the movie have been destroyed.
This is extremely sad and unfortunate. We're glad that everyone on set was unharmed and that they're doing okay. Here's hoping this hooliganism is put an end to asap.