With his last release Varun Dhawan announced himself as a bona fide movie star — and he is sure dressing like one these days. Take, for instance, the Hello! Hall of Fame Awards 2017 last night, where he brought proper pomp and circumstance with his outfit.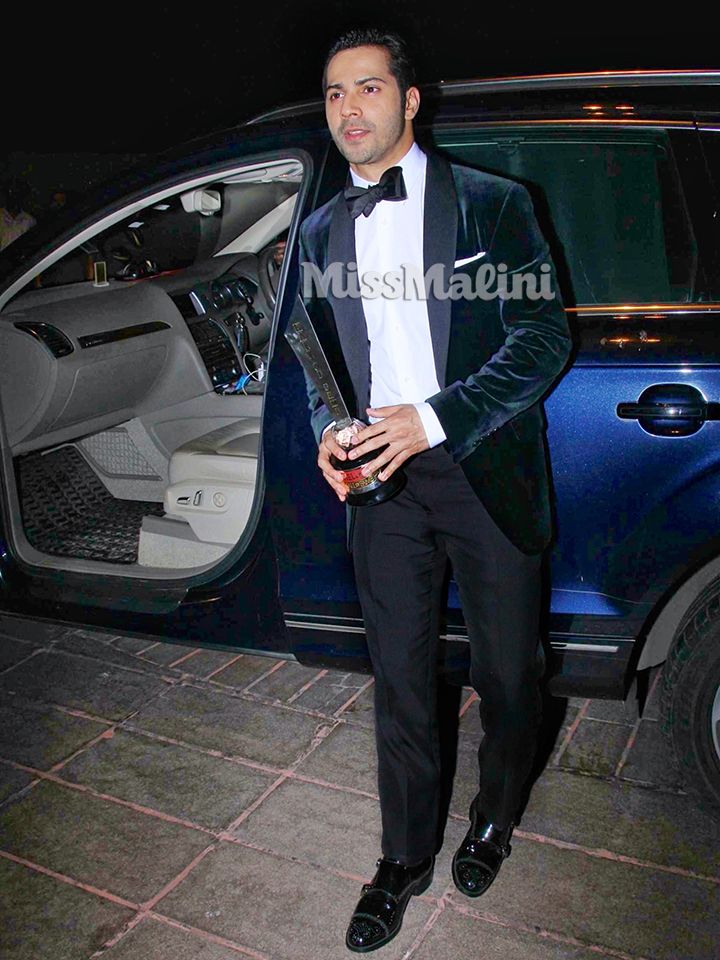 He decided to go the black-tie route, opting for a shawl-collar velvet dinner jacket in the most sinful shade of green. With something as striking as the Brooks Brothers dinner jacket, a single element out of place is enough to drag the look to the try-hard territory. And this is exactly what Varun — or his stylist, Vainglorious! — was mindful of, choosing to set off the number with classic accessories like a crisp white dress shirt, a nicely-proportioned bow-tie, Presidential-fold white pocket square and patent double monks.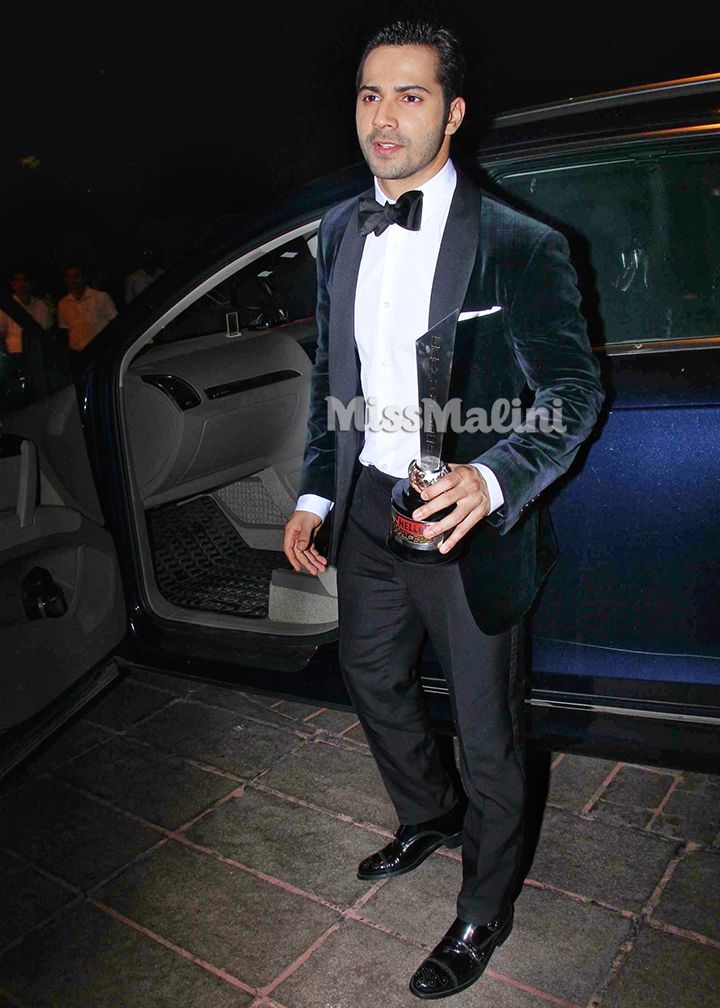 This was the epitome of vintage glam, which, incidentally, was the dress code for the event. Superbly done, Varun — we look forward to you regaling us with both your films and sartorial choices.
Pix: Viral Bhayani for MissMalini