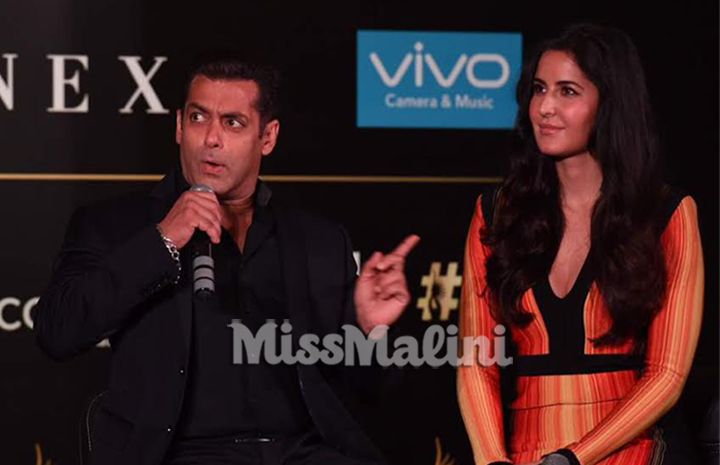 Katrina Kaif and Salman Khan – this will always be one of Bollywood's most talked about love stories. The two have never openly admitted to dating in the past but they've always acknowledged how special they are for each other. Katrina has often said that Salman is her best friend in the industry and she's extremely close to his family. She's spotted at all their family gatherings, parties, weddings, pujas – you get what I'm saying.
Apart from being so close to each other, they also look incredibly good together! They absolutely slayed in Ek Tha Tiger with their sizzling chemistry and those action scenes. Which probably was why we all got so excited when news of Tiger Zinda Hai broke – because Salman & Katrina will always be one of our all time favourite jodis. The two are currently in the Middle East shooting for the film, and Katrina took to Instagram to share this photo of Salman and her to celebrate 5 years of Ek Tha Tiger.
Check it out.
Need I say more? You get why we're excited for the film, don't you? 🙂
If you love Katrina as much as we do – check out these super hot photos that she shared of herself.
And if you've ever had an older brother, I'm sure you'll relate to Salman. Watch him talk about 'older brother problems'.