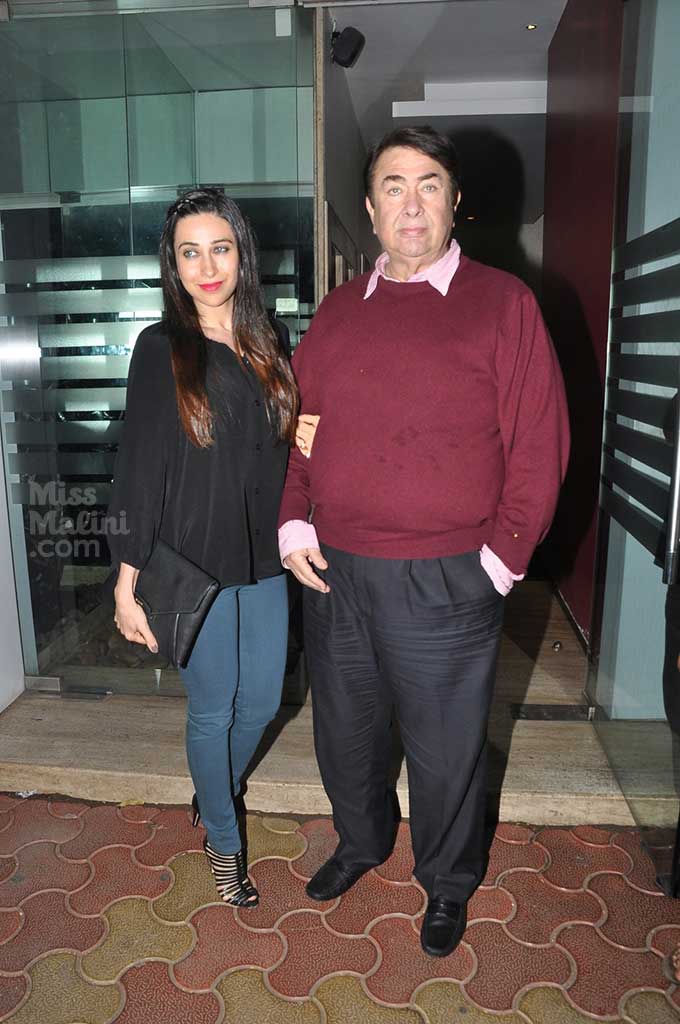 Karisma Kapoor has been seeing businessman Sandeep Toshniwal for a while now, and the two are more often than not, spotted together at family gatherings and parties. Rumours of the two buying a house in Juhu have also been doing the rounds and it was being said that the couple was waiting for Sandeep's divorce to come through before they announced their relationship.
The court granted Sandeep a divorce from his wife of 14 years Ashrita after an acrimonious divorce battle for seven years. She has been granted the custody of her children while Sandeep has visitation rights. Karisma's divorce too came through last year after a tough legal battle with her ex husband Sunjay Kapur, who is now happily married again to Priya Chatwal.
This has given rise to rumours that the two might actually be looking at tying the knot soon and moving in together, and Karisma's father – Randhir Kapoor – was recently asked about his thoughts on the same. He told Hindustan Times,
If she wants to get married, then she has my blessings. She is young and must be seeing him, I don't know. I also see their photographs. If she wants to begin her life again and her children are happy with it, then I will support them. I don't think there is anything wrong in that in today's time.
Sweet!