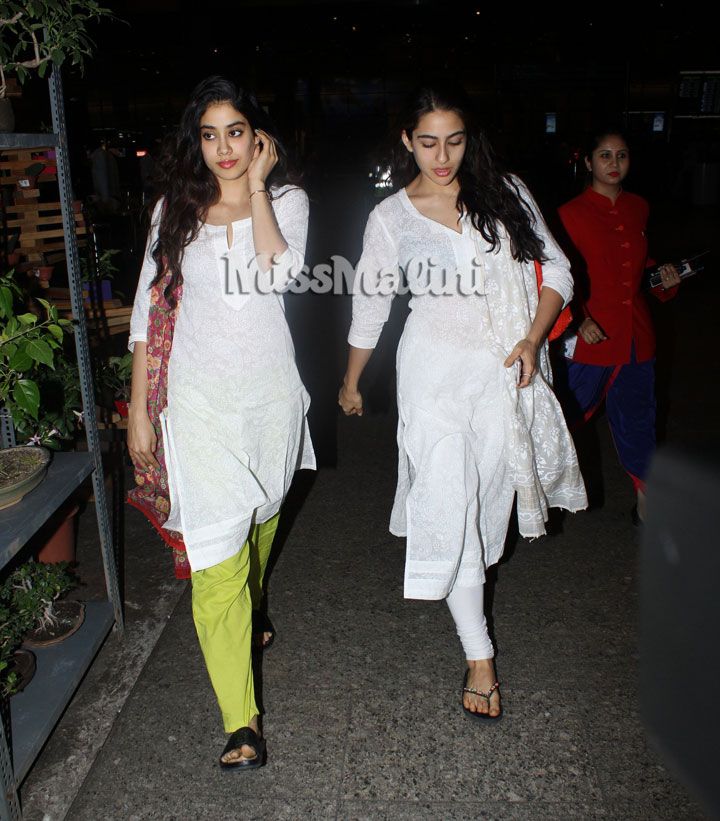 We are pretty excited for Sridevi's elder daughter Jhanvi Kapoor's entry into Bollywood. Hers is one of the most anticipated debuts in the film industry, along with Sara Ali Khan. The two are already being touted as the future leading ladies of Btown, and of course, rivals too.
Sridevi recently addressed the comparisons that are already being drawn between Sara & Jhanvi. She told Mid-Day:
Competition can never be eliminated from this industry. There is nothing wrong with it. It keeps you on your toes, making you work harder. But, the biggest challenge lay in bettering your craft, and faring better than you did the last time.
Also, I would like to believe that cat fights are passé, and Sridevi agrees. She said:
You don't have to turn your face away from each other just because you are pitted against one another at work.