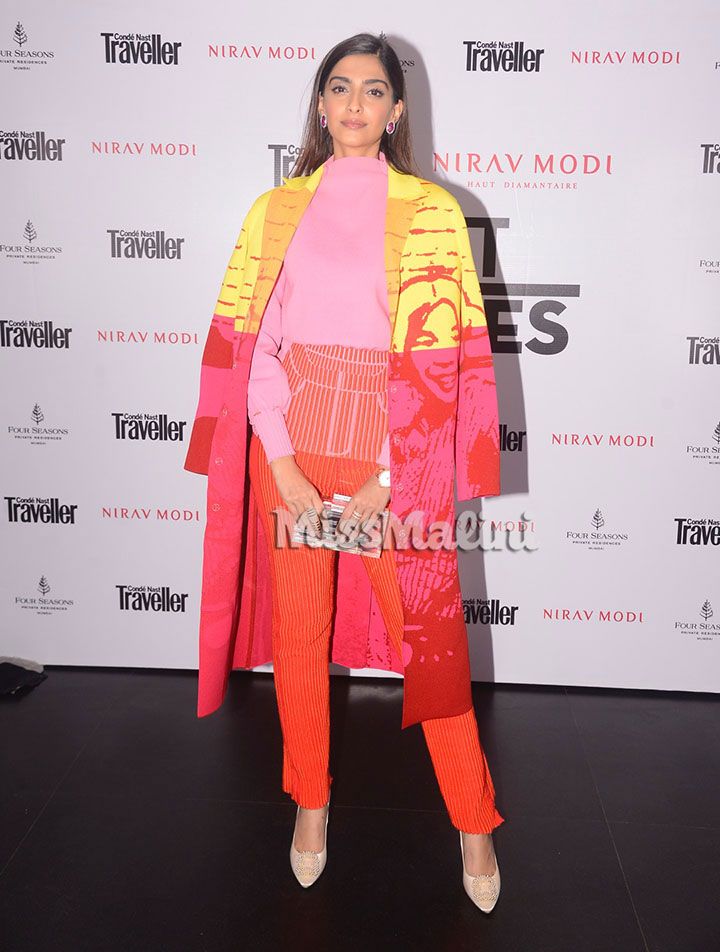 If there's one thing I love about Sonam Kapoor, it's that she always speaks her mind. Known to mostly not have a filter, she's unabashedly and refreshingly honest in a Bollywood that always hides everything behind closed doors. While her comments in the past may have gotten her into trouble, it hasn't stopped her from simply being herself. She's one of the few actresses to have openly spoken about the gender and pay disparity in Bollywood – something we all know exists.
Her next film Padman has us quite excited because this is the first time a film is being made on the topic of menstruation and women – all of this while telling the remarkable story of Arunachalam Muruganantham – the man who invented low-cost sanitary napkins for India. A scene in the film has Akshay Kumar try on an underwear with a pad on it, and Sonam revealed that he didn't feel conscious or care about his image while shooting for the scene – much like herself in real life. She told DNA,
I honestly don't give a sh*t about my image! I just believe in doing the right thing and the correct films. Which, why, what people think of me is their problem, not mine. People don't come to me with neurotic roles anymore. Nobody expects me to do a flower pot role. And I love that because I don't want to waste my time listening to something that's irrelevant and I wouldn't do.
Yaaas. It's definitely nice to see her experiment with the kind of roles she's playing, isn't it?
PS – We shot for something exciting with both Sonam and Akshay. Stay tuned for something hilarious coming your way!