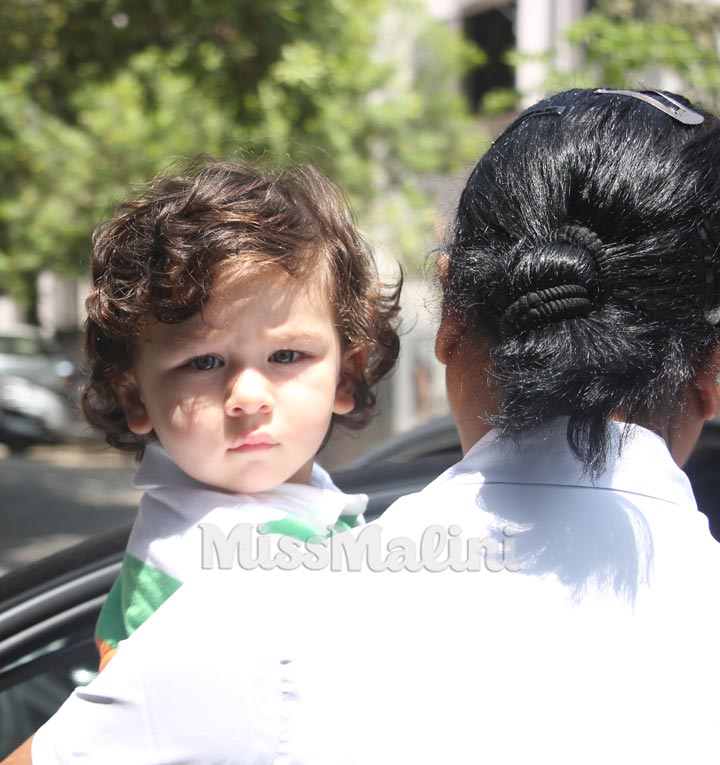 A week hardly goes by without us having to write about Kareena Kapoor Khan and Saif Ali Khan's little munchkin, Taimur Ali Khan. It's either his super adorable play time with buddies or about his expressive face spotted around the city with his nanny. The lil' sunshine's stardom is quite unmatched if you ask us. While Saif and Kareena have both expressed their concern over how much the media write about him, the latest in line to talk about it is his grandmother and yesteryear superstar Sharmila Tagore.
The legendary actress was in Kolkata for various programmes organized by the Government of West Bengal and Kolkata Police. As it always goes, the media couldn't help but quip in a question about her grandson and the actress was quick to take a dig at the media for treating him like a star already.
He is more famous than I am.
Saif Ali Khan had shared the same concern when he met the press for the promotion of his web-series Sacred-Games. He made it clear that promotions weren't tiring if questions were about his work and not about Taimur or Kareena.
I end up being asked more about Bebo and Taimur. I have no energy for such questions. I know a lot is written about Taimur. I too enjoy it sometimes, but I do not like making gods out of children.
Uh oh! Looks like the family is not too happy with all the attention the tiny tot is getting, but it's bound to increase now that Taimur is all set to start pre-school.