7 Reasons Why The Philippines Needs To Be On Your Bucket List
Atmaj Vyas , 11 Jul 2018
Yes, it's time to update your travel bucket list again! This time, we take you to another amazing destination, The Philippines. It's a place that never fails to amaze you. From stunning views, both above and under the sea to a diverse culture, it has something for absolutely everyone. Here are 7 compelling reasons why this island-blessed country deserves a spot on your travel bucket list.
1. Super Friendly People
It's a well-known fact that the Filipinos are some of the sweetest and most hospitable people ever. From the moment you arrive in the country, you'll be greeted by friendly faces. From the cab drivers to the locals, this place will make you feel at home. Everyone in The Philippines is like one big happy family.
2. Beautiful Islands
The Philippines is an archipelago which boasts more than 7000 islands and islets. What is more impressive is the fact that each of them has their own unique attraction and beauty. There is a lot to choose from and you may need to get onto a boat or a plane to reach them, however, once you're there, you really don't mind it. Boracay Island in Aklan and Caramoan Islands in Camarines Sur are two must-visit spots. If you've got the time, consider island hopping!
3. The Drool-Worthy Food
The best way to learn about a country is through its food! You're in luck because the Filipinos excel in it! From Cebu's world-class lechon to Pampanga's sizzling sisig, there is something for every pallet you can imagine. Some must-try dishes are adobo, balut, halo-halo and durian. Trust us, the food is so lip-smackingly good, you'll flip your lid!
4. Adventures Of A Lifetime
The Philippines is filled with breathtaking landscapes and an amazing mountain range. In the last few years, climbing has become a huge attraction in the country with places like Davao and Mount Dulang-Dulang being extremely popular. However, it's not just the mountains that are great! There is something awesome for water babies too! Anilao in Batangas, which is a couple of hours away from Manila has a lot of killer diving spots that you totally have to visit. Plus, they have some friendly sharks, so we guess you can check that off your bucket list.
5. The Beaches
Every colour of sand you can imagine, the Philippines has it! Powdery white, sugary cream, brown, grey and even pink! The beaches of Boracay Island, Palawan and Cebu city boast beautiful white sand and feel literally like powder. The beaches in Pangasinan is one of the most beautiful and has to be on your must-visit list.
6. The Culture
The Philippines is a historical place with a diverse culture coming from different colonisers. Each and every place you visit and go to reflect this diverse culture. If you time your trip right, you might even get to witness one of the many festivals the country celebrates. Some places you have to visit are the Walled City and Corregidor.
7. Nightlife
The nightlife scene in the Philippines is totally off-the-hook! Whether it's the bars of Quezon City or in Boracay, you're sure to have a truly epic night. Also, karaoke fans, you're in luck! Almost every place and every party you go to have a karaoke machine and is usually the centre of every occasion. The coconut wine and local craft rum are also something you must try!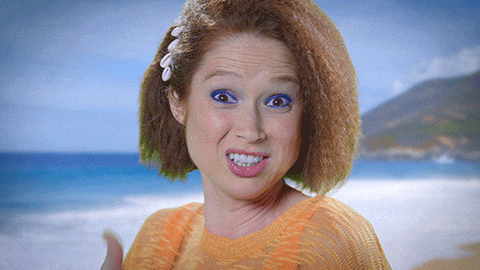 What is one place you'd love to know more about and that is on your bucket list? Let us know in the comments below.
Don't forget to follow us at @missmalinilifestyle to never miss a beat!