If the thousands of posts and BFF wishes on the interweb didn't tell you that today is friendship day, then let me tell you that it is. While I don't understand the need for a day to celebrate friendship (every day should be just that) like all the other commercially viable days, we also have today dedicated to friends. Anyway, while we are on the topic of friends, as a Bollywood blogger my mind is always at what's going on in B-Town. So I thought why not give you guys a rundown of all the real-life B-Town BFFs that you may or may not have known where buddies.
Here we go.
Ranveer Singh and Arjun Kapoor
I mean c'mon if you don't know the overflowing bromance between Ranveer Singh and Arjun Kapoor you've clearly not been following the B-Town news. Ever since they worked together in the movie Gunday, these two have been well sort of inseparable. But apparently, they had known each other before both of them had made their debuts in Bollywood. It is a laughter riot when these two get together. Whether it is promotions, the Koffee With Karan couch or the AIB Roast, they've braved and entertained us as a unit. It's a gold star from our side to these two bros.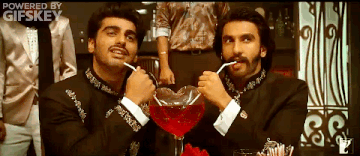 Jacqueline Fernandez and Sonam Kapoor
You know what they say, 'Real queens fix each other's crowns'. I feel like this is so true for B-Town besties Jacqueline Fernandez and Sonam Kapoor. They've always cheered the loudest when it comes to the other. Remember that video of Jacqueline cheering for Sonam while watching Khoobsoorat on TV or her Instagram stories for  Sonam's wedding? They've even gone on dinner dates with each other. They remind me of me and my best friend back in high school. I'd say the phrase 'Yaaas Kweens' were made for these two.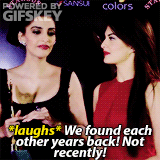 Bhumi Pednekar and Ayushmann Khurrana
TBH I had no idea that Bhumi Pednekar and Ayushmann Khurrana were such great friends until they were featured in BFFs With Vogue. Out of the three big screen movies that she's done two of them have been with Ayushmann. Not only have both the films been critically appreciated but they've been huge box office success as well. Turns out they are great friends off-screen as well, no wonder they have such amazing chemistry on celluloid. they even share similar sensibilities when it comes to movies. I for one would love to see this pair on screen again!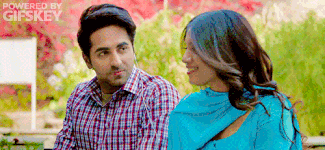 Kareena Kapoor Khan and Amrita Arora
Now, these two have been friends for the longest time. We constantly see Amrita Arora and Kareena Kapoor Khan catching up for dinner, at parties or their super cute and such teenage bff type of selfies. Apparently, they call and text each other so much in a day that it's crazy. LOL. Well, friendships are the same everywhere, no? Even if they are celebrities, they're Bebo and Amu for each other.
Salman Khan and Aamir Khan
This is not a friendship like in Andaz Apna Apna, where one hero is trying to one-up another, in fact quite the opposite actually. These two have been ruling the industry for quite some time now. While they may not have started out as friends. Both Salman Khan and Aamir Khan are extremely close buddies today. They have always spoken of each other with the highest regard. They're more brothers than friends. Aww! #FriendsLikeFamily?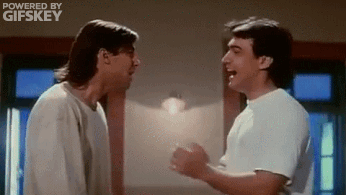 Ranbir Kapoor and Ayan Mukherji
Ayan Mukherji and Ranbir Kapoor's friendship has given us some major blockbuster hits. Remember Wake Up Sid and Yeh Jawaani Hai Deewani? Quite honestly, any friendship that gives masterpieces like these is a super duper hit. But the two have always been thick family friends and almost always seen together. Currently, the two are working on the most ambitious project ever called Brahmastra and as a movie lover, I can't wait for it!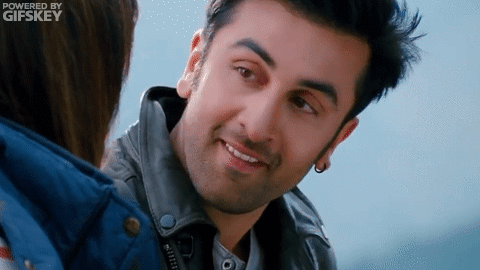 Abhishek Bachchan and Uday Chopra
Of course, there's Jai and Ali from the Dhoom series but Abhishek Bachchan and Uday Chopra have been friends ever since their childhood thanks to their parents. They even went to school together and were common attendees of star kid birthday parties back then. Apparently, Uday had revealed a few years back that the two used to get together in his garden and play characters from his father Yash Chopra's movie back when they were kids. How cute is that!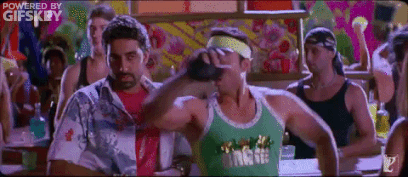 Aishwarya Rai Bachchan and Preity Zinta
Aishwarya Rai Bachchan and Preity Zinta have been friends from back in the 90s. If you had no idea it's probably because both have never been really photographed together or been open about their friendship. Nevertheless, a few years ago, a picture of them partying back in the 90s had surfaced online making all the 90s kids go aww! Right before the release of Ae Di Hai Mushkil, Preity had tweeted to Abhishek Bachchan telling him how she had a crush on his wife after watching the trailer too. Aww! I wish we had got to see more of them, no?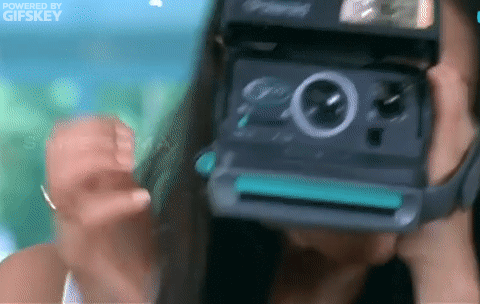 That's our list of Bollywood BFFs. I'm sure we missed out many, but I've left that to you. Go on tell us your favourite Bollywood BFF jodi in the comments!