In such busy lifestyles, we forget the people who make our lives easy. Apart from our family and friends, there are so many people in our lives we tend to ignore because we're already so preoccupied. We need to give credit when it's due and today, we're going to point out the reasons why we need to be grateful for our house help and not take them for granted. Here's why we should consider ourselves fortunate to have these God-sent angels in our lives.
1. They Know You Better Than You Know Yourself
Where are your car keys, your favourite blue shirt, or your jewellery box? You don't really know, do you? Well, they surely do. They know where you'd keep these things in a rush and they help you find your things all the time.
2. They Do Small Things To Brighten Up Your Day
If you're feeling low, they'll ask you if you're okay and cook you your favourite meal to make you feel better.
3. They're Strong AF
They take care of so many people. They have so many mouths to feed and they barely complain about how much they have to do in order to make that happen. They've been through so much in their lives but you'll never see them break.
4. They Don't Brag
They do so much around, but they don't even boast about half of it. All they want from you is to acknowledge their hard work.
5. They're Supportive
Need them to watch your kids because you need to go and run some errands? They'll help you and go out of their way for you.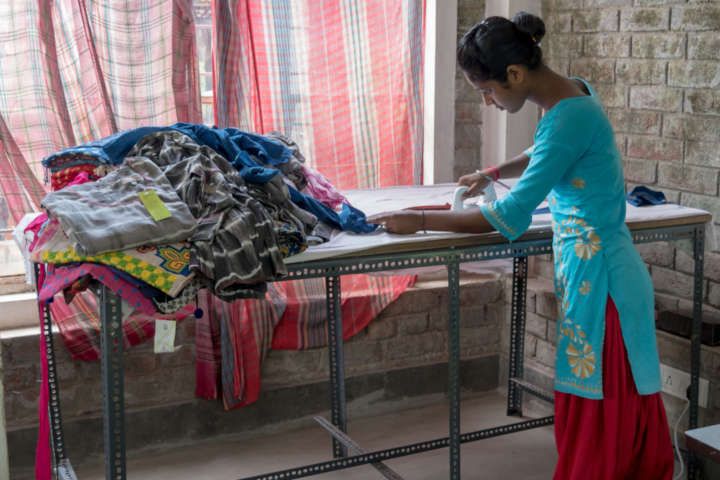 6. They're The Masters Of Multi-Tasking
They know how to handle 500 things at a time. They'll cook, iron clothes, wash clothes and more all at once!
7. They Treat Us Like Family
If you're unwell, they'll pamper you and take care of you like you're family. And that's beautiful.
8. There's So Much To Learn From Them
They're dedicated, hardworking, queens and kings of Jugaad. We should really learn how to do that from them.
9. They Don't Expect Much In Return
All they really want is that well-deserved salary at the end of every month, and appreciation for their work.
10. They Compromise And Adjust When Needed
They rarely tell you that they can't do something for you unless there's absolutely no wiggle room for it. They'll compromise and adjust whenever you ask them to.
So, if you've realised how lucky you really are to be surrounded by such hardworking and selfless beings, take a moment to go to them and thank them for all that they've sacrificed and done for you for so long.
Don't forget to follow us at @missmalinilifestyle to never miss a beat!