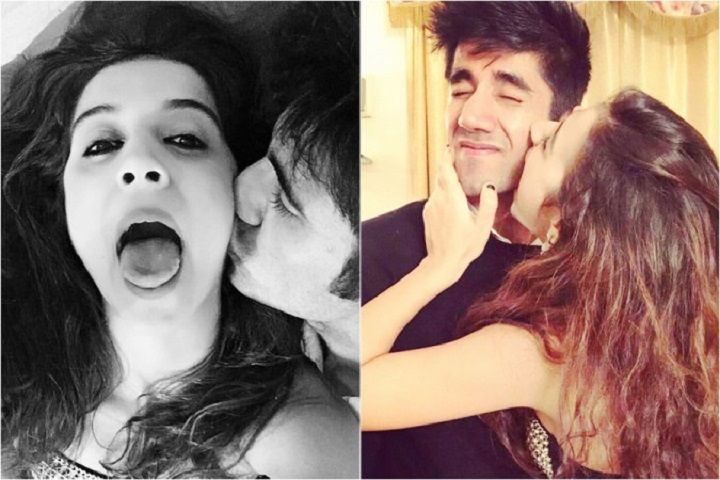 Former Bigg Boss contestant and celebrated television producer Vikas Gupta's new show Ace of Space is the current talk of the town. It's a captive reality show 18 youngsters will enter the show and will be divided into six groups. The first season has kickstarted and one of the episodes featured ex-Roadies participant Varun Sood and Divya Agarwal from Splitsvilla 10.
It was an emotional rollercoaster for the duo as both of them have had very public relationships followed by equally public heartbreaks. And they both opened up about their respective experiences on the show. While Divya was dating Priyank Sharma, who she had connected with on Splitsvilla, Varun was in a relationship with another ex-Roadies contestant Benafsha Soonawala (who was also a part of the BB house with Vikas and Priyank).
During a conversation when Vikas asked Varun and Divya if they have ever lied to their parents for the person they loved. To that, Sood replied saying that he has. He shared how he had once invested all his love in one girl and she cheated on him with some other guy. Balraj and Rashami Desai, who happen to be the human lie-detectors on the show, said that he's being truthful. Varun also broke down while talking about Benafsha and said that she left him emotionally broken. He shared, "I used to breathe her, I have stood outside her house crying and didn't sleep for two months."
Also, Priyank and Benafsha's closeness inside the house hadn't gone down too well with Divya. When she was asked if she broke up with Priyank on national television to humiliate him publicly, she shared that she wanted to see him one last time and ended up breaking up because of the way things were.
She also revealed that she felt like she was making a mistake when she heard him calling her as 'D' after she left. But she later realised that she made the right decision.
If the first few episodes of Ace of Space have been this intense, we can only imagine what's in store for us in the future.