If you haven't seen this cute face around the Indian internet, you haven't been looking in the right places. Amol Parashar is what I'd like to think is one of the most promising and talented actors today and of course, he is nothing short of an internet sensation. He has starred in back-to-back successful web series like Ready To Mingle and Home.
Both these roles are starkly different from each other and the interweb is loving his performances. It's great to see him flourish in the web series space and it's refreshing that he always picks up roles that are versatile. And now, he's done it again! This time around, it's not a web series that he's starring in, but a music video. And it's not any other kind of music video. He has shot for a music video that advocates a safer, cleaner and pollution-free environment. What's more? Amol will be seen in a never-before-seen avatar.
Check out his new look.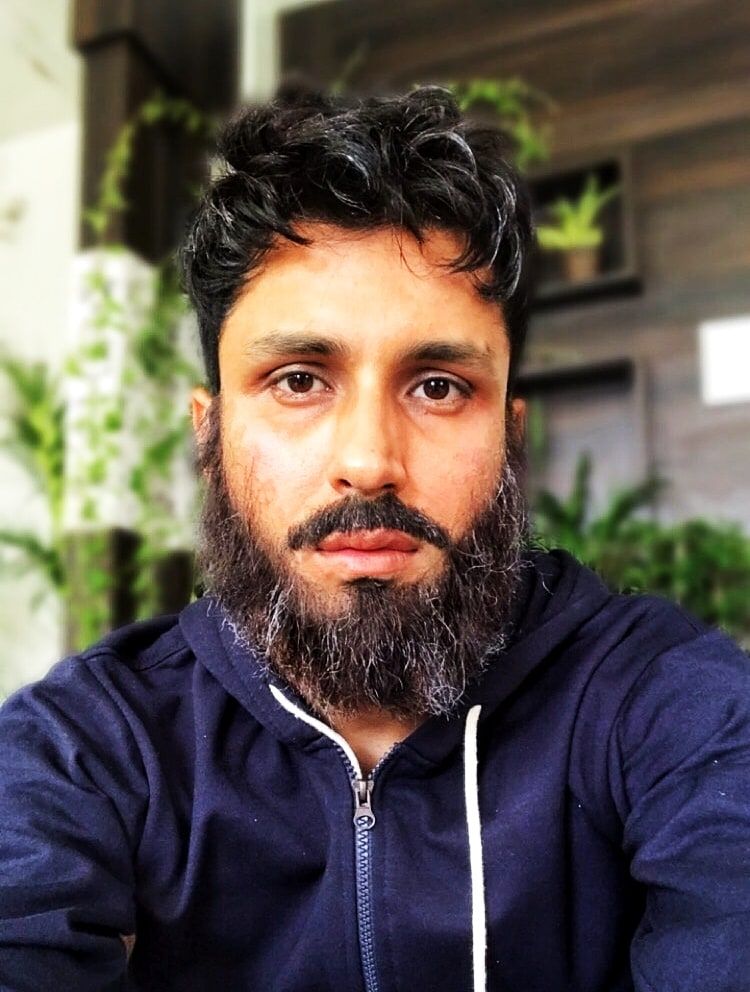 Woaa! While you'd expect the usual techno beats and the dancing in clubs, Amol has surprised us yet again. In fact, this video is considered as a wake-up call for the youth to start a revolution by changing lifestyle and fuel choices, to be able to breathe free tomorrow.
The video is produced by Protiqe Mojoomdar of Handyyman Productions and directed by Sushant Shukla. And the music is composed by Bishakh Jyoti and lyrics by Protiqe and Tanvir Ghazi. The whole music video is in line with their overall theme of Hawa Badlo, a collective social effort under the Swachh Air Mission initiative.
While Sarah Hashmi will be featuring opposite Amol in the video, Amol will be seen playing a young and an older version of himself.
Talking about the concept of the video Amol said,
The Hawa Badlo campaign is a great initiative to raise awareness about the problems of air pollution through storytelling devices. Lakhs of people have been dying due to air pollution related problems, and it is high time the youth makes better lifestyle and fuel choices so that we can breathe better tomorrow.
He further added that his role in the video was quite challenging.
The story of the video is around the concept of time-space paradox. I play two ages, one a young man in the present time and an older person twenty years in the future. It took in quite some effort and time to transform physically into the older person. We wanted to make sure it looks absolutely real. It was also a challenge to get into the mind space and body language of somebody twenty year older, but challenges are fun.
Woaaa! I can't wait to see this music video, already!