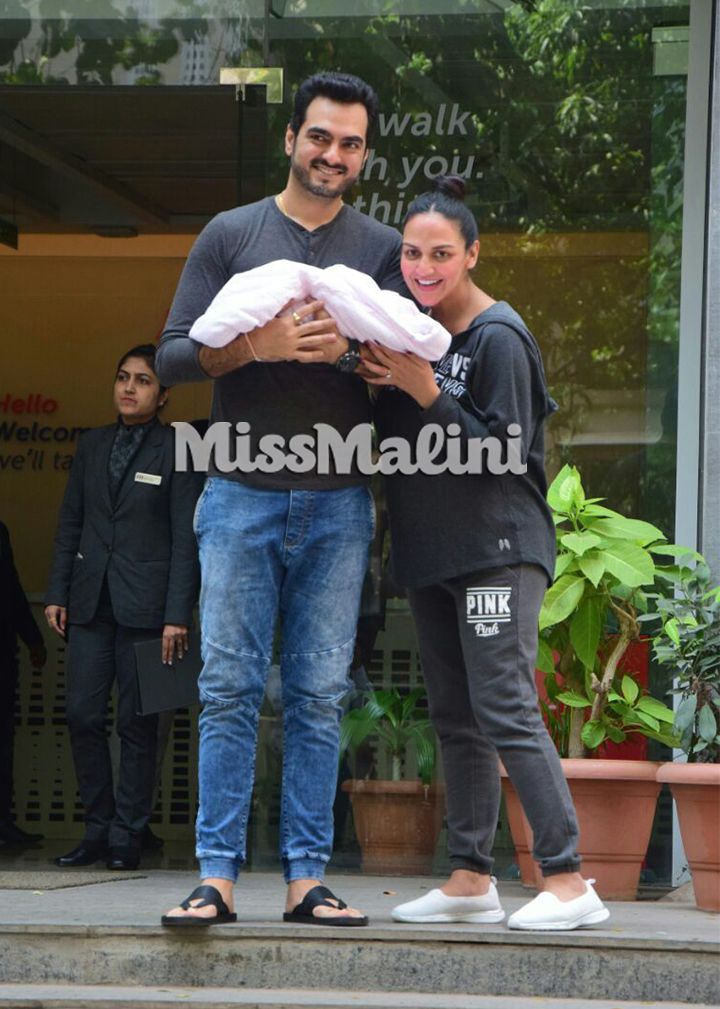 The year 2019 has definitely started on a very happy note for the Deol-Takhtani family. Esha Deol, who became a mother to little Radhya Takhtani in October 2017 is expecting another baby with her husband, Bharat Takhtani.
The actress took to Instagram to announce her second pregnancy in the most adorable way. Check it out:
Isn't that so cute?! Little Radhya is going to become an elder sister very soon – we wonder if it will be a baby boy or a baby girl?! What do you think? Let me know your guesses in the comments below.
P.S – We can't wait to see the Dhoom girl rock her baby bump the second time around too. Remember her cool, mom-to-be style from her maternity photoshoot?!
P.P.S – Check out these pictures from her royal & extravagant baby shower too.