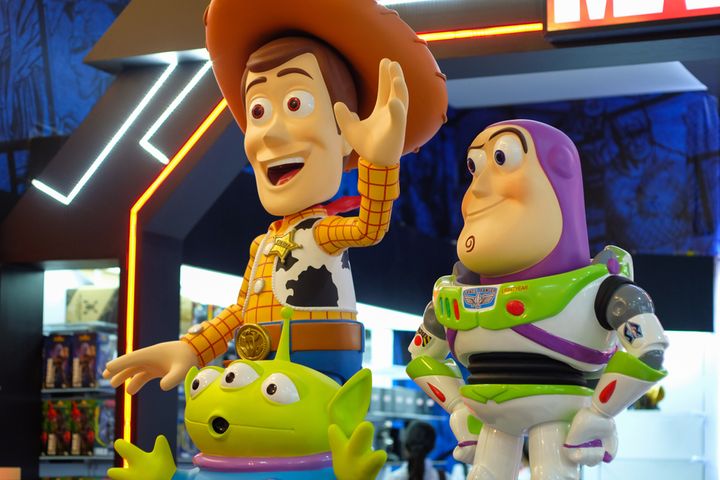 Disney movies can never go out of style! So many generations have grown up watching Disney movies and still do. They're classic, interesting and always stand out because of their uniqueness. And to everyone's surprise, Disney and Marvel revealed the entire release slate of 2019, right from the start to the end in Las Vegas at the 2019's annual CinemaCon event. So, if you were wondering when your most anticipated Disney movie will release this year, we have got you covered. Read on to amplify your excitement!
Captain Marvel
A war between two alien races traps Captain Marvel in it!
Release Date: March 8th
Dumbo
A heart-melting story of an elephant who is ridiculed for his big ears and a mouse that has his back.
Release Date: March 29th
Penguins
A penguin sets out on a journey to find his soulmate and start a family.
Release Date: April 19th
Avengers: Endgame
We know it's going to be a power-packed full house since it is the last part.
Release Date: April 26th
Alladin
The genie will accompany Alladin on an unforgettable quest!
Release Date: May 24th
Dark Phoenix
The X-men come face-to-face with their most formidable and powerful enemy.
Release Date: June 7th
Toy Story 4
Woody will make you fall in love with him in the third sequel of Toy Story this year.
Release Date: June 21st
Spider-Man: Far From Home
Nick Furry interrupts Peter Parker's European vacation by showing up in his hotel room unexpectedly and the action begins.
Release Date: July 5th
The Lion King
The future king Simba is born, who idolises his father Mufasa. But not everyone in the kingdom is in favour of the throne-bearer.
Release Date: July 19th
The New Mutants
Some teenage mutants try to understand and accept their superpowers while living at a secret facility.
Release Date: August 2nd
Artemis Fowl
A 12-year-old genius with the blood of criminal masterminds running in his veins encounters the underground people who may have a role in his father's disappearance.
Release Date: August 9th
Frozen 2
The sister-duo embark on a new adventurous journey this time, away from the kingdom of Arendelle.
Release Date: November 22nd
Star Wars Episode IX
It will be the final installment of the main Star Wars film franchise. Do we really need to tell you about it?
Release Date: December 20th
Looking at all the trailers, I can tell you that 2019 is going to be one good year! It won't be so difficult for the Disney fans to survive and get through this year now, would it? Which one of these upcoming movies are you most excited to watch? Let us know in the comments below.Don't forget to follow us at @missmalinilifestyle to never miss a beat!