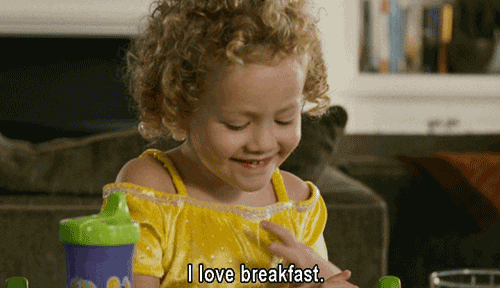 Breakfast is the most important meal of the day and we couldn't stress on this fact enough. Which is why it is important to make sure you choose the right type of breakfast. Your breakfast plays a major role in how you feel throughout the day, your energy level and even your overall health. And if you agree with us about this too and have been looking for some protein-filled, healthy and tasty breakfast meal options, read on to find out five of our favourite picks that will help you shift to a healthy lifestyle, starting right from the first meal in the morning.
1. Avocado Toast And Eggs
Avocado on toast is one of the most common healthy breakfast meals out there. So give it a twist by adding some more greens and a well-poached egg on top. This will not only make your breakfast look more colourful and interesting but also add the required fibre and protein content to your body in the morning.
2. Smoked Salmon Toast
Healthy breakfasts can be hella delish too and this meal is proof! Salmon is a low-fat meat, which is a great option if you want a healthy start to the day. You can opt for smoked salmon in the morning and pair it with a whole wheat toast to add some carbs to your meal. If you're not a fan of salmon, you can replace it with some turkey breast too.
3. Green Salad With Poached Eggs
To up the protein quotient in your salad, add a couple of poached eggs to it and you'll be good to take on the day. You could also pair this with whole wheat toast to balance your breakfast.
4. Pumpkin Pie Smoothie
Skip the chewing process and opt for a protein-packed smoothie! If you already like indulging in pumpkin spice lattes then this one will have you drooling. You can throw in frozen bananas, walnuts, nutmeg, cinnamon into the pumpkin puree and blend it all together. Add a scoop of vanilla protein powder for some extra flavour and protein.
5. Egg White Scramble
There is about an average of 3.6 grams of protein in an egg white, which is why it is a great breakfast option if you're looking to kick start the day with a good dose of protein! Scrambled egg whites are easy to make and taste delicious. Throw in some veggies with it for some fibre and you'll be feeling energised for the rest of your day.
Which one of these high protein breakfast meals would you happily shift to? Let us know in the comments below.
Don't forget to follow us at @missmalinilifestyle to never miss a beat!