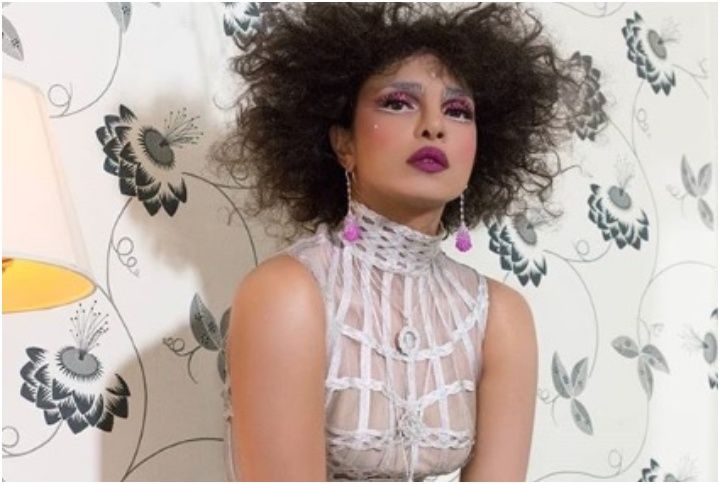 The MET Gala has been the topic of conversation on the internet since yesterday and for the right reasons! The theme for the gala this year was Camp: Notes on Fashion and celebrities went all out to display their most exaggerated and dramatic looks on the pink carpet. Closer home, we had our two Desi girls – Deepika Padukone and Priyanka Chopra – grace the prestigious event. While Deepika's barbie doll look was received with mixed reactions, it was Priyanka who stole the show and received some extreme reactions from fashion critics and fans alike. Her look soon became meme-worthy and was trashed by people who may not have understood the idea of a MET Gala outfit.
Well, the world aside, our mothers are always our most trusted and dependable critics (and cheerleaders!). So when PC's mom was questioned about how she liked her daughter's look, Mumma Madhu Chopra said she thought Priyanka looked beautiful and special.
She said:
Itni door se kya reaction hoga, mere saamne hoti to jhappi lagati, bohut sundar lag rahi thi aur bohut special lag rahi thi (How can I react from so far away? If she was here, I would have hugged her. She was looking very beautiful and special).
Here's the video of her reaction:
She even hilariously quipped the journalist, asking if they liked the look! While many fans couldn't wrap their heads around her reaction, it must be noted that she is a Desi mom. They often tend to believe "ki mera baccha jaisa bhi hai, sabse best hai" (That whatever or however their child is in real life, to the mums, they are the best). So, we cannot really blame Madhu Aunty. But jokes aside, her reaction just goes to show that she appreciates her daughter's guts and confidence to pull off such an outfit, and understands the thought behind the MET Gala.