Instagram's Latest Trend Will Cost You Practically Nothing!
Natasha Patel , 02 Jul 2019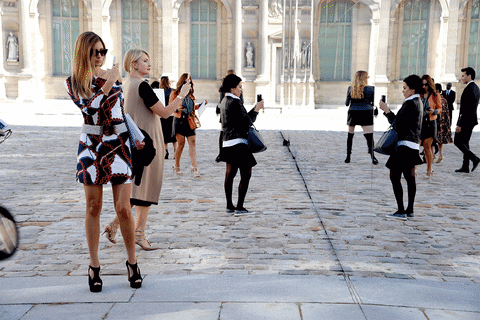 As we come to the end of our sixth month of the year, I'm excited and eager to see what the fashion world has in store for our wardrobes and wallets! With the neon trend taking precedence over the others (like the animal, cargo and tie-dye prints), I'm for certain, that I had spent a good amount of $$$ trying to keep up. And as the saying goes, if it's on Instagram, it's a trend.
While life doesn't (or does it?) revolve around what we see on the 'gram, it does give us insightful knowledge about what we can expect to unfold—take for example bright neon colours errywhere! But what makes a trend, a trend?
It must bear all the prerequisite "cool" factors, you know, keeping up with the millennia and all.
Your favourite IG accounts and peeps need to be spotted in them already.
It should also be something that has a vintage touch—especially since modern fashion has taken a turn towards more '70s and '90s kinda styling.
But in my books, the best possible trend is the one where you barely spend a cent! Amirite?
With that, I present to you… the cuffed pants! (Okay, I may have made this up) The cuff trend perhaps (?). Anyway… This stylish movement of using one's shoe tie/band/string to wrap around the ankle and the pants have been making rounds with the influential influencers of the internet. Check it out…
This new way of wearing one's shoe over jeans or pants is possibly the greatest, most cost-effective way of making a style statement! Another reason I love it so much is that it gives off a more relaxed and chill vibe for shorter, more fun-sized girls, like myself, who always have to snip off the ends of long pants.
Cost-effective, time-effective and style statement-effective! How much better could it get? All one needs is a pair of jeans and flats or heels from one's own closet!
So, will you try this trend?
Follow @missmalinifashion and @missmalinibeauty on Instagram for more updates.