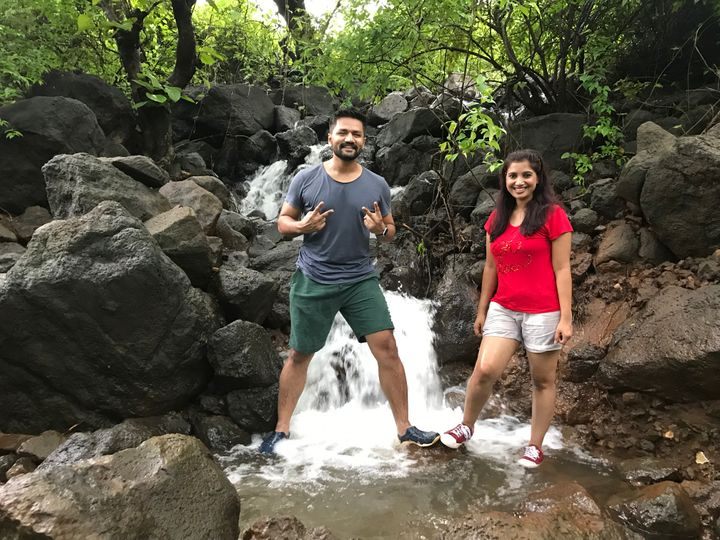 Camping and trekking outdoors with family or friends is always something most of us really look forward to. All we need is a weekend to head out, for an amazing and adventurous getaway right amidst nature, waterfalls, hills, and mountains. Let's admit it—who wouldn't love that? Especially this season of the monsoon—June to August is an incredible time to be outdoors given the weather and the rains if you're in Mumbai. Mumbai has tones of such campsites around, which travelers can explore without burning a hole in their pockets. All you need is a weekend and a travel partner (or you could go solo) with whom you can relax and rejuvenate yourself amidst dense greenery, mesmerizing falls, beautiful cloud laden hilltops—basically, spots that will take you one step closer to nature.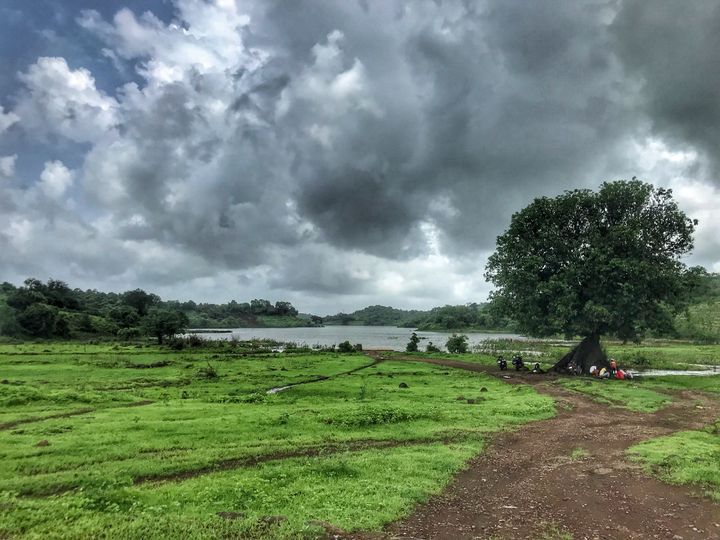 Of late, I discovered three camping spots around Mumbai which had die-for-views and a little bit of adventure. I thoroughly enjoyed living in tents, under the sky, in such serene and rustic locations without an iota of luxury. Away from the hustle and rush of city life—these simple no-frills stays, in the lap of nature were liberating and just perfect. Gorgeous landscapes with a plentitude of trees around, lakeside views and trekking trails have only left me wanting for more! So, let's cut the chase and talk about these camping spots!
1. Karnala – Big Red Tent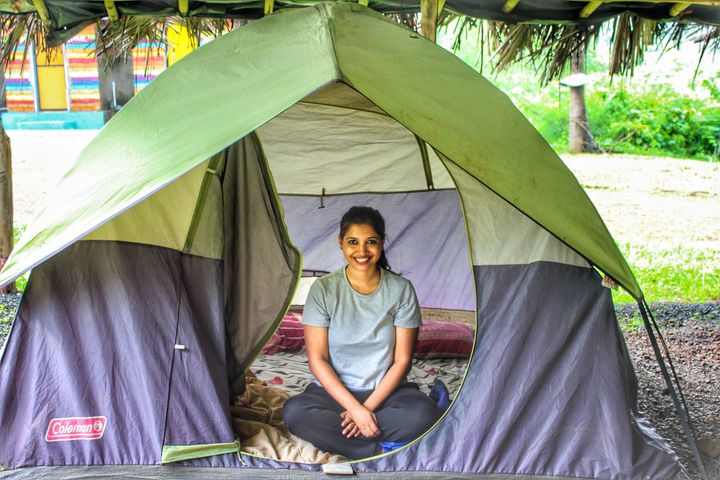 Karnala is around 15 km from Panvel station. The Big Red Tent (BRT) campsite is located in Kalhe village, Karnala which is a beautiful half an hour drive from Panvel station. Kalhe village has unperturbed tranquility and a sense of rustic charm to it. The roads leading to the campsite in Monsoons have breathtaking views of valleys, lush greenery and hills covered in clouds. The rains make this drive all the more beautiful.
Big Red Tent, Karnala campsite is spread across acres of land and the beauty of the place is, that it is flanked by Palm trees which gives a Goa like feel to the place. The lawns are well manicured and it has a private waterfall as well. The tents are sheltered and shaded so even if it's raining torrentially you need not worry. Every tent has a lovely wooden seating arrangement which is so sturdy and a little bit vintage. I absolutely fell in love with the spot. A spot to chill, sip a cup of tea and read a book. Every tent also has a hammock where one can relax—unruffled and undisturbed.
Amenities at the campsite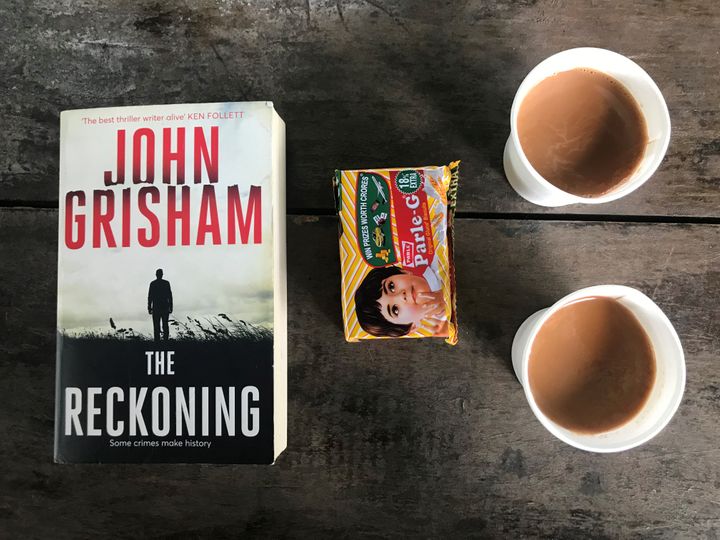 The check-in time at the campsite is 4 pm. You are served with biscuits and tea/coffee at your arrival. In the evening there's veg and non-veg barbeque session at the dining area followed by a simple home-cooked dinner meal. They also serve tea/coffee early morning the next day when you wake up to realize that the place is safer and more peaceful than the city can be. The check-out time is 11 am after breakfast is served. You can get your cards/flying disc/rackets/balls etc. and have a gala time playing here. There's a clean pool which has a view to die for. A lot of campsites have portable washrooms which are not in great shape but the concrete washrooms here are pretty clean and quite manageable, a wonderful relief indeed! The hospitality at the campsite is warm and comforting.
Activities around the campsite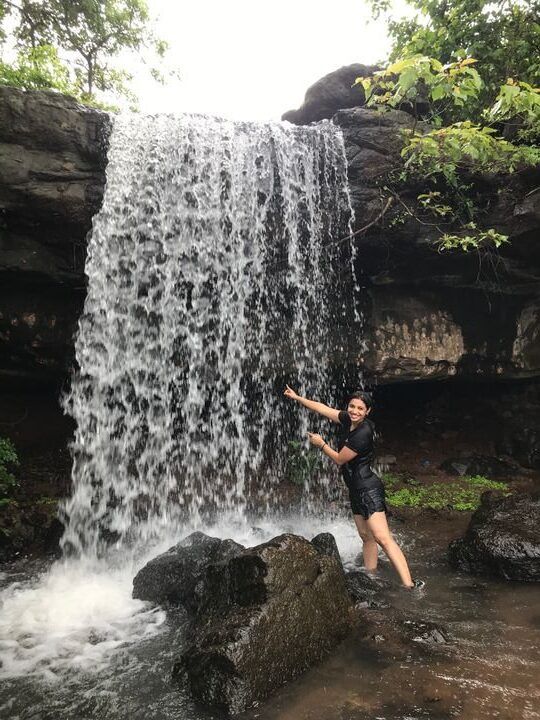 The host here, Zaid, will happily arrange for a waterfall trek as well as Kayaking at the lake nearby in the village. You can also go for a trek to their private waterfall which is right behind the campsite and is an easy trek that can be done by children as well as elders. The people at campsite also take you for a night walk to see the sky lit up by fire-flies if the weather permits. It's a sight to behold. The campsite is pet-friendly so if you have a pet, there's enough place for your pet to play. The campsite also has a clean pool facing the mountains. You could lay and play in the pool for hours just like I did. If you love trekking, you can also go for Karnala Fort Trek which would take around 3-4 hours. Make sure you have your trekking gears on.
More about Big Red Tent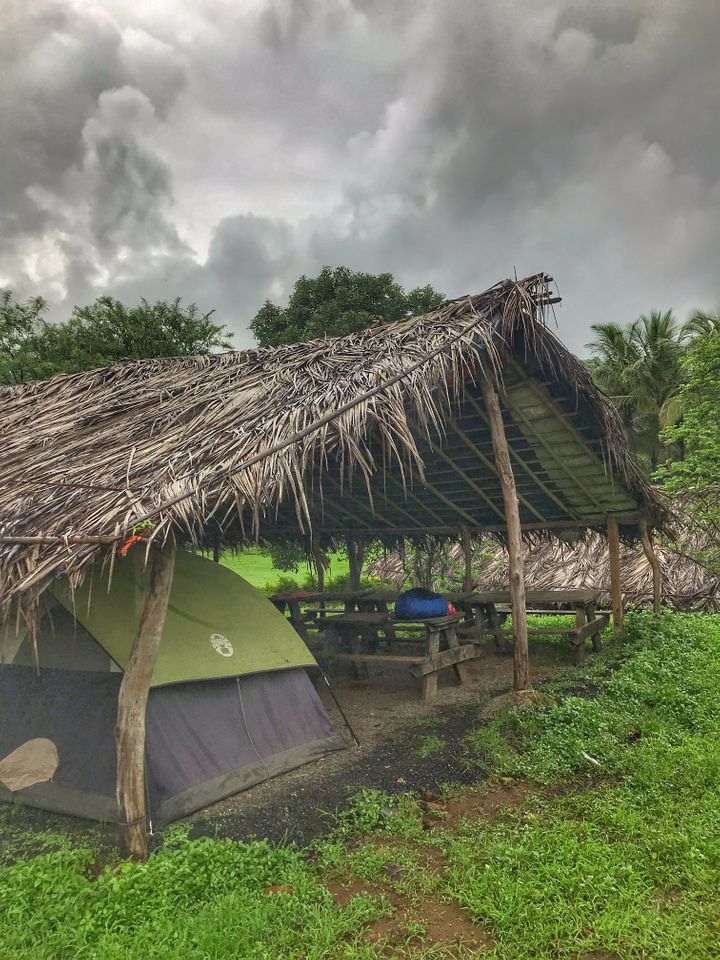 Big Red Tent also has campsites in Vasindh, Khopoli, Kolad, and Pawna. All these locations are an easy drive from Mumbai and Pune. The price per person is 2240 INR which includes all meals—evening snacks, barbeque, dinner, and breakfast. For more details, you can visit here. I had a pretty magical and memorable camp stay with BRT, hope you do too!
Things to take care of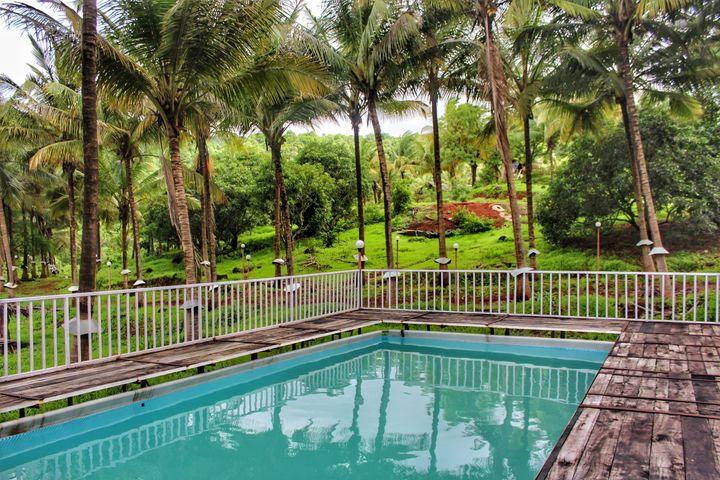 Don't forget to carry mosquito repellant, trekking gears including a good pair of shoes, additional pairs of clothes and swimming gears! Card games and sports kit would be the right thing to take as well.
2. Kolad – ZBAC Adventure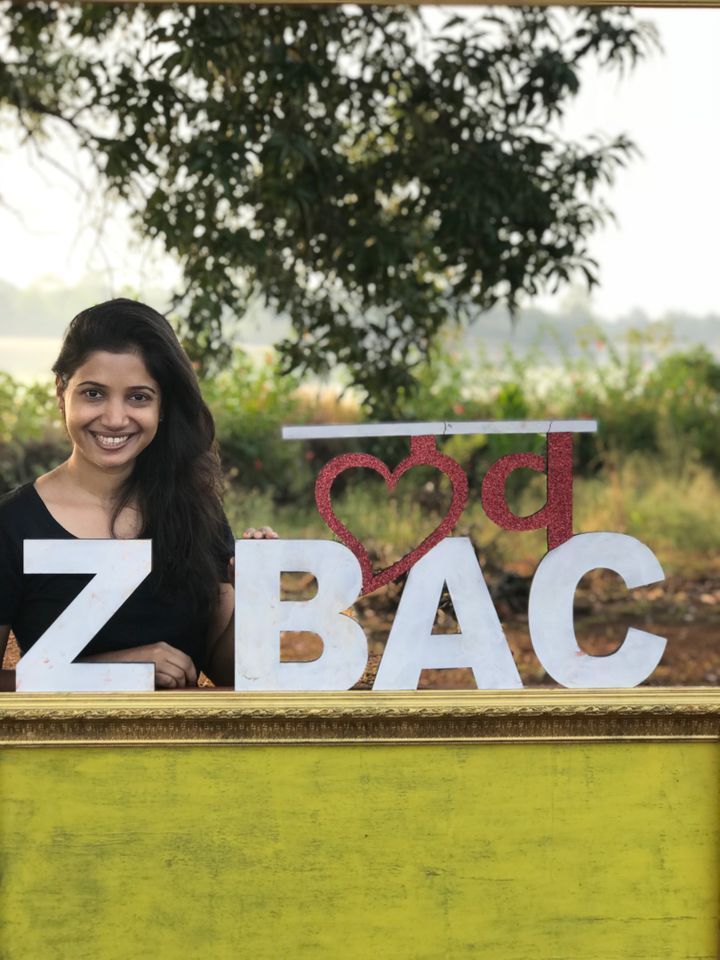 Kolad is a four hours' drive from Mumbai. The ZBAC Kolad campsite is around 50 km ahead of Imagica theme park. The lovely part about the camp-site is that it is located lakeside which also offers a lovely view of the sunset. In October, I came here for a beer brewing and lakeside camping experience which was quite fun. It was an event that consisted of chilling, drinking, dancing and adventure including lots of water sports.
Camping overall compels you to move out of your comfort zone and gets you closer to the wilderness and outdoor activities, which we miss in our daily lives. ZBAC does a lot of eventful camps in Kolad which one can consider going to. I surely had a great time.
Activities at the campsite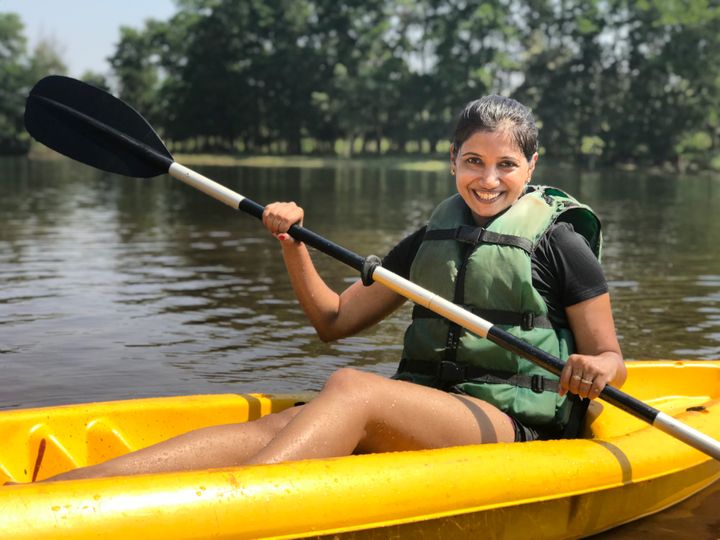 This campsite is a compact place right next to the lake. There are around 10-15 tents set up which can also be booked by a whole group/corporate group. The best part about camping here is the bunch of activities that are arranged. While I camped here, the activities that were arranged were—a beer-brewing session by A Hoppy Experience, beer games, live music, and camp-fire at night being some of them. In the morning after the Zumba session, the water-sports activities that were aligned were fire-fox, zip-liner, kayaking and swimming in the lake! I had the best time doing these and as an adventure lover, I can tell this is something you'd enjoy too! The spot, especially spruced up by the lakeside using tyres, wooden pieces, hammock, and board-games, was just beautiful!
Highlights of the camping experience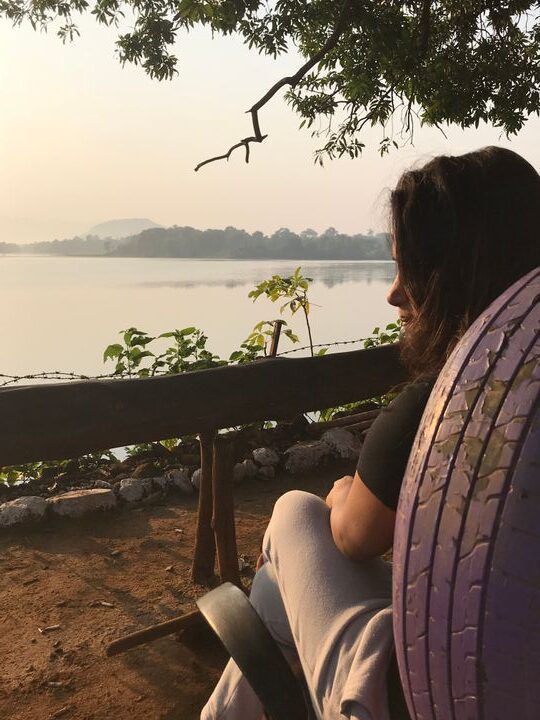 Witnessing a crazy session on how lip-smacking craft beer is brewed, a sumptuous and delicious dinner served post a hot sizzling live barbeque session, mad round of fun games, live soulful music, grooving to tunes of pumping music, bonfire, lake-side adventure madness consisting of adrenaline-filled water activities—overall a great place to chill with your group of friends. Lake view and cozy place for the weekend!
Things to take care of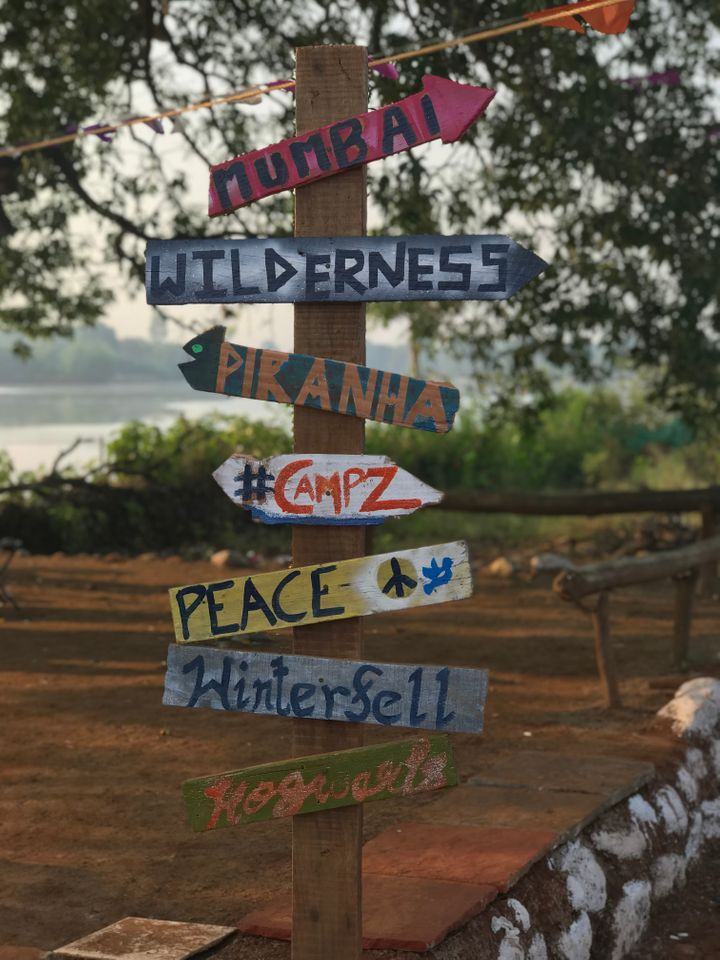 Remember to carry mosquito repellant, proper swimming gears for water activities and a toilet-kit as the toilets here are the portable ones.
3. Pawna Lake Camping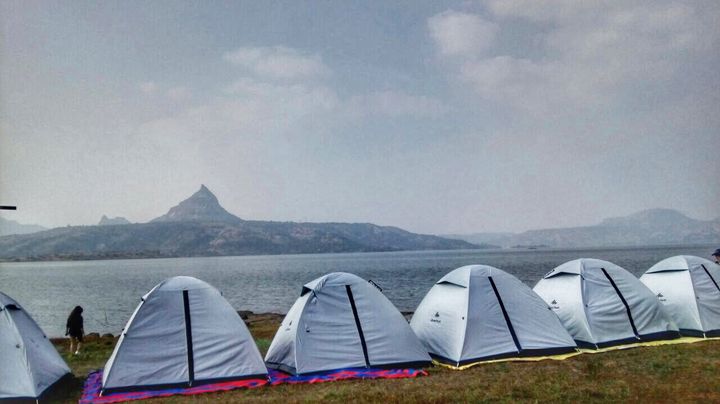 The Pawna lake is an ideal location to camp with numerous campsites coming up here. The picturesque location, which indeed is a sight to behold, and the view of Pawna Lake makes this lake-side camping totally worth it. I loved camping here with my girlfriends because of the serenity and tranquility this place offered. The campsite was again lakeside which was soothing and calming. The water is clean and our campsite had steps leading into the lake and trust me, we had our legs dipped into the water most of the times to the extent that we did not wish to leave.
The highlight of our camp stay was definitely Pawna lake and the view of the hills which was intoxicatingly delightful. The mornings were quite alluring as we woke up to the spectacular and soft sound of birds chirping in an otherwise absolutely silent place.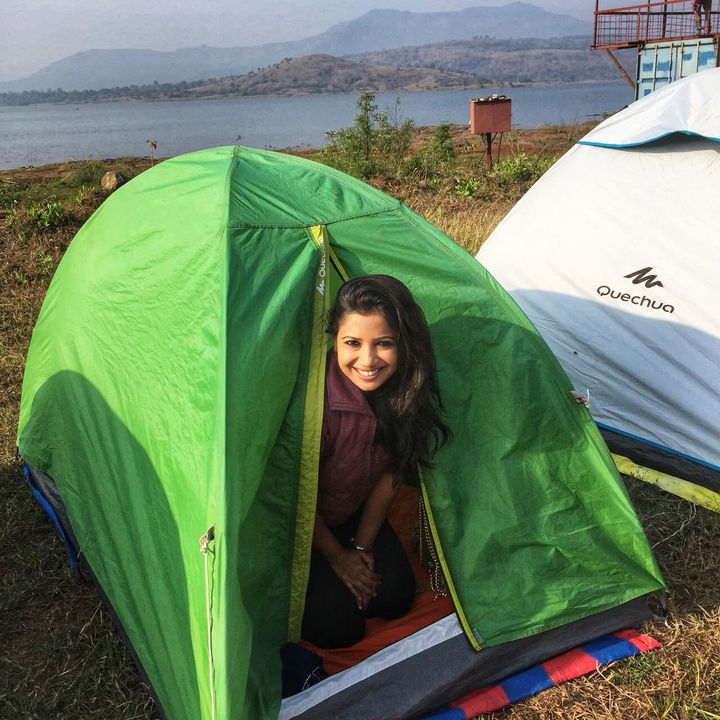 We went with our own music system and wallowed into soulful music in the evening and chit-chatted the night away. The stay was very budget-friendly. Most campsite stays in Pawna cost around 1500 INR which also covers your meals. The city and the market are quite far away so make sure you carry all your essentials.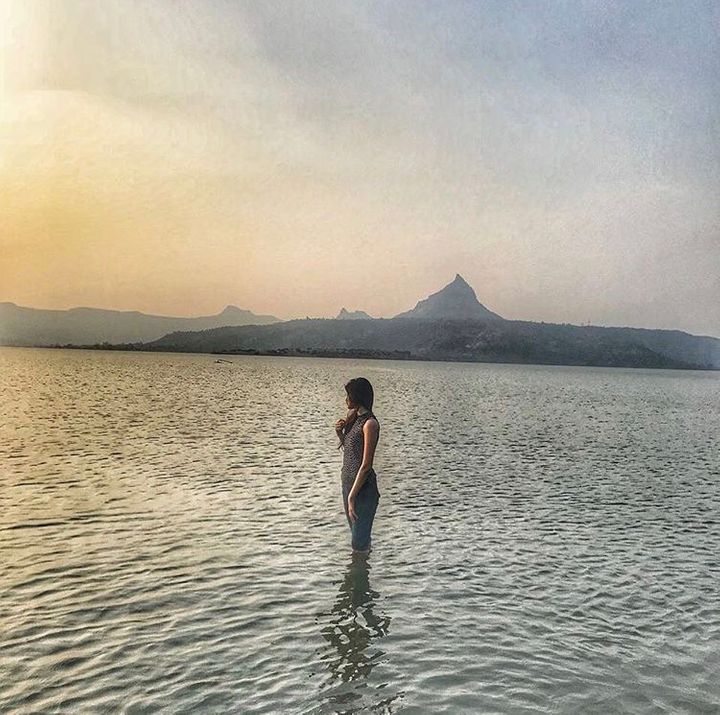 Well, that were my experiments with camping this season! Camping and trekking is every nature lover's delight and luckily Maharashtra has been blessed with such unbeatable locations, thanks to the famous Sahyadri ranges and the waterfalls. Such unexplored and untouched locations surely amplify our entire experience and make our trip all the more memorable and magical. The serenity, sense of tranquility and the solitude that such camping experiences offer to the camper is fulfilling and satisfying and should definitely be done once in a while. When are you going camping and trekking next? Comment below and let us know!
Don't forget to follow us at @missmalinilifestyle to never miss a beat!