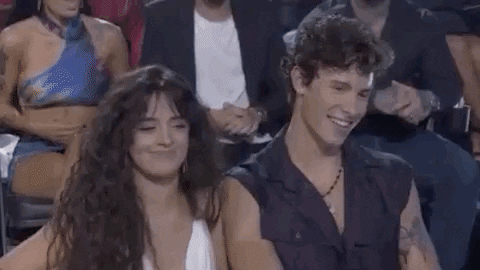 The MTV Video Music Awards!—it's that time of the year when our most favorite artists are recognised for making sick music that we dance to at clubs, groove to on our commute to work and secretly lip-sync to like we're in a music video when we're alone in our rooms (admit it, you do it too. I can't be the only one). From Shawn Mendes, Billie Eilish, BTS, The Jonas Brothers and more other artists are all a part of our daily routines and we don't even know it.
But as a true fashion junkie, I was looking forward to their red carpet looks the most! Tay–Tay, the Hadid sisters, Camila Cabelo and more brought their A-Game and had me reaching for my 'save' button all morning.
I don't know about you but I've started to use my Instagram account as an extension of my Pinterest board thanks to the 'Save' button and TBH, it's been lifechanging. With the number of memes, styling stories, celebrity photos, etc that are thrown our way, it's hard to keep track of everything you like. So when I saw these ladies killin' it on the red carpet, I couldn't help but save to look at again and again. Keep scrolling to see a few of my faves.
1. Taylor Swift in Versace
2. Gigi Hadid in Tom Ford
3. Bella Hadid in Charlotte Knowles London
4. Camila Cabello in Balmain
5. Hailee Steinfeld in AADNEVIK
6. Heidi Klum in Nedret Taciroglu
7. Lizzo in Moschino
Which one of these looks would you save to look at later? Comment below and tell me!
Follow @missmalinifashion and @missmalinibeauty on Instagram for more updates.