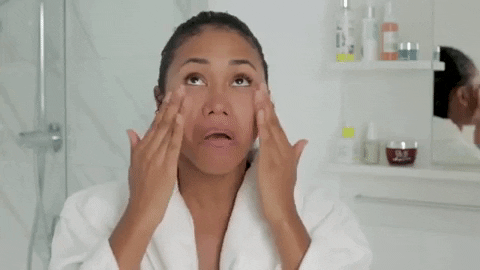 Love it or hate it, but you can't deny the fact that over the past few years Korean beauty products have taken over the skincare industry. From ampoules to sheet masks, you can trust the K-beauty world to have the best skincare products and beauty trends. Of late, the one Korean skincare practice that's gained a lot of popularity is the seven-skin method. Even though the past few K-beauty trends have been super elaborate and detailed, the seven-skin method is actually relatively simple. If you're a K-beauty junkie like I am, then you're in the right place. Here's everything you need to know about the seven-skin method:
What Is It?
Do you know why your skin feels hydrated and looks radiant after a facial? It's because estheticians use a number of techniques like jade rolling, massaging and steaming so that your skin can absorb the hydrating serums much better. Although, the one factor that makes getting a facial different from your skincare routine is the fact that your skin gets an extra dose of hydration. Hence your skin looks dewy and radiant post-facial. The seven-skin method is supposed to mimic the effects of a facial. This method involves applying seven layers of toner or essence to your skin after you've cleansed it. Since essences and toners are usually called "skin" in Korea this practice is called the seven-skin method.
How Can You Do It?
Remember the time people used to have ridiculously elaborate 12-step K-beauty skincare routines? Luckily the seven-skin method requires you to only use one product. You can either use a toner or essence. If you want to try out this skincare trend then here's what you need to do:
Firstly, you'll have to take off all your makeup and wash your face.
After you've cleansed your face, chose your product—toner or essence.
You can either use cotton pads or simply just your hands to apply the product to your face. The choice is up to you.
After you've applied the first layer of your toner to your skin, remember to wait till it's dry, otherwise, you won't reap the benefits.
If you have sensitive skin, then you should work up to applying seven layers. So, initially, you should start with three layers.
After you're done applying the layers of toner to your skin, seal it in with your moisturiser.
Repeat this once or twice a week.
What Product Should I Use?
Toners and essences may seem like they are the same thing, however, they are not. Essences are more hydrating than toners and they're ideal for people with dry skin. If you want to know what type of toner you should use according to your skin type then you can find it here.
Would you try out the seven-skin method? Let us know in the comments below.
Follow @missmalinibeauty on Instagram for more updates.