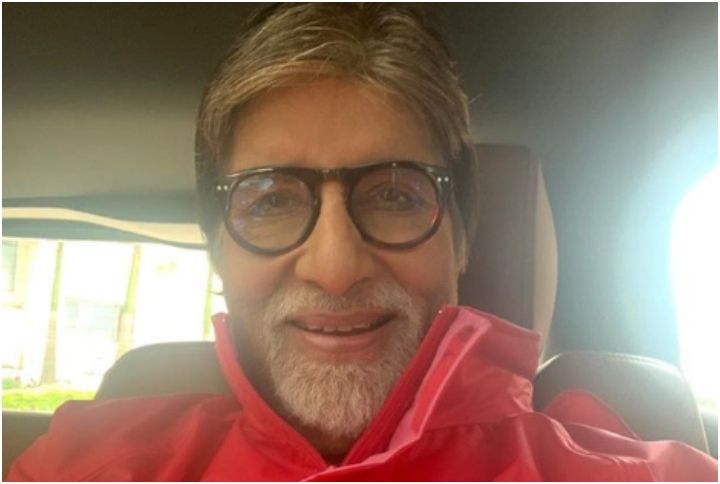 Amitabh Bachchan is going to be celebrating his 77th birthday on the 11th of October, that is tomorrow. When asked about his plans for the day, the veteran actor says that he doesn't have much interest in celebrating birthdays now and that it is as good as any other day. Talking to IANS, he shares that he is grateful to be active and working even at this age, and thanks all his well-wishers.
He said:
What is there to celebrate? It's a day like any other. I'm grateful that I still working, that my body is able to keep pace with my spirit.
Reminiscing about his birthdays during his childhood, Mr Bachchan says that it was a family tradition where his father, the famous poet Harivanshrai Bachchan, used to compose and recite a poem for him on every birthday. He mentions that after his fatal accident during the shooting of Coolie, this tradition suddenly took a new definition as his father broke down while reciting his birthday poem.
Talking about it, he says:
After my near-fatal accident in 1984, my father recited my birthday poem. It was like a new life for me. While reading the poem my father broke down. It was the only time I've seen him like that. Over time, my father's poetry is much-missed, as is my mother's excitement on that day. The annual ritual of cake-cutting no longer interests me. It has been replaced by a plate of dry fruits.
When asked if he has any unfulfilled wishes, Big B states that there are so many. He says that he wants to play the piano, learn many languages and would have liked to work with the legendary director, Guru Dutt.
We wish the talented actor a very happy day tomorrow and wish to see him in many more amazing films in the coming days. Talking about films, he is all set to star in Shoojit Sircar's Gulabo Sitabo opposite Ayushmann Khurrana. He is also a part of Ayan Mukerji's film, Brahmastra, co-starring Ranbir Kapoor and Alia Bhatt.