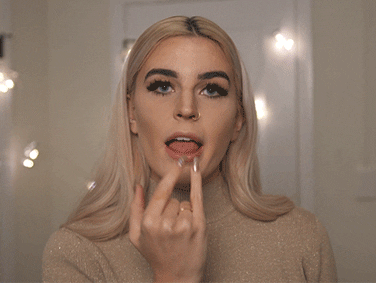 Over the past few years, the "bold brow" trend has majorly intensified (thanks Cara Delevigne). Gone are the days of thin and shaped brows. Now, it's all about having thick eyebrows that'll perfectly frame your face. Whether you're a beauty junkie or not, you must've noticed that brow products have become increasingly popular. From pomades, pencils, and powder you name it and you can have it. However, one product that's sort of an underdog when it comes to makeup products for your brows is eyebrow gel!
I never thought that I could find something better than an eyebrow pencil, but using a brow gel completely changed my school of thought. When it comes to using pencils, powder or pomades you have to fill in your brows and then use a spoolie to even it out. However, with a brow gel, you can add colour and even it out simultaneously (who doesn't love a good multitasking product, amirite?). What makes brow gels even better is that it can shape and hold your eyebrows better. So if you're thinking about switching to a gel-based brow product then check out some of our favourites:
1. Benefit Cosmetics 24 Hour Brow Setter Shaping & Setting Gel
2. NYX Professional Makeup Tinted Brow Mascara
3. M.A.C Pro Longwear Waterproof Brow Set
4. L.A. Colors Browie Wowie Brow Tinted Gel
What is your go-to product when it comes to filling in your brows? Do you like using pencils, pomades, powders or gel-based products? Let us know in the comments below.
Follow @missmalinibeauty and @missmalinifashion on Instagram to never miss a beat!