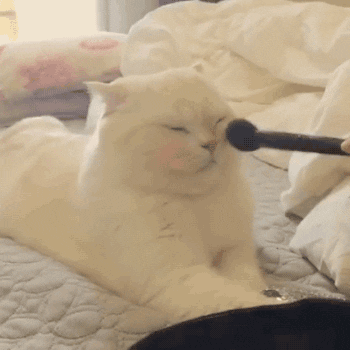 Whether you're sleep-deprived, feeling under the weather or just straight-up tired, there's one product that can instantly make you look alive—blush! Ask any girl the secret behind her rosy cheeks and her answer will be blush. Cream, powder and tints, blushes come in every formula and texture these days. However, the trick to achieving perfectly flushed cheeks is learning how to use your product correctly. So if you want to ace that natural rosy look then try out these blush hacks, STAT:
1. Tone It Down With Foundation
Going overboard with blush is very easy. Rosy cheeks are great and they look super cute, however when you apply too much blush, you may end up looking like a doll (not in a good way). So, always make sure to tap off the excess powder from your brush before applying to your cheeks. If you realise that you've applied too much blush after doing all your makeup then you can always fix it with some foundation. To fix this mistake, take one drop of foundation, put it over the blush and dab it out. This will make the colour look even and not too vibrant.
2. Apply According To Your Face Shape
Almost nothing in life is "one size fits all". What may work for you might not work for someone else. Hence, you should also go by this rule while applying your blush. Figure out the shape of your face and then apply blush accordingly. Here's a mini-guide that'll help you out:
Heart-Shaped Face: To make your features look softer, apply blush to the outer part of your cheekbones. Start from your ear and work your way in towards the apples of your cheeks.
Oval-Shaped Face: Apply your blush on the apples of your cheeks. Make sure you apply it on the tops of your cheekbones so that you can make them look higher than they actually are.
Round-Shaped Face: To make your face look slimmer, apply your blush at an angle (starting from your ear and aiming towards your mouth). Also, apply a tad bit of it to your chin. This will make your face look longer.
Square-Shaped Face: Since your chin is approximately the same width of your cheekbones, apply blush under your cheekbones to highlight them.
3. Create A Makeshift Blush
Sometimes you gotta make do with what you have, amirite? If you don't have your blush with you but you still want to add a pop of colour to your lips, then you can just use your lipstick! Just make a few dots on your cheeks with your lipstick and dab it out, it'll do the same job a blush would do, if not better. Although make sure that you use a satin lipstick (preferably a pink shade) since it's easier to blend.
4. Choose The Correct Formula
Trust me when I say this, the formula of your blush is as important as the shade you choose. If you have oily skin then use a powder blush and if you have dry skin then use a cream blush. Tints work well for all skin types. However, one important thing to remember is, if you have textured skin (scars, acne, etc.) then stay away from shimmery blushes. Shimmer tends to highlight the bumps and imperfections on your skin.
5. Choose The Correct Shade
The best kind of makeup is that which looks natural. Hence, it's important to choose colours that are close to your natural skin tone. Choosing the right shade of blush luckily fairly simple. All you have to do is pinch the apples of your cheeks and observe the natural colour that appears. So the next time you go makeup shopping, remember the colour and buy a shade similar to that.
6. Use It As A Multitasking Product
Who doesn't love a good multitasking product, amirite? You can use your blush as an eyeshadow to create a wonderful monochrome look! If you're using a tint you can even apply it on your lips to create a natural flushed look.
7. Apply It Using The Right Tool
Your blush won't give you the desired results if you don't use the correct tool. So here's what tool you should be using based on the type of your blush:
Cream and Tints: The tips of your fingers work great! You can also use a damp beauty blender to apply these types of blushes.
Powder: A big fluffy brush will work best with a powder blush, however, just remember to tap off the excess.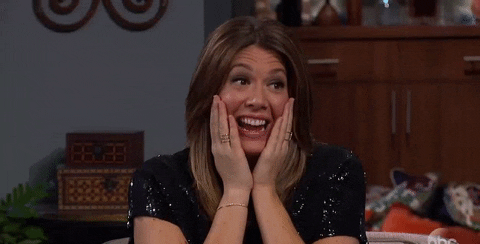 Follow @missmalinibeauty on Instagram for more updates.