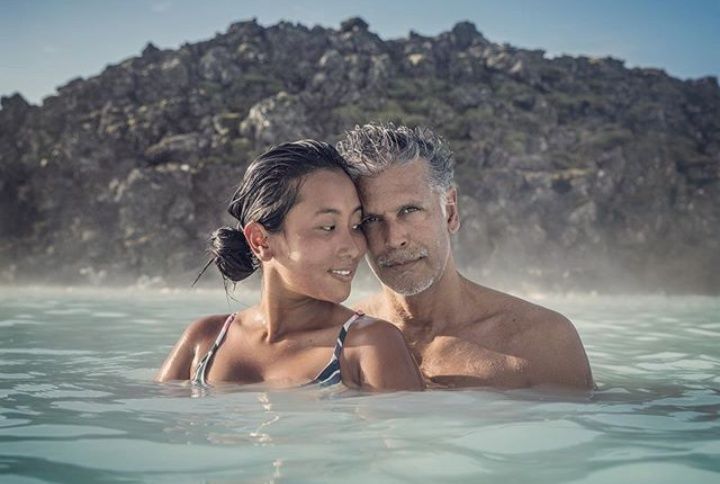 Milind Soman is a name to reckon with. The actor-model has been constantly giving us major fitness inspiration and we can't stop staring at his pictures. He and his wife, Ankita Konwar together keep sharing the glimpses of their fitness journeys and we are always left speechless. Similar happened recently. Ankita shared a video on her feed where Milind they were addressing a crowd. Later, Ankita was seen doing the traditional dance of Assam, Bihu. While she did it gracefully, her husband, too tried to match up with her dancing skills and the video is too cute!
Check it out!
How do these lovebirds always manage to win our hearts, how?!
In an earlier media interaction, when the couple was questioned about their age gap, Ankita had said,
If you are with somebody that probably the whole society is really really happy with, but you are not happy, then what is the point?
Milind had added,
There is a big age difference, (26 years, Ankita chips in) So it is the difference between my age and my mother's age. Conventionally, society has created these barriers for people when they fall in love. These are the people who should be together, these are the people who should get together. Those are based on many things – race, religion, country, gender. I think there should not be any barriers. I think everybody should be free to choose who they love and who they like and that should be based just on feelings that they have in the heart; it should have nothing to do with the society.
You guys are major #CoupleGoals! Keep those pictures and videos coming!