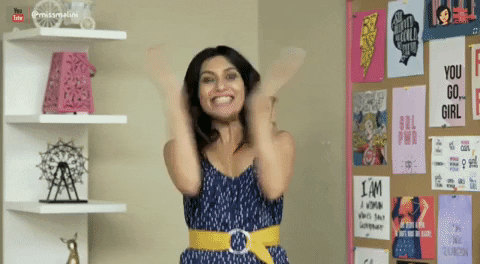 In April 2018, Boss Lady Malini Agarwal, Founder and Creative Director MissMalini Entertainment, created a community on Facebook called Malini's Girl Tribe—an inclusive space for women everywhere. Here, women empower one another, have real conversations about life, love, and work, and enable everyone to be their truest selves. As time passed, this humble group organically grew to become a melting pot of honest opinions, different ideas, and heartfelt advice.
Malini's Girl Tribe is not just a platform where women can connect and share, it's also a space where they can help each other overcome hardships of life, and build each other to become stronger and more independent individuals. Honesty, love, optimism, positivity, empathy, and kindness are emotions this community thrives on. In Malini's Girl Tribe, everything that puts a question mark or a full stop in a woman's life turns into a deep, meaningful conversation, and helps her find a way to break free from societal norms.
Here's looking at some of the key moments of the Tribe's journey in 2019:
1. One Year Of MGT With A Breakfast Rave (BRAVE)
Now, when something as rich and wholesome as Malini's Girl Tribe completes one whole year, we knew we had to come up with a unique way to celebrate! That's how the idea to host a BRAVE aka a Breakfast Rave was born. Malini's Girl Tribe and Snapchat collaborated to create a morning full of great activities including a dance meditation workshop, tarot reading, dream-catcher making, face art, and more; games, and lots of prizes exclusively for the Tribe.
2. Expert-Led FB Lives
The Tribe often has queries related to skincare, nutrition, health-related issues, styling, etc. To help them get expert-backed advice, we started hosting weekly Lives on our Facebook group. Here, members can ask questions during the Live and their queries get answered right then. So far, we've hosted more than 20 Lives, and we have some amazing ones lined up for 2020 with a relationship coach, dream analyst, gynaecologist, and others!
3. Kalki Koechlin's Big News
Malini had a beautiful conversation with Kalki Koechlin about her pregnancy. Kalki wanted to talk about it but not in a sensational way. And we really appreciate that she trusted Malini's Girl Tribe to have the first conversation. They talked about everything from her excitement for embracing motherhood to how she feels about the social scrutiny about having a child out of "wedlock". It was absolutely delightful! Indian society largely has trouble accepting some things, and the Tribe had only empathy and kindness to give Kalki. How refreshing to have such a judgment-free mindset online, especially in the current scenario of trolling and hate!
4. MGT Swapathon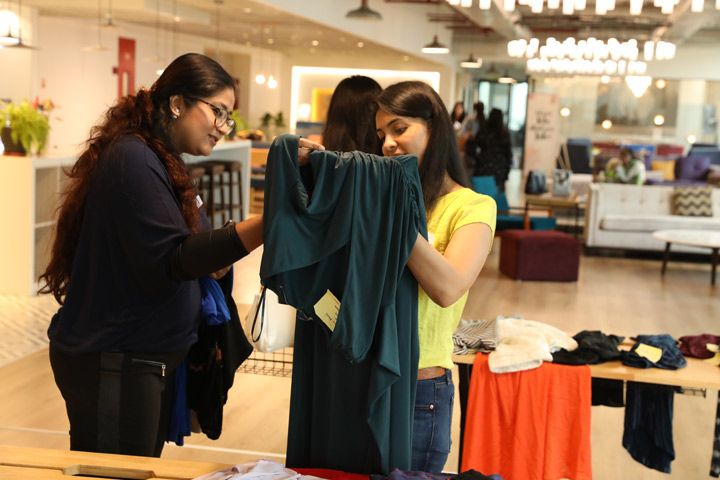 Recognising the gap between having quality things we have no use for, and finding like-minded women to give them away to, Malini's Girl Tribe got together to swap closets in an epic Swapathon. Organised in collaboration with This For That Closet (TFT), the event was a big hit! Tribe members showed up with their friends in tow and bags full of pre-loved clothes, accessories, and shoes. Get this, one of our Tribe members came all the way from Goa! And of course, being an MGT event, there were lots of exciting giveaways too!
5. Partnership With Thrive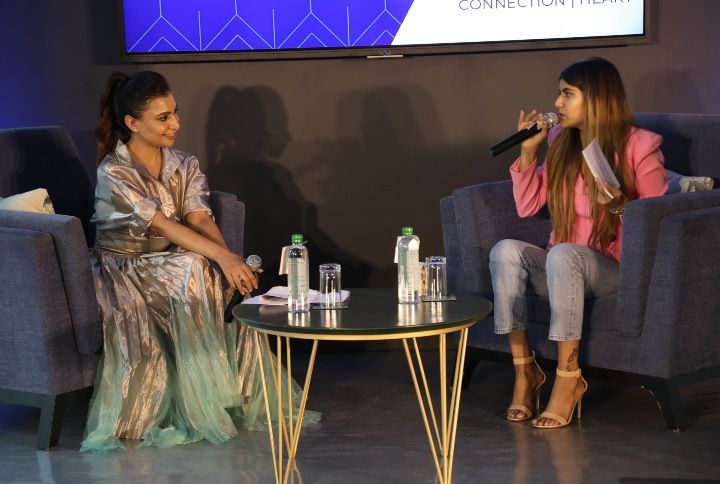 In October this year, Malini spoke at the Thrive Global Leadership Summit with Ananya Birla. In November, she was again a part of a discussion on 'Thriving Minds At Work And Home', and addressed the importance of mental well-being at the workplace. We're really excited to work in collaboration with Thrive to flood the internet with empowering and positive entertainment. Malini's Girl Tribe is proof that it is possible to use social media to form true connections of the heart⁠—all it takes is a little empathy and kindness, and a whole lot of love!
6. Conversation With Lilly Singh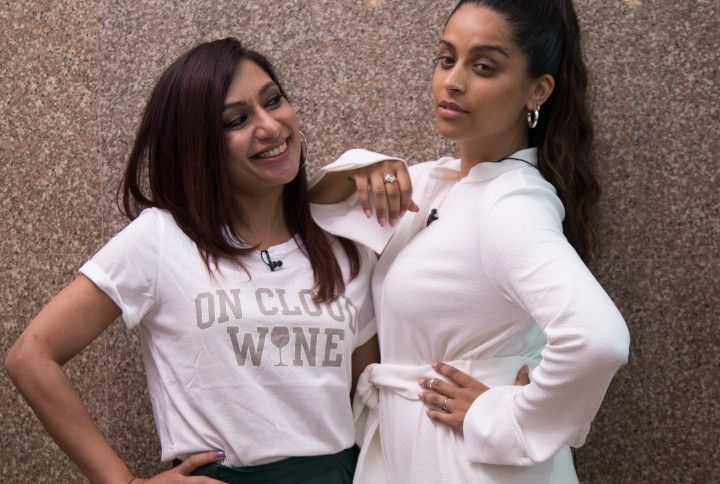 Malini interviewed the delightful Lilly Singh AKA Superwoman, and they discussed everything from feminism to marriage pressure and success. Lilly also shared insights and workings about her new show Late Night With Lilly. The Tribe had a few questions for their favourite girl, and Lilly's reactions to them were priceless! She is truly the queen we all look up to!
7. 50+ Contests And Giveaways
Through the year, we curated special contests and giveaways exclusively for our Tribe—including a stay for two at W Goa, a week's rejuvenation getaway at Atmantan Wellness Resort in Pune, and cosmetics from brands like NYX, Kay Beauty, PAC Cosmetics and more. Watch this space for more fun collaborations and giveaways in 2020!
8. The Tribe Grew In Strength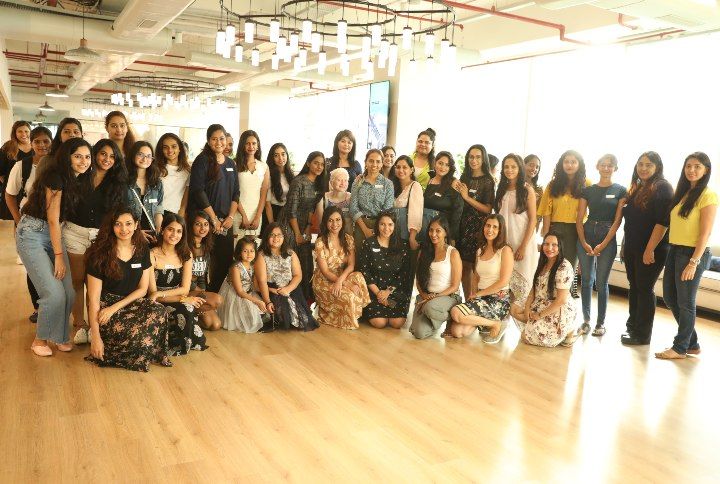 What started as a humble group of 300 members has now organically grown to be 32k+ strong, and continues to grow. It's a testament to the Tribe's ability to create a safe, positive, judgment-free space for all, enabling women from everywhere to feel heard, accepted, understood and loved. It's a testament to their ability to have meaningful conversations, to empower one another, and to show that online spaces can be built on the values of empathy, love, and kindness. Malini often says, "If positivity were a currency, then what's your worth?" In our Tribe's case, we can safely say that we are all millionaires.
9. Fun Stickers And Doodle Diaries
This year, our team created some wonderful Girl Tribe merchandise—stickers and doodle diaries—and this is just the start. Next year we hope to create more fun products for the Tribe like charm bracelets, phone covers, pop sockets and more!
You can buy the doodle diaries here using the discount code 'MMGIRLTRIBE'.
So, that was a snapshot of our year on Malini's Girl Tribe. What would you want for the Tribe next year? Please share it with us in the comments below!
To be a part of Malini's Girl Tribe, click here.