5 Times We Wanted To Recreate Priyanka Chopra's Makeup
Eesha Kokane , 17 Jan 2020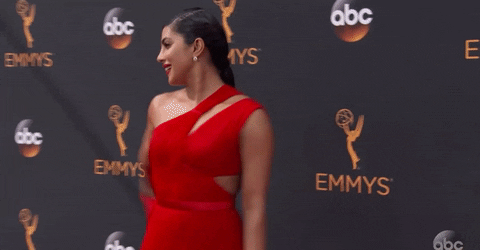 Can we all just admit that Priyanka Chopra is goddess walking amongst us mortals? I'm in awe of the amount of talent she possesses. From acting to singing and now even producing movies, what can't she do? Besides her remarkable career achievements, I also love her impeccable fashion and beauty choices. She seems like someone who likes to have fun with her look and she's not afraid to try out something bold. Since she's not someone who is afraid to try out trends, we got to see some fun and vibrant makeup looks from Priyanka. Here are some of our favourites:
1. Pops Of Pink
Priyanka wore this makeup look at BeautyCon in L.A. and I have to say that this is one of the best makeup looks that I have seen in 2019. The neon pink eyeshadow paired with winged eyeliner is the bold makeup look made Priyanka's eyes take the centre stage.
Here's exactly what her makeup artist, Pati Dubroff used to create this makeup look:
https://www.instagram.com/p/B1CWq7-AS1J/
2. Smokey + Glittery Shadow
Priyanka wore this makeup look to the Vanity Fair Oscars party. If you want to make smokey eyeshadow to the next level, just add some silver glitter and voila you'll have yourself a gorgeous glittery smokey eye.
3. Classic Neutrals
Most celebrity makeup looks are not wearable off the red carpet. However, you can easily wear this sophisticated neutral makeup to work, to a date and even a girl's night out!
4. Old Hollywood Glam
Nothing beats old-school classic Hollywood glamour, amirite? I loved how the colour of Priyanka's lipstick perfectly contrasted the colour of her pink dress.
5. Vibrant Blues
If this picture of Priyanka rocking the coloured eyeliner trend won't inspire you to swap your black eyeliner for a coloured one, then I don't know what will.
Which of Priyanka's makeup looks is your favourite? Let me know in the comments below.
Follow @missmalinibeauty on Instagram for more updates.