I have said it before, and I'll say it again, Janhvi Kapoor knows how to have fun with her hairstyles and makeup. Her Instagram handle is an aesthetic delight, and I've seen some of the most gorgeous beauty looks on there. Recently, I came across this stunning desi makeup look, and all I could think about was how I could recreate it. It's fun, fresh and dewy and the best part about it is the blue eyeliner! I love the way it makes Janhvi's brown eyes stand out. So if you're also a fan of this makeup look, here's how you can recreate it:
The Base
Janhvi's makeup look was gorgeously dewy and had the right amount of colour. When you're recreating this makeup look, focus on using products with a satin and luminous finish. Here's what you need to do:
Use a primer that will prep your skin for makeup and make it look radiant.
After prepping your skin, use a luminous foundation with medium coverage.
Cover up any discolouration and blemishes with an illuminating concealer.
This base of this makeup look is all about that highlighter, so use a pigmented liquid highlighter for the most natural finish.
Fill in your brows with a brow pencil and brush it out.
Smashbox Photo Finish Foundation Primer – Radiance | (Source: www.smashbox.com)
Nykaa SkinShield Anti-Pollution Matte Foundation | (Source: www.nykaa.com)
Estée Lauder, Double Wear Brush-On Glow BB Highlighter | (Source: www.sephora.com)
Benefit High Beam Liquid Highlighter | Source: Benefit Cosmetics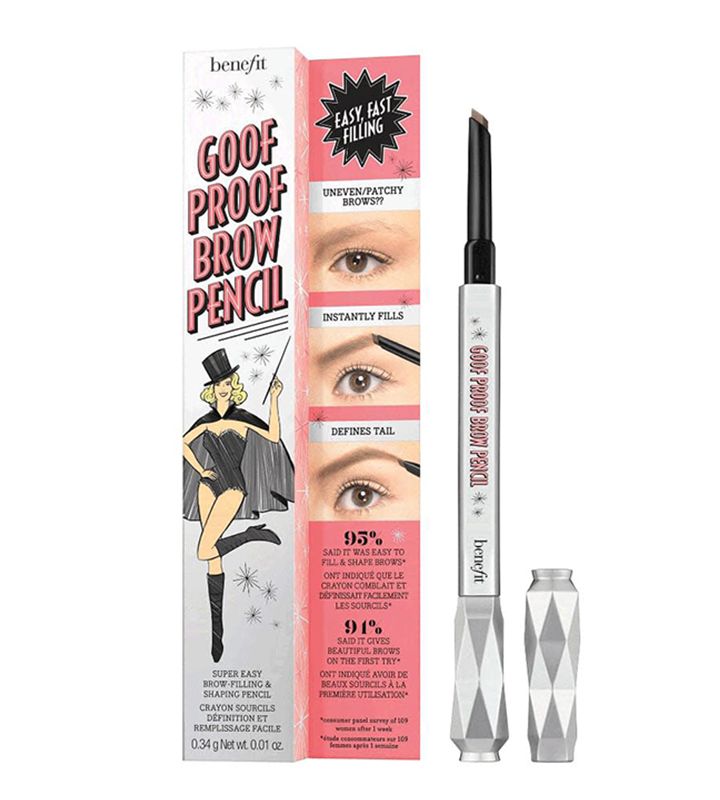 Benefit Goof Proof Eyebrow Pencil | Source: Benefit Cosmetics
The Eyes
Janhvi's eyes were the star of this makeup look, thanks to the blue eyeliner. Here's what you need to do to recreate the eye makeup:
Use warm colours like taupe and mauve on the lids and use a darker brown closer to the lash line.
Line your waterline with a bright turquoise kajal.
Curl your lashes and add a few coats of mascara.
Revolution Eyeshadow Palette Reloaded Fundamental
Kiko Milano Colour Kajal – 07 Turquoise | (Source: Nykaa)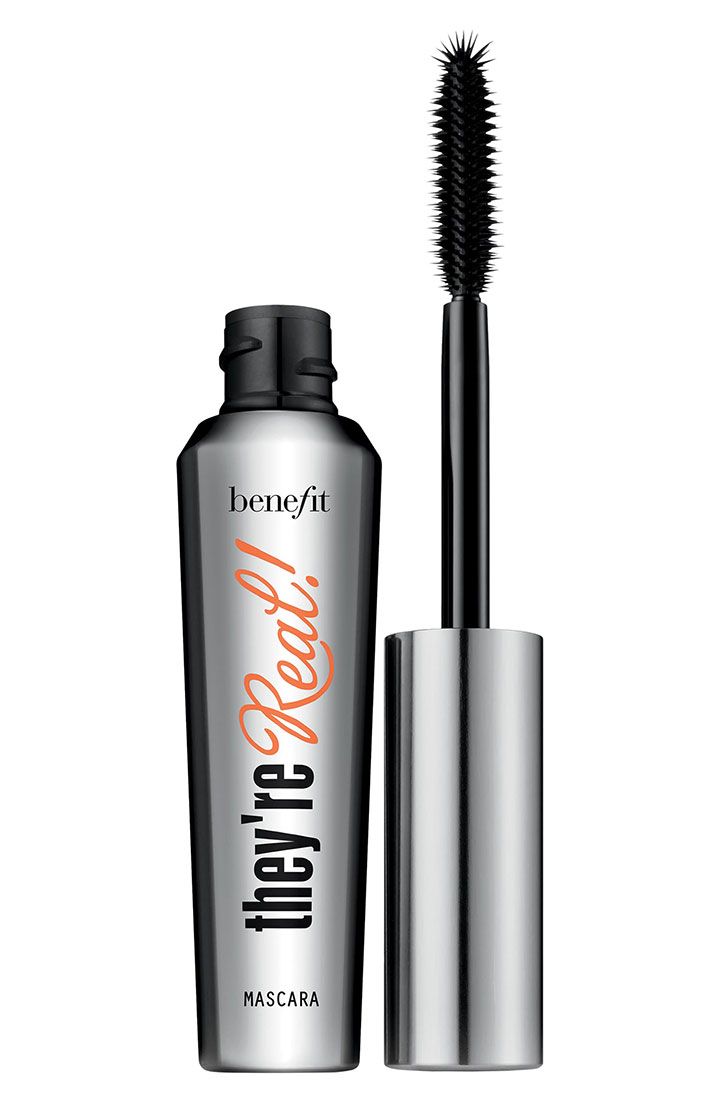 Benefit Cosmetics They're Real! Mascara
The Lips
Janhvi's lipstick looks natural and ever so slightly glossy, so use a sheer pinkish-nude lipstick.