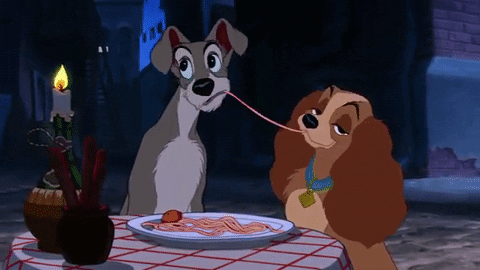 Have you ever woken up with determination to try something new? It may be trying out a new restaurant, or a new route to work or anything under the sun. Every morning I wake up with an urge to try out something new with my makeup and hair. However, I end using the same lipstick shade every morning and put my hair up in the same hairstyle I wear every day—a ponytail. Fortunately, Instagram exists, and I get to check out the latest hair and makeup trends for some much-needed inspo. Lately, I've been spotting many soft hairstyles that I think would be perfect to wear on a date-night. So if you need some hair-inspiration, then try out one of these pretty hairstyles for your next date-night:
1. Low Pony + Face Framing Tendrils
This low effort hairstyle is perfect to wear on a date. When you're trying it out, don't bother to make it neat. This pretty hairstyle looks best when it's a little messy. After you've tied a low ponytail, pull out a few hair tendrils so that they frame your face and give the whole hairstyle a softer look.
2. Loose Braid + Hair Scarf
A gorgeous hairstyle which you can achieve in less than five minutes? Yes, please! All you need is a hair scarf and a hair tie to recreate this hairstyle. Start by bringing your hair in a ponytail and wrap the scarf around it. Start braiding your hair and club in the hair scarf with one of the hair sections. Braid your hair as usual, and you've got yourself a pretty date-night hairstyle!
3. Messy Bun + Carpet Bangs
IMHO this hairstyle is perfect to wear everywhere. You can wear it on a date, to work, and even to the gym! All you have to do is tie your hair in a messy bun and let your bangs stand out.
4. Fishtail Side Braid
I don't know what it is about braids, but they're classic, and they make your features look delicate and soft; hence, making them perfect date-night hairstyle.
If you don't know how to tie a fishtail braid then you can have a look at it here:
5. Minimalist Hair Clips
It couldn't get any simpler than this. All you need to recreate this hairstyle is a statement hair clip. Grab two sections of hair from each side of your face and secure it with your clip. Voila! You now have a gorgeous hairstyle perfect for a date-night.
Which one of these hairstyles do you want to try out next?
Follow @missmalinibeauty on Instagram for more updates.