6 YouTube Channels I Stalk When I Need Some Major Hairstyle Inspiration
Eesha Kokane , 01 Feb 2020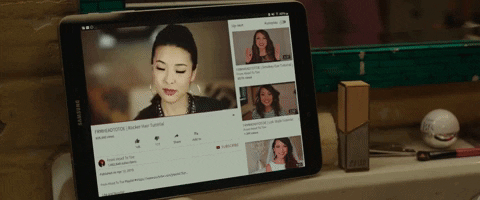 A person's hair can tell you a lot about their personalities. Are they creative, laidback or classic? Just have a look at the way they style their hair, and you'll get an idea. I always want to try something new with my hair, but on most days I don't feel very creative in the mornings, so I end up styling my hair as I always do—in a ponytail. *Sigh* As much as I'd love to experiment with my styling my hair, I can't think of unique hairstyles myself. So I turn to YouTube. If like me, you also need some major hair inspiration, here are some YouTube channels I highly recommend:
1. Luxy Hair
Mimi Ikon is one of the OG beauty YouTubers and one of the best IMHO. She shows hairstyles that you can wear everywhere! The step-by-step tutorials have helped me.
2. Missy Sue
Simple, classy and sophisticated. If you're looking for hairstyles to go to work or any formal events, this is the channel you should be subscribed to.
3. Knot Me Pretty
Shalini Samuel comes up with the most gorgeous hairstyles. The hairstyles so beautiful and the way she explains how to go about it is very helpful.
4. Confessions Of A Hairstylist
Date night coming up soon? Check out this channel to see some pretty hairstyles that you can wear to your next date.
5. Mia & Linda
If you're planning to attend a wedding soon or any other big event, you should have a look at this channel. The hairstyles are so unique, and you'll learn how to pair the right accessories with any hairstyle.
6. Holistic Habits
I know we've been talking about styling your hair so far; however, I had to include Sarah Nagel's channel because she is basically the real-life Rapunzel. She gives you tips on how you can make your hair (and life) healthier.
Which one of these channels are you excited to try out next? Let me know in the comments below.
Follow @missmalinibeauty on Instagram for more updates.