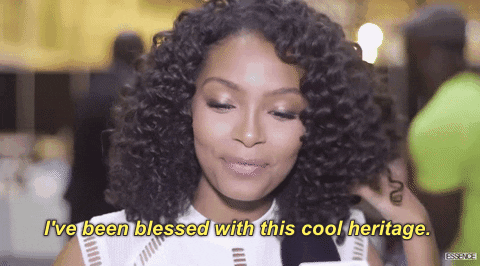 Growing up, I would always long for sleek and poker-straight locks in place of my curls. Since most of my friends and family had straight hair, I would feel out of place. Also, the girls in shampoo commercials with perfectly straight hair didn't exactly help me embrace my naturally curly hair. Over the years, I realised that it was the lack of representation of women with curly hair is what made it so hard for me to love my curly hair. However, ever since social media has become more popular than ever, we now get to see real women share their stories about their life. For instance, I learnt how to love my curly hair because I was inspired by the women on Instagram who did the same. From sharing heartfelt stories about their hair journey to giving us helpful styling tips, these Instagram handles are totally worth following if you have curly hair:
1. Jayme Jo
I remember that I was in complete awe when I came across Jayme's Instagram handle. One thing about her feed on Instagram that instantly catches your eye is Jayme's most defining feature—her curls. She not only posts pictures of her gorgeous locks but she also posts videos on how you can take care of your curly hair and how you can style them. If you're someone who is struggling to embrace your curly hair, then I suggest you follow Jayme's handle on Instagram, STAT!
2. Mithila Palkar
I'll admit that Little Things is a super cute love story, however, the thing I focused the most on was Mithila's hair, TBH. I love how she wore her natural hair and let her curls shine.
3. Dina Ghalwash
The name of the Instagram handle says it all. Dina is an Egyptian hair blogger and her Instagram handle is all about teaching curly-haired women to embrace their natural hair.
4. Taapsee Pannu
Another desi beauty who inspired me to accept and love my curly hair is Taapsee. Not only do I find her insanely talented and gorgeous, but I also find her to be authentic. Seeing her wear her curls confidently has really inspired to me do try and do the same.
5. Lynn Kate
Lynn not only makes content about curly hair, but she also makes skincare and makeup related content. I love her Instagram handle because she reviews different kinds of hair care products.
Who inspires you to embrace your curly hair? Let me know in the comments below.
Follow @missmalinibeauty on Instagram for more updates.