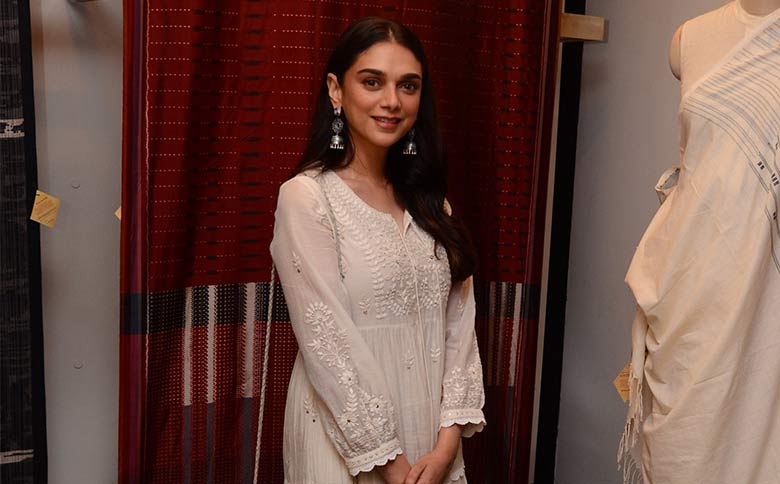 I've said this before and I'll say it again. The internet is a weird place, namely social media. And with the global panic around the world thanks to Covid-19, we kind if need a few laughs in a day and there are some on the internet who've dedicated their lives to meme-making and spreading a smile.
By now you must've known just how much in demand sanitizers are. If you go to any pharmacy, you will find sanitizers and masks are sold out for good. Twitter had a very interesting take on sanitizers and one of our favourite Bollywood actress Aditi Rao Hydari. Why specifically her, we don't know. But like I mentioned before, Twitter is a weird place. A thread on the social media platform by a Twitter user called @Itemboy_ basically turned Aditi into different flavours of hand sanitizers on the basis of the colour of her outfit. And having gone through the entire thread, I can't help but give a nod to the resemblance. I can't even imagine the amount of time that was spent on finding and matching each outfit to a sanitizer, but kudos to this guy.
Check out the thread below:
The Twitter user leaves us with a final note saying he has nothing to promote but just a reminder to wash our hands.
What, why, how… these are questions that I have in my head too. But I'd be lying if I say this didn't make me laugh. I can't help but wonder if Aditi has seen this Twitter thread that's basically her being different flavoured sanitizers.