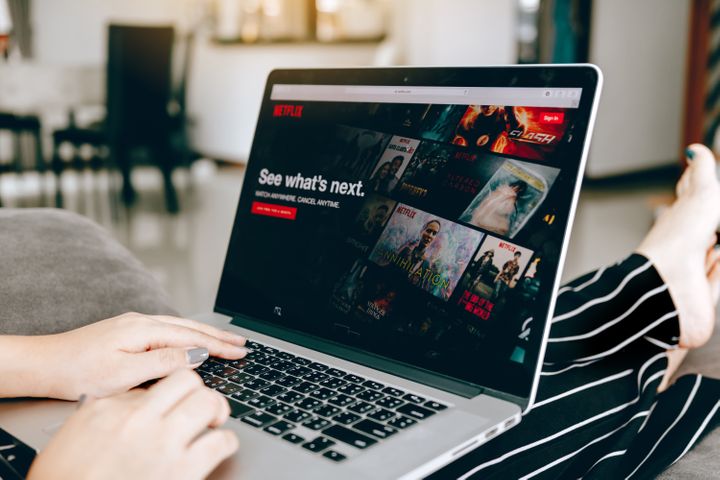 Let me start by saying how unfortunate the whole Coronavirus situation is and that my heart does go out to the less fortunate people out there. I really do hope things work out for everyone's highest good. That been said I've been milking the whole work-from-home situation—and have finally been able to finish movies and shows without dosing off from weariness. And then it came to me; I should write a blog about all the tried and tested Netflix shows that I was able to watch in a day. Because if you're like me then you're definitely going to want this list and even though I binge-watch a LOT of TV, I make sure to wake up well-rested each day and ready to take on my workday.
I bet a bunch of you are also in the habit of binge-watching things just like me. I mean come on Netflix even launched a Netflix Party that allows you to watch movies and shows with a bunch of your friends and family from the comfort of your own home. How effing cool is that! I'm definitely going to be trying this soon but my only problem is, will everyone want to watch the same thing as me? I thought why not make a list with all this binging time on hand because I noticed several shows could easily be watched in a matter of a few hours. Did you say challenge accepted after reading this blog?
So, here's a list of 16 tried and tested Netflix shows to binge-watch in a day:
1. What If – Thriller Drama
Renée Zelwegger plays a wealthy twisted character that makes a young scientist Lisa on the verge of a medical breakthrough an unexpected offer that would forever alter the lives of her and her husband Sean. The plot twists on this show were quite exciting!
2. Locke & Key – Mystery Thriller
Locke & Key is hands down one of my favourite Netflix shows that I've binge-watched. The show's opening credits have amazing animated artwork and a really lovely score too. We're taken through a very scenic route with a mother and her children, after the mysterious beginning of the show. This is the Locke family and they're moving to their late father's ancestral home. As the show progresses we come to terms with the plot and how the house is filled with reality-bending keys.
3. I Am Not Okay With This – Drama
I Am Not Okay With This is a coming of age American TV show that follows the life of an awkward white 17-year old and covers themes like high school life, family life and her sexuality while dealing with superpowers. The show is based on Charles Forsman's graphic novel. The series was heartwarming and funny, to say the least.
4. The End Of The Fxxxing World – British TV Show
The End Of The Fxxxing World is a typically British show in every sense and has an underlying dark theme that runs through the show. The show follows two teenagers; James who is convinced he's a psychopath and Alyssa, who is the living breathing definition of existential angst.
5. Little Things – Romantic TV Drama
Little Things is a lovely show that highlights the trials and tribulations of modern-day relationships and how to navigate the day to day struggles of having a work-life balance in a city like Mumbai.
6. You – Crime Drama
A brilliant bookstore manager with a keen eye crosses paths with a young woman. This love story soon turns into an obsession and Joe the main protagonist played by Penn Badgley is every bit charming until the truth about him is revealed.
7. Dark – Sci-Fi TV Show
Dark is the first German original series produced for Netflix and this sci-fi series is an intricately woven tale about space and time. Two children go missing in a small German town, the town's past is slowly exposed along with the fractured lives of four families as they set out in search for the kids. Watch this show in German with subtitles. Dark is one of my favourite Netflix shows of all time too.
8. Big Mouth – Comedy
This animated adult series highlights the trials and tribulations of a youngling hitting puberty. It's funny, it's sarcastic and hella entertaining!
9. Castlevania – Anime
Imagine Dracula being the good one for a change and humans wreaking havoc. (not hard to imagine, truthfully) Well, that is what this story is all about, how the humans took the life of Dracula's beloved wife and pushed him over to the dark side. This show is a really easy watch and has interesting artwork.
10. The Witcher – Fantasy TV Show
Geralt of Rivia, The Witcher is a mutated monster hunter, who is trying to find his place in a world where people seem to be just as wicked as the beasts.
11. The Haunting of Hill House – Horror
The Haunting Of Hill House is a modern reimagining of the Shirley Jackson's novel that follows siblings who, as children, grew up in what turns out to be one of the most famous haunted houses in the country. Hands down the best horror show that I've watched in ever.
12. My Next Guest Needs No Introduction With David Letterman – Talk Show
David Letterman hosted the Late Night Show for over 30 years and his first stint after retiring was hosting a Netflix-original talk show. Some of the A-listers that have already been on the show include former President Barack Obama, Ellen DeGeneres and Shah Rukh Khan.
13. Patriot Act With Hasan Minhaj – Stand Up Comedy
Hasan Minhaj hosts a weekly episode on Netflix, where he uses his comedic storytelling skill to investigate the global cultural and political landscape. It's educational, engaging and passionate.
14. Chef's Table – Food & Travel TV
Some of the most renowned chefs globally band together and share their life's stories and how they grew into the chef's they are today. Love how aesthetically the show has been shot and the storytelling method is simply fantastic.
15. Tidying Up With Marie Kondo – Home And Garden Reality-TV
In this series, tidying expert Marie Kondo tries to help people declutter their homes and their lives. She shows them how best to assess the things they need and don't need in an effort to live a more organised life.
16. Love Is Blind – Romance Reality-TV
Love Is Blind is a unique dating show that follows a group of single men and women. They meet in isolated rooms called pods and have to get to know each other without seeing one another. The couples are only then allowed to see each other face-to-face after a marriage proposal has been made.
What do you guys think about this list that I have lovingly crafted for your benefit? Truth be told binge-watching Sunday sessions seem to be a thing of the past given the situation. If you have any more shows that I should watch while I isolate myself responsibly then let me know in the comments below.
And make sure to follow @missmalinilifestyle for more cool updates.