Here's How You Can Make Your Own DIY Bath Bombs
Eesha Kokane , 24 Mar 2020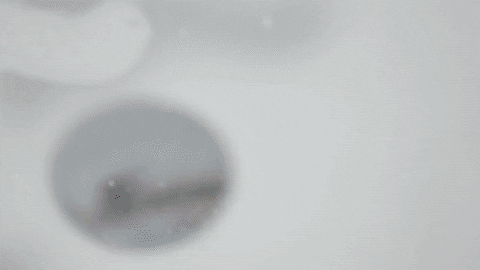 In my humble opinion, one of the most relaxing things to do is light some candles, fill up the tub and use a fun bath bomb at the end of the day. Even though I don't use my bathtub as often as I use my shower, using a bath bomb is one of my favourite things to do. The soothing aromas and bright colours are the things that I love about bath bombs the most. The ones from Lush are my favourite because they come in so many quirky shapes, sizes and colours. However, there aren't many places where you can go out and purchase bath bombs. That's why this DIY bath bomb recipe is my go-to. You can make bath bombs yourself by using simple ingredients you can find in grocery stores. Here's how you can make them:
What You'll Need:
To make DIY bath bombs you'll need a couple of things that you can purchase from your local general store. Here's what you'll need:
1 cup of baking soda
1/2 cup of citric acid
1/2 cup of cornflour
3 tbsp of carrier oil (almond, coconut, olive etc)
1 tbsp of Epsom salt
10-15 drops of essential oil of your choice
Colouring pigment (optional)
Moulds
How To Make Bath Bombs:
Once you've got all the ingredients you need, here's what you need to do:
Take a large bowl and mix all the dry ingredients together. It's up to you whether you want to add colour pigment or not. If you're looking for a natural colour pigment then try using beetroot powder. However, keep in mind it might turn your bath water red.
Take another bowl to mix all the wet ingredients together.
Once you've mixed the wet and dry ingredients separately, very slowly pour the wet ingredients to the dry ingredients and mix well.
Add the mixture to the mould of your choice and let it sit for 8-10 hours.
After the mixture has hardened your DIY bath bombs are ready to use!
Follow @missmalinibeauty on Instagram for more updates.