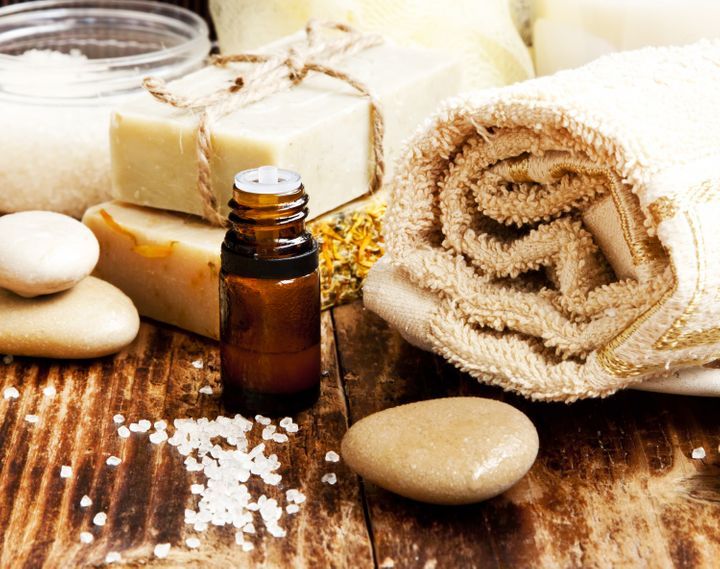 Even though I've been home through this quarantine and pretty much-relaxed thanks to my privilege. I really have missed a bunch of luxuries that I would allow myself before we went into lockdown. My spa days, my salon runs—nothing I miss more than getting my soothing hair washes. But despair not because not all hope is lost. While I was in college and couldn't afford a ton of these amenities I perfected the art of in-home treatments. A lot of them were home remedies and easy quick treatments that didn't cost a pretty penny and still made me feel like a million bucks.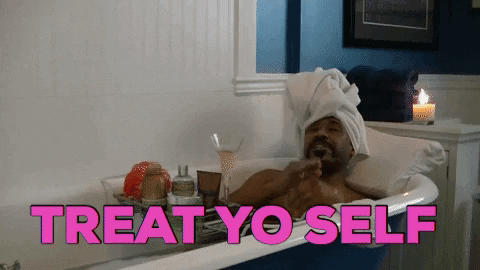 There's a lot you can do from your home but deciding what and how you want to spend your day is key. We all deserve a lil TLC during this trying time. I'm sure a bunch of you have already been indulging in a few DIY home treatments but here's how you can truly sweeten the deal and your day.
Scroll below to follow these steps to a blissful spa day at home:
Step 1: Set the mood
If you're doing this in the day time then draw your curtains enough to create a warm space. But don't forget you need light to work through this list. If you prefer the dark setting then just turn on those orange lights in your room for full effect. Play some relaxing spa-music, there are plenty of ready-made playlists out there. Light some scented candles, incense sticks. an aroma essential oil burner with tealights or you could use a diffuser if you have one. Now, hasn't your space transformed into the spa you walk into normally? Ok, I exaggerate but it comes pretty darn close no?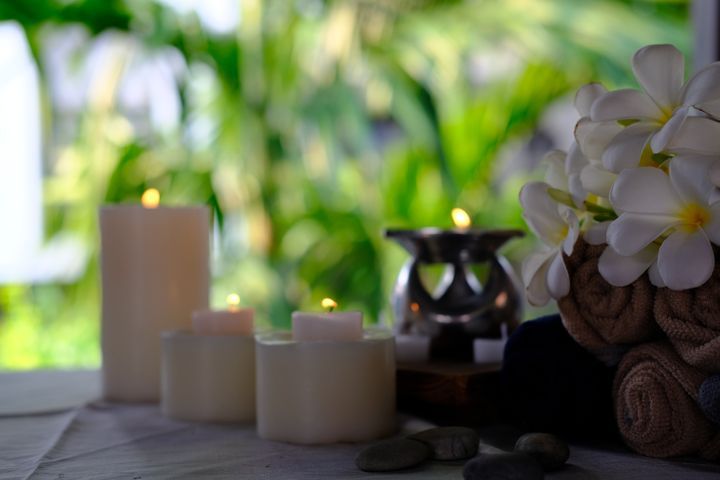 Step 2: Set up your spa amenities
After you've recreated the spa's vibe and once you've decided how you're spending the afternoon, evening or night then gather all the amenities you require. Get some flavoured water, jasmine tea ready or my favourite option some wine. Slip into fluffy slipper, a bathrobe, a facial headband to keep hair away from your face and gather some tissues and towels. Some cucumber slices, refrigerated camomile tea bags or frozen spoons to place over your tired eyes.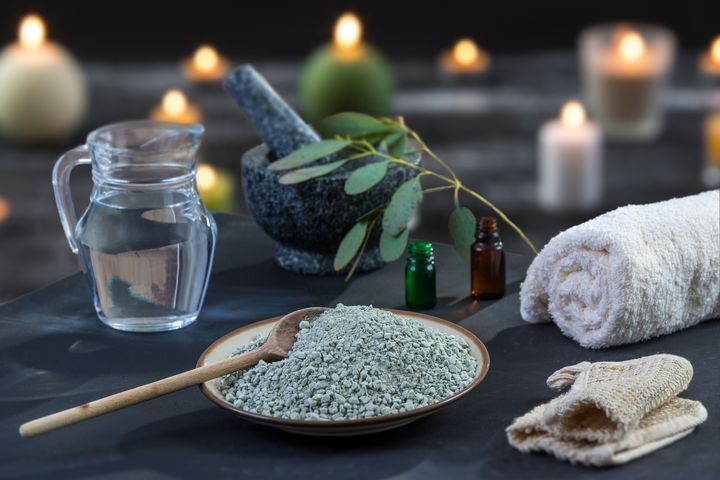 Step 3: Select your spa treatments
Head Massage:
I would start with a nice hair oil massage, all you need is a bowl and some cotton balls. Make sure you heat up your oil to enjoy all the feels. I tend to prefer coconut oil but argan oil and almond oil work really well for Indian hair. Dip the cotton swab into the oil and make partitions in your hair to dab the oil evenly on the scalp. You might have to do this while looking in the mirror unless you're a pro at doing this.
Gently massage your head in a circular motion with your finger. Leave the oil on for 20 minutes and then dunk a hot towel in water, wring it out and wrap on your head to steam your hair. This process helps in hydrating dry hair, the heat also helps with blood flow circulation. Once done, bun or clip your hair back and finish your other spa beauty treatments.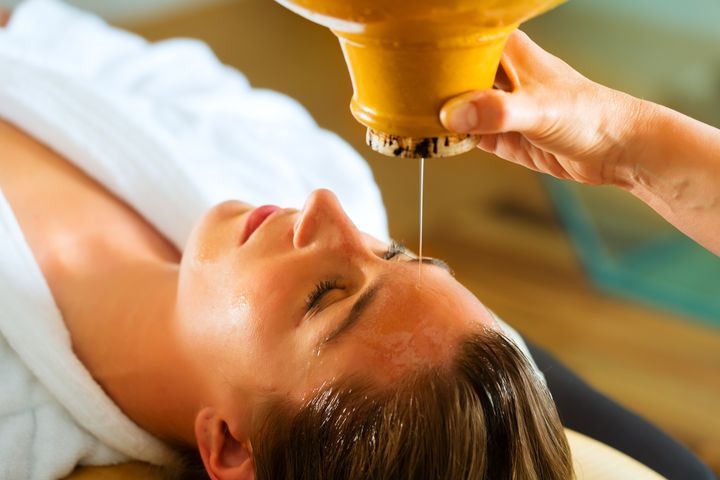 Facial:
Get that facial band on to push your oily baby hair out of the way. Generally, I wash my face and follow it with a face scrub and then a cooling mask after. You could also steam your face by heating water over a stove in a pot (needless to say please take the pot off the stove here) and then cover your face with a towel to give steam to your face. This process would be personal and I would recommend you check with your dermatologist before trying out any DIY remedies on your face. You never know what might irritate it.
You can also use a sheet mask if you're not interested in a detailed process of facial cleansing. Always use gentle upward circular motions when massaging your face, it helps boost circulation. finish up with a nice Vitamin-E rich moisturiser or a moisturiser in general. If you have spa-like facial massage tools at home and are wondering how to use them then read this.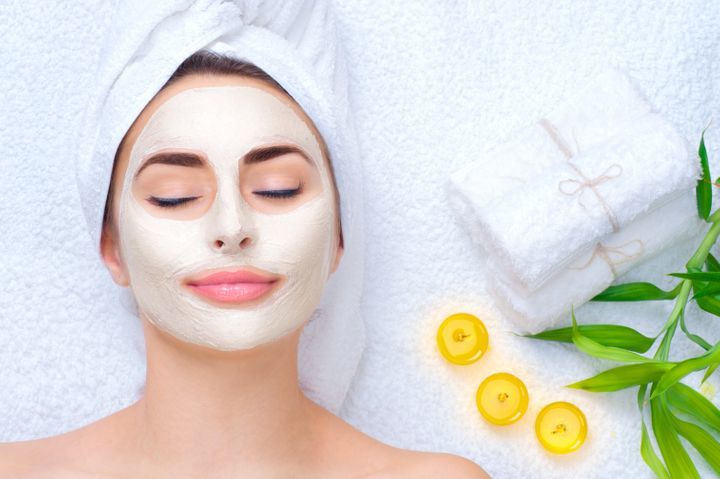 Manicure-Pedicure:
Honestly, I don't know what it is about foot nail paint, it seems to last like it would survive a nuclear holocaust, amirite? Anyway, start with taking off your old nail paint with a cotton swab and acetone. You can get a bucket and fill it with warm water, for your feet add some Listerine and vinegar to get rid of dead skin. And soak your nails in bowls filled with warm water and body wash. I use a little olive oil around my fingers and toes since I don't have any cuticle cream or oil handy. Then clean your nails with a nail file and cut off the dead cuticles. Clip your nails to the length you want and file them. Next, do a hand scrub and foot scrub (you could also do this step when you go take a shower.) Apply moisturiser and massage it into your skin and paint your nails in a fun uplifting colour. Isn't this experience already similar to your spa experience?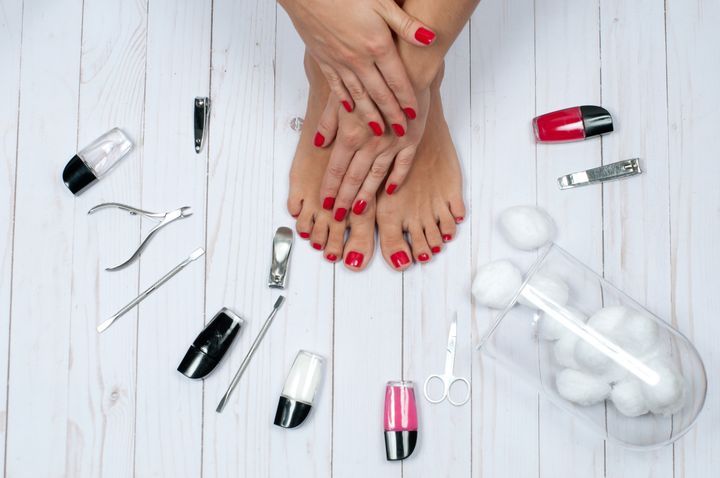 Step 4: Your spa session is nearing its end:
Shower/Bath:
If you're amongst the lucky few to have a bathtub in Bombay then make sure you've set up your candles, incense and essential oils in advance. Fill the tub with water and maintain a nice warm consistency. You can add a bath bomb, bubble bath liquid, bath salts or even Epsom salt with some essential oil. Bath salts are great for treating tired muscles and help with a good night's sleep.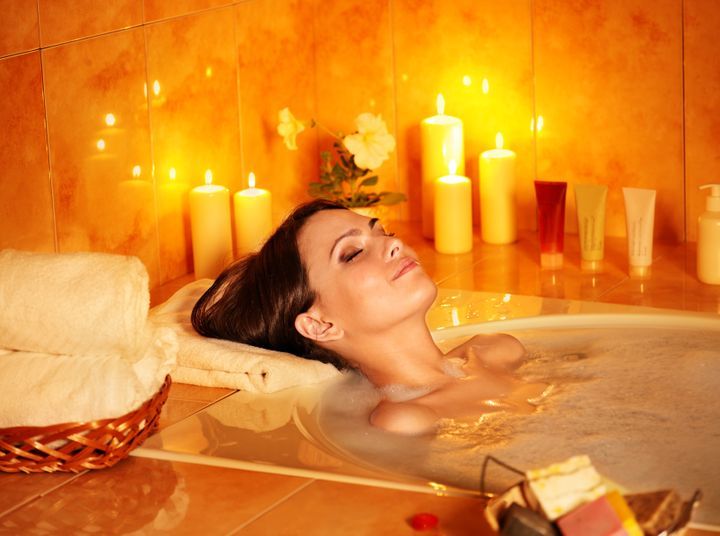 If you're like me and only have access to a shower fret not, this trick will help you get your full spa experience. Get a damp sponge, add a couple of drops of essential oil on it (a scent of your choosing.) Set this sponge down at your feet in the shower, the steam will allow the scents to release into the atmosphere. And you'll have your nice little aromatherapy shower ready. Massage your sore muscles with your fingers are you soak or shower. Use a loofah or a body scrub to completely exfoliate your arms, legs, and torso.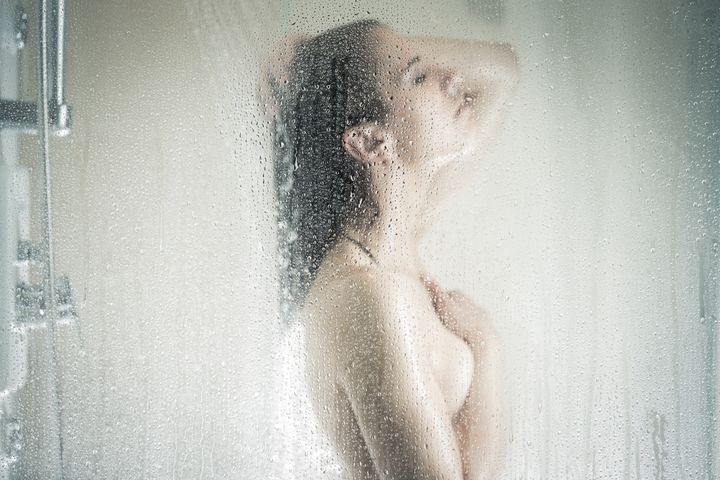 You can also make your own DIY body scrub—Mix fresh ground coffee or coffee powder with brown sugar. Add coconut oil into the coffee mixture with vanilla extract. Mix well and gently rub this mixture over your body. The reason I suggested coffee scrub is because it gently removes dead skin and rejuvenates and boosts circulation. It also tightens the skin and can help reduce cellulite. Don't forget to moisturise your whole body after your shower.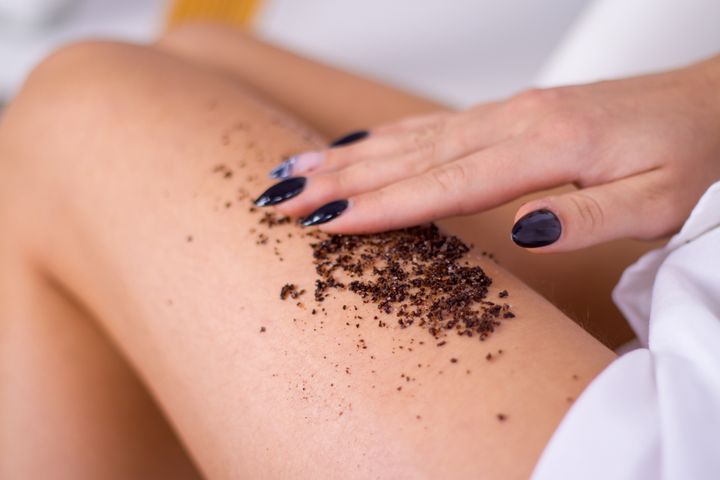 Lip Scrub:
Mix one teaspoon of honey with sugar and massage the mixture into your lips and leave for 10 minutes or so. Alternatively, you can use a dry toothbrush and gently scrub your lips. Make sure you top this up with a nice lip balm once you are done.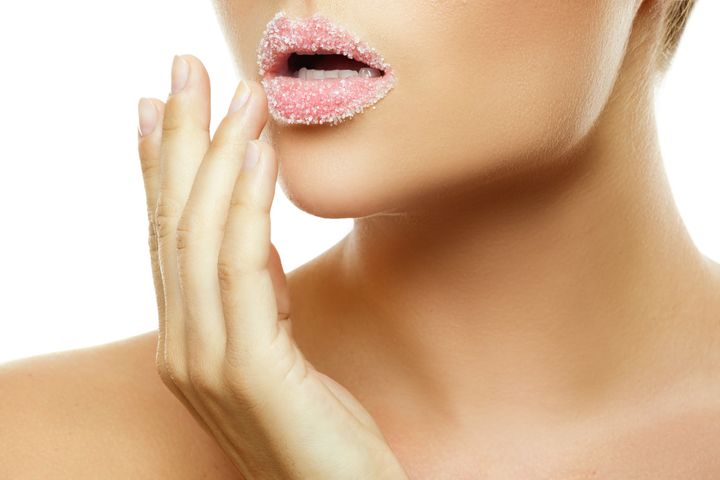 Hair Care:
All of that hair oil needs to be washed out, so shampoo as usual. You might need to shampoo twice to get rid of all the oil. This process can be drying, so try to use a hair mask. Gently massage this hair mask into your hair and scalp and leave for 10 minutes. If you don't have a hair mask, beat an egg and apply generously. You could also use a wide-tooth comb to gently distribute the mask/egg through the hair. Wash and dry your hair. Please make sure you apply a heat protectant before drying your hair before bed or a serum. Whatever the process is that you follow.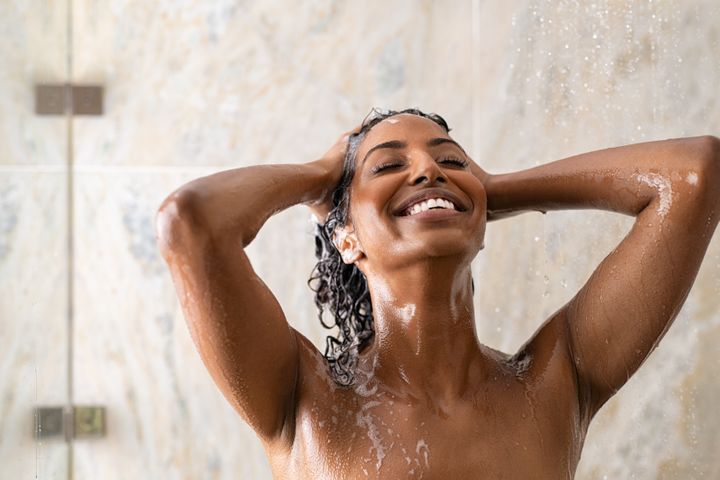 There you have it, these simple steps can help you attain zen, but what can help you maintain it is; switching off all your gadgets. Try some meditation or breathing exercises before you turn in for the night.
Hope these spa ideas inspire you to take a day off to indulge in some serenity. Let me know in the comments below the process you follow.
And don't forget to follow @missmalinilifestyle for more interesting updates.