There has been a huge uproar against the Bollywood industry on social media post the sudden death of Sushant Singh Rajput. Audiences are voicing their anger against nepotism in the industry, which many are claiming, Sushant was a victim of. A video of Karan Johar and Alia Bhatt talking about Sushant from an old Koffee With Karan episode went viral recently, causing people to start a boycott movement against. Not just this, there is a case filed against Dharma Productions, Salman Khan, Sanjay Leela Bhansali and Ekta Kapoor now in relation to this suicide.
Alia has lost more than 500k followers, while Karan has lost more than a lakh as a result of this protest. Karan in turn unfollowed a lot of people on his Twitter today. Now, he now follows only 8 accounts on his social media. This includes only three actors, namely — Amitabh Bachchan, Shah Rukh Khan and Akshay Kumar. Other than that, he follows Prime Minister Narendra Modi and his Dharma Production handles.
Have a look: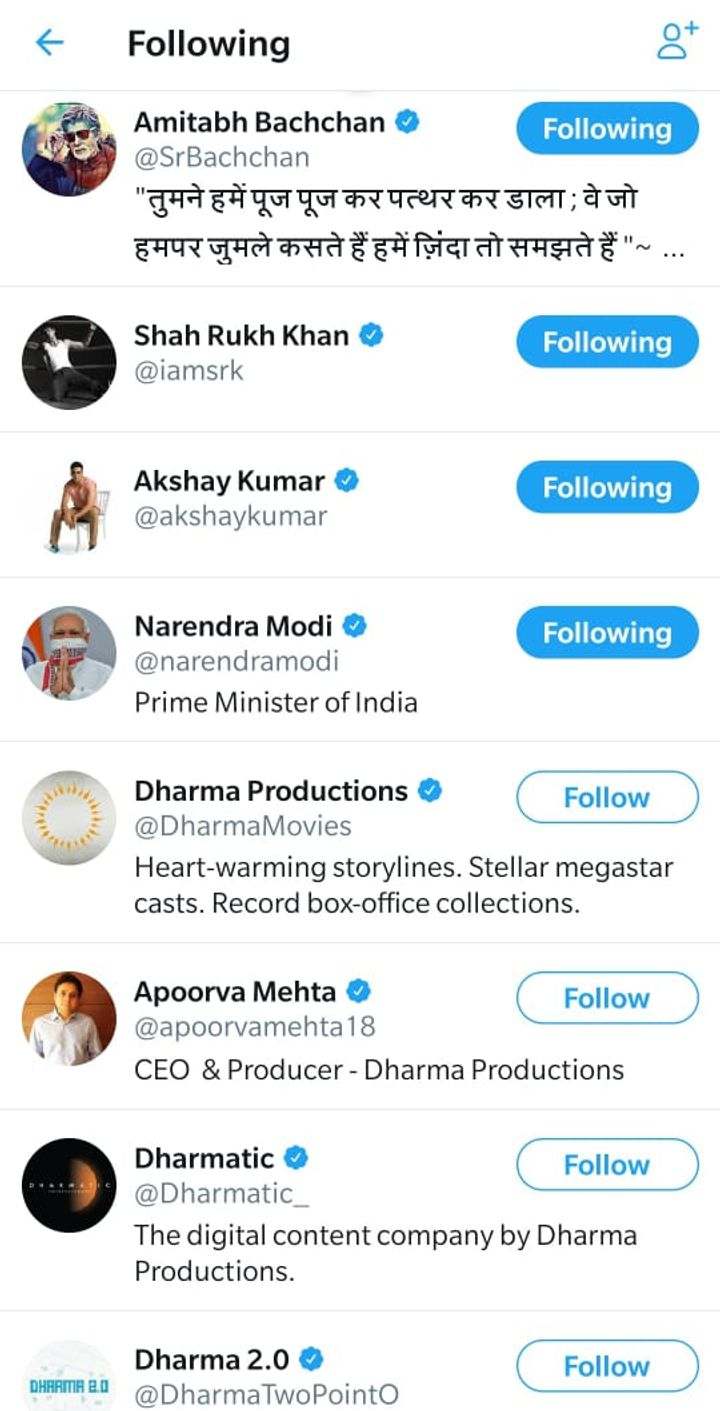 Karan was one of the first ones to take to his social media to mourn the death of Sushant. But, his post got a lot of hate as people said felt he wasn't genuine.
Have a look at his post: