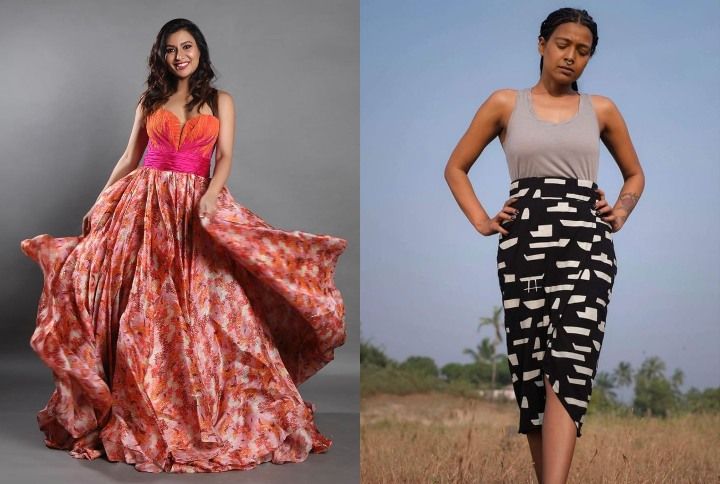 In my personal opinion, every day should be World Environment Day. Why dedicate one day to raise awareness for something we should be practising in our daily lives? Understandably, being environmentally conscious takes a lot of effort. Whether it is recycling your trash, avoiding fuel-guzzling vehicles, or monitoring your electricity usage. However, an effortless way to contribute is by making smart fashion choices. We live in a country with countless resources and brilliant minds. As a result, many brands are taking the initiative to transform their designs to support the local workforce and the nature around us. Being sustainable in fashion can entail various things. However, a few key points that fall under this umbrella are:
Ethically and locally sourced materials
Upcycling
Organic materials, colours and dyes
Custom-made
Humane working conditions and fair worker rights
No cruelty to animals
Fast fashion brands might produce trendy clothes but in return lead to high pollution levels. Alternatively, eco-friendly brands produce clothes that last a life-time, are guilt-free and don't compromise on style! This growing movement has resulted in numerous local brands creating some super-trendy pieces. It is all-encompassing; from casual wear to office wear, formal attire or even ethnic designs. You can make your contribution to this cause by swapping your unethical clothes for sustainable local brands.
Jump on the bandwagon and check out these key fashion pieces by sustainable brands:
1. Scarf By Ka-Sha India
Designer Karishma Shahani brought life to Ka-Sha in 2011, with the ethos of the brand lying in upcycling. All items, including shoes, are made from waste materials which are then transformed into magnificent creations. One of her signature pieces is the scarves, which are made from scraps of leftover fabric, tassels and hand-crafted flowers. These vibrant scarves are versatile and can be used throughout the year to spruce up your outfits. Moreover, they are adaptable to both ethnic and western wear.
2. Dress By Shantanu & Nikhil
Endorsed by our sustainable champion, Malini Agarwal, is the new initiative by the famous designer duo Shantanu & Nikhil. The brothers have embarked on a journey to incorporate sustainable solutions into their fashion practices. For those who like some glamour, a piece by the duo is the perfect addition to your sustainability collection. Moreover, you can feel like royalty in this beautiful summer floral gown made from natural fabrics and dyes. Guilt-free and glamorous, the perfect combination indeed.
3. Jumpsuit By Chola the Label
Sohaya Misra's brand, Chola the Label is the epitome of everyday comfort with an edge. The pieces from this label are for those artistic souls, who love to be simple and still stand out in their unique style. This low-crotch, hoodie jumpsuit is perfect to laze around in all evening, yet trendy enough to sport for a work call. Throw on some boots and you can be the coolest girl in town. Handmade by local workmen, the brand uses recycled materials while following the minimal waste policy. We love how relaxed one can feel in a onesie, contributing to both the style and the execution of it.
4. Bag From Cult Gaia
A popular bag on every Instagram feed, Cult Gaia has become a wardrobe staple. However, the best part about the brand is that it is 100% vegan! These vintage-inspired bags are synthetic-free and made from natural materials such as straw, upcycled acrylic and bamboo. In addition to reminding us of tropical sights and beaches, they perfectly complement every outfit with their neutral colour palette and trendy styles. Worth the waitlist, Cult Gaia makes for a timeless and sustainable addition to your collection.
5. Wrap Skirt By No Nasties
With a self-explanatory title, No Nasties is a vegan brand, focusing on organic materials and fair-trade practice. They go the extra mile of planting a tree in their yard for every product sold. In addition to their great initiative, they have some great designs and range of clothes, such as this printed wrap skirt. We all need a multi-functional skirt that we can dress-up for any occasion. The formulation of textured fabric and layers allows for mobility and comfort, suitable for the summer and monsoon seasons. Moreover, with a flattering fit and pattern, it makes for a stylish and ethical piece to own.
6. Kurta From Grassroot by Anita Dongre
Pioneer of bridal wear, Anita Dongre is committed to her role in the sustainable fashion industry with her label Grassroot. This line supports redundant weavers and artisans by connecting them to designers to get more work. To own an ethnic item by Anita Dongre is a dream, so why not start with a simple kurta. This indigo handwoven kurta cultivated from natural dyes is a great addition to your wardrobe for everyday wear. Furthermore, it can be dressed up with a scarf from the collection and some block heels. Don't forget, owning this piece helps the environment as well!
Are you a supporter of sustainable fashion? Support the cause, and let us know your favourite pieces and brands in the comments below.
Don't forget to follow @missmalinifashion on Instagram to never miss a style tip!