I am Chris Fernandes, CEO, and Founder of Goa Rainbow Trust, who identifies as a gay woman. This is my story.
I have always liked women from a very young age. At the age of 7, when I was in the 2nd standard I had my first girlfriend. We were intimate and experimenting at a young age. This all happened when I was in the Gulf. We were together for 2 years until the Iraq invasion. That's when my parents shifted back to Goa for good. In the 6th standard, I had a major crush on 4 different females at the same time—my school teacher, my catechism teacher, my senior and junior from school.
In the 7th standard, I began to get more attached to my junior who then became my girlfriend. Everything was a bed of roses until one night when I was in the 8th standard. My girlfriend slept over at my place and we were a bit intimate and I forgot to lock my bedroom door. No points for guessing what happened next. My mom walked in on us and all hell broke loose. My mom gave me a lecture until the wee hours and sprinkled Holy water on me. The next day my girlfriend broke up with me.
Till the 10th standard, I had a few more girlfriends but nothing special. All my female friends had boyfriends, but I was still attracted to females. I didn't know how to explain to my parents or relatives at that time so I shifted to dating boys to please my family and society.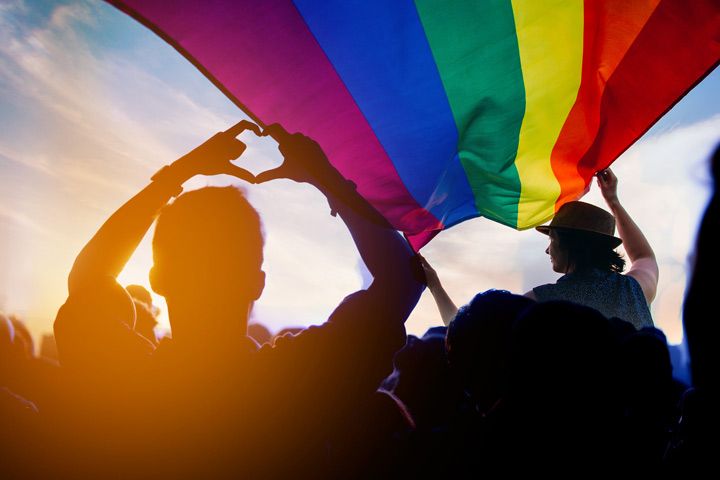 Cut to 2006:
On the 1st of December 2006, I was supposed to join TAJ for a job as I had just finished my diploma in hotel management. As it turned out though, life had other plans. On the 26th of November 2006, I met with a major accident that left me with a cracked skull and a broken leg. I was in a coma for 21 days as my brain had doubled in size due to the head injury. I was discharged for the hospital after 1 month and 18 days and was suffering from amnesia due to the head injury.
So, my parents had to give all their time to help me recollect everything I had forgotten. However, in a years' time of my accident, marriage proposals had started coming in for me. I would just tell my parents that I was not interested and I needed more time, but they tried their level best to get me married. By this time, I recovered and started walking without any support and I received yet another proposal from our family friends in Canada but this was the last one. This is when I decided to tell my parents that I wasn't interested in getting married to a guy because even if I did, they would not have grandkids and I would end up having a divorce. And that t
he reason behind all of it would be because I would be looking for a woman and so would he. This finally led to my parents giving up on forcing me to get married. 
It doesn't stop there
I finally managed to get back on my feet and four years later in 2010, I pursued a nursing course whilst interning at Goa Medical College. During this internship, a female AIDS patient died in my arms and none of the other nurses came forward to help. Another AIDS patient, a male, was admitted to the surgical ward and had his legs amputated. I would give him a sponge bath and converse with him, listening to his stories. This internship and the encounters with two such patients made me realise I really loved helping people, mostly those who did not have a voice of their own. And during this nursing period, I once again started dating girls.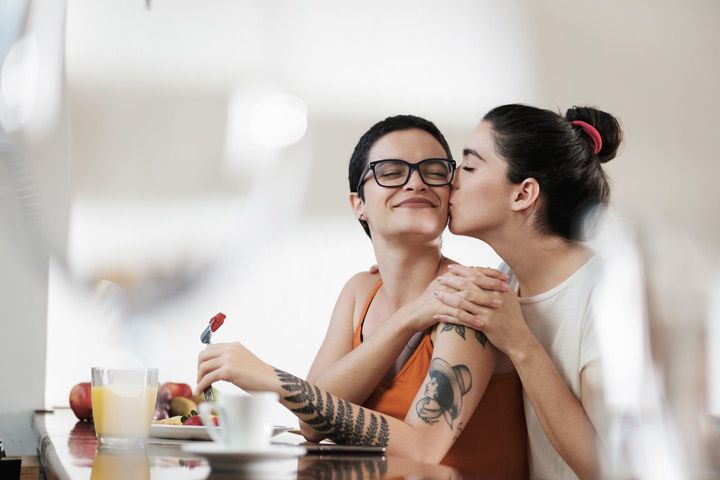 The genesis of Goa Rainbow Trust
In 2013, I started working for a veterinary doctor as a veterinary nurse as I was passionate about animals. But when I would get back home, I would go online and search for people from the LGBTQIA+ community. These incidents were the founding stones of Goa Rainbow Trust and it's commencement. We held our first meeting at Café Coffee Day in Bambolim. However, since Section 377 wasn't enforced, a lot of people feared being seen and be a part of such meetings, so they stopped soon after. In 2015, I started ADHIKAR, a group for the LBT woman, which also died down due to similar reasons. Finally, in 2018, while planning Goa's second Pride parade—Pride De Goa,  I met Francis Fernandes, Rishabh Chodankar, and Veda Bhatt. That was when we decided to establish Goa Rainbow Trust and we organised Pride De Goa on 27th October 2018.
Goa Rainbow Trust
We legally registered Goa Rainbow Trust as an NGO for the LGBTQIA+ people in Goa on 31st October 2018. Since then, we have hosted and co-hosted a few events to bring together the community in Goa, thus helping raise awareness to the general public.
We now ensure to have regular meetings every fortnight, weekend or Sunday. The purpose of these community together and provide a safe space for discussion of various topics regarding the community. LGBTQIA+ individuals, as well as allies, are always welcome to come and be a part of such meetings. Allies play a major role in supporting the LGBTQIA+ community by being a part of these conversations and spreading a positive word about us. One conversation leads to another, and in that way we can get LGBTQIA+ topics into the mainstream.
In due course of time, we hope to create a platform for the LGBTQIA+ students to find a support system. Young people need a safe space to interact with like-minded people. We also intend to reach out to those living in slums and provide them with basic healthcare facilities and awareness. Ultimately, Goa Rainbow Trust is my baby and a home away from home for all of us.
A note for people who are trying to come out to their friends and family
This coming out story is my experience based on my own circumstances. Each person may have a different set of circumstances, good or bad. My advice to anyone planning to come out to their family would be to first be financially stable (keeping in mind the worst possible scenario) This might seem pessimistic, but it is realistic. That way they can still make it through life on their own feet.
It is also important to note that we currently facing a time where the Coronavirus has locked us all in. In some cases, with our toxic family members. So, it would be best to wait it out until this settles, especially if you're uncertain about your family's response. If you're sure you're not going to get yourself into any mental or physical harm, then you may come out at your own time. Always remember that it's up to you to come out when you're ready, and no one can force you into doing so.