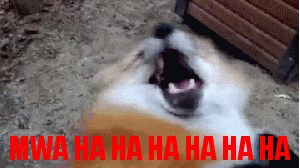 Back in March, who thought that the virus would have us locked in our houses for such a prolonged time? For some of us, working from home felt like a dream come true. I mean, no waking up super early in the mornings, no getting ready, skipping the daily commute, no human interaction, just you and yourself enjoying work from the comfort of your bed in PJs! What a fabulous working environment, no? This cosy work-from-home reality, however, has a very funny side to it that you and I might not notice in the first instance, but thanks to our brilliant meme culture that has highlighted that humorous side of it. Memes are my ultimate source of therapy and I came across these memes that are an apt representation of work-from-home reality! I swear, I laughed so hard, I had tears rolling down my cheeks!
8 memes on work-from-home that are a hard-relate:
1. Office? What is that?
While I do miss having to see the gorgeous faces of my co-workers every day, the next time I step into an office, I'm going to need a handy guide on how to be work-appropriate.
2. Zoom meetings = nap times (shh)
How would we get through all our meetings had it not been for the no-audio and no-video options? Amirite?
3. I have figured that it's me that's part of the problem!
I used to blame the traffic for being late to almost any social event even though it was me that never stepped out on time. But work-from-home has forced me to look into my problematic behaviour that I would slyly slide under the Mumbai traffic! LOL!
4. Following the work-sleep-repeat lifestyle
If you asked me my most favourite part of work-from-home, it would be those extra couple hours of sleep I can squeeze in!
5. New reality, new greetings
Even if I was asked to write an email in my sleep, I would not forget to this line, for sure! But jokes apart, I do mean when I hope for yours and your family's safety.
6. Can't stress this enough
Nobody to see, nowhere to go but dressing up takes my mood from a 0 to a 100 real quick! Honestly, what is it with dressing up and feeling this good?
7. A doggo celebration
Is it even a work meeting if no dog is seen making a cameo? But gotta admit, the excitement levels shoot up and how whenever a doggo comes and says hi to everyone. Dogs are truly having the time of their lives currently, no?
8. "Thanks, have a great day!"
This meme has my name written all over it! These meetings are my favourite because I get a break from work to take naps, scroll through Instagram and not contribute and blame the internet! Hahaha!
Which of these memes do you relate to the most? Tell me in the comments below!
And don't forget to follow @missmalinilifestyle for more interesting updates.