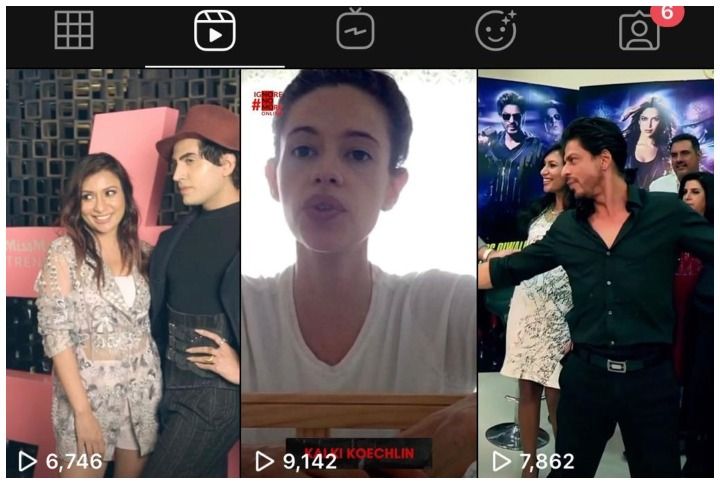 Instagram has officially launched Instagram Reels in India today at 07:30 PM IST, and honestly, we couldn't wait to try it out! This social networking giant has gone ahead and collaborated with various popular digital creators to roll out and populate its new short-form content video feature. From today, the users will be able to watch some entertaining videos with unique special effects made by content creators like Komal Pandey, Jahnavi Dasetty, Gippy Grewal, Ammy Virk and many more. We are here to tell you everything you need to know before you can go ahead and make your own Reel!
The Reels feature is integrated within the app itself, to create on you need to click on the 'camera option' and click on the Reels button on the bottom of the screen. Post clicking on it, the app will show you several easy to use tools for you to record and edit a quirky Reels video (The maximum time limit for a Reel is 15 seconds).
Here are a few things to keep in mind while posting a Reel:
1. Music
The first tool you will be able to see on the right-hand side of the Reels creator page is the music tool, it will provide you with millions of options so that you can find exactly what you need.
2. Speed
Reels have a speed tool that can help you speed up or slow down the video according to your preference (options available are .3x .5x 1x 2. 3x)
3. AR Filters
Below the speed tool, you will find the option of Augmented Reality. You can select any filters that you like and also try out various effects (just like the one on IG stories).
4. Timer
You will get an option to set a 'timer' for your videos that range from 1 to 15 seconds
5. Editing A Reel
Once you have posted your Reel, you will not be able to make any kinds of edits on it so you will have to straight-up delete it if you think something is wrong.
6. Cover Image
Once you are done shooting it, just like IGTV, you will need to add a cover image for your Reel as well. (Now you are all set to make a Reel on your own, go try it out!)
Here are some features that we found really cool!
1. Experience
The platform has really smooth UI/UX  and a really easy-to-understand interface.
2. Content Restrictions
You can shoot fresh content on Reels as well as post some repurposed content. Patching videos through is super simple too, so you do not have to worry about editing.
3. Character Limit
The character limit for your captions on Reels is exactly how it is for Instagram posts, so you can freely write your heart out without worrying about the limit. You can also tag people and add hashtags exactly how you used to for posts.
4. Effects
There are multiple cool effects to play around with (such as speed-up, slow-mo, face filters etc.) and there is a vast music library for you to select exactly the kind of music you want. There is also an option of recording the audio or using custom audio.
5. Alignment
What blew our mind was that Reels provides an 'align' option (ghost)  to help creators maintain their position while using the front camera, or while recording multiple cuts for one video.
6. Explore Section
A dedicated space is available in the 'explore' section just to check out new trending Reels.
7. Way To Check Engagement
Likes, views and comments can be tracked on Reels too.
It has only been a day and Reels has already received an overwhelmingly positive response from its users and many believe that this is what the future of entertainment will look like. This platform surely has the potential to give birth to viral trends and cool ideas. We are ready to make the best out of Reels, are you? Comment below and let us what you think!
Don't forget to follow @missmalinitrending on Instagram to know more about your favourite influencers!