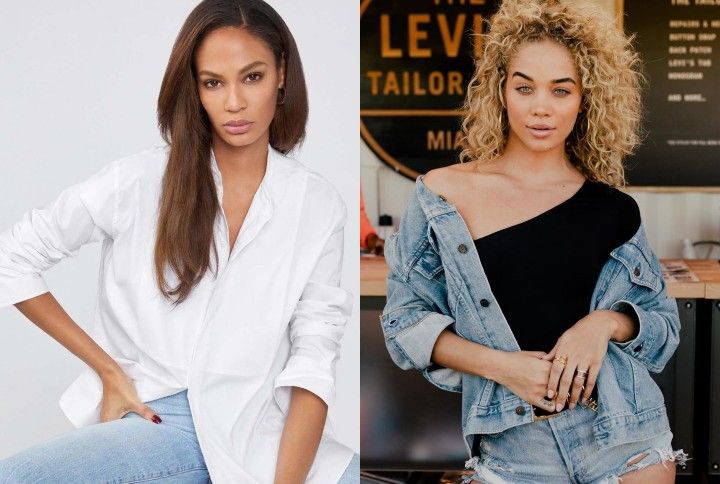 If you were held at gunpoint and asked to pick 10 items from your closet, what would they be? For all the fashionista's out there, this is a tricky one. However, if you have your outfit essentials sorted this might not be as hard as it sounds. When doing a clean up of my wardrobe the other day, I realised that there are a few basic items that I never gid rid of. While the on-trend items get discarded after a few wears, the versatile basics are the ones that get worn, repeated, and re-purchased the most. Hence, I concluded that those are the pieces that my wardrobe capsule will comprise of.
A wardrobe capsule is typically a collection of your most favourite and worn items. These are essentially the must-haves that you simply cannot do without. It is a great Marie Kondo sort of exercise to simplify your closet and get rid of the clothes collecting dust. As a result, you are left with quality items that you can keep reaching out for time and again. Moreover, it helps you understand what your style is and shop smarter the next time you are on a spree.
Here are some basic features of items in your wardrobe capsule:
Interchangeable—you can wear them with anything and everything, and pair them with the other items in your capsule.
Durable—they should be of high quality and last you for a while.
Adaptable—you can make them work for all seasons with a few tweaks
Loveable—it should bring you happiness each time you wear it
Comfortable—the ability to wear them all day long!
Are you ready to take on the challenge? Check out my 10 front-runners that make up my capsule collection:
1. Denim Jeans
Regardless of the time or season, we can always count on jeans to make a great outfit. While there are tons of trendy options out there for bottoms, nothing can take the place of a good old pair of blue denim's. My go-to pair is a light blue high-waist. It looks great with shirts, tee's, tank tops—you name it! Also, footwear is never an issue as it works with any kind depending on the occasion. Hence, this would be the first item that I simply need to have.
2. Denim Jacket
Denim is timeless and there is no denying that. Similarly, a denim-on-denim look is a classic as well—whether that is with jeans or a skirt, a denim jacket always looks great. This mandatory closet staple is my preference over a bomber or leather jacket. Since the weather doesn't get too cold in India, it is easier to reach out for a denim jacket that isn't too heavy to layer on. Moreover, it is a stylish addition to even the most basic outfit.
3. White Shirt
A crisp white shirt tucked into blue jeans will always be in fashion. Over time, we have seen A-list Bollywood celebs wear it and look sophisticated. One of my most favourite versatile pieces, the amount of wears you can get out of a white shirt is unbelievable. Roll-up the sleeves for a more casual vibe or button it up for a more formal one, you can make it work exactly the way you want. Recently, I have been unbuttoning the shirt and pairing it with a crop-top below. It allows me to both, stay cool and look cool during the hotter months.
4. V-neck T-shirt
Only in the past year did I realise the benefit of a v-neck tee, however, it is never too late to join the party! In black or white, this essential can be paired with anything and still make you look chic. The v-neck is more flattering to many face shapes compared to the round-neck, however, it depends on your style. Tuck it into the other items from your capsule collection such as jeans, skirts or leggings and accessorise it to your liking. You will find yourself reaching out for this staple more than you know. An important tip—make sure you invest in a good pair of high-quality t-shirt that doesn't look worn out after a couple of washes.
5. Tank Top
If you are yet to discover, tank tops can be a real lifesaver! They make for the perfect base layer, even for your most formal attire. The ribbing texture and array of colours make it easy for you to pick which one will be your go-to. However, keeping the shade neutral such as black or white is always your best bet. Perfect for the humidity, it looks smart when paired with denim jeans or even a mini-skirt along with some kicks! To change things up a little you can be more on-trend and go for a crop version instead.
6. Sun Dress
Nothing is easier than throwing on a one-piece, layering some jewellery, sliding on those sandals and stepping out! There are many days where you just can't be bothered to wear full-length bottoms clinging onto your legs. And for that, a flowy dress is a capsule necessity. A white maxi dress is typically my choice, as it is elegant, beachy, and easily dressed down or up. But a subtle print or pattern such as stripes works well for this to mix things up from the usual monochrome. Again, like the others, it is a versatile piece that styles well. You can also experiment with layering your white shirt over your dress to wear the outfit differently.
7. Leggings
We can agree to disagree that leggings make the list. They never go out of season, are super comfortable, and can make your legs look great! When you want to lounge all day and denim feels too heavy-duty, leggings are the solution. I like to wear mine with a plain tee and some kicks for a day of errands or a casual hang out. Nonetheless, you can even elevate the look by wearing your white shirt and fastening a belt above your navel for an accentuated style. Additionally, go for a sporty vibe by matching it with a crop-top and throwing on a denim jacket.
8. Mini Skirt
Strut those sexy legs, adding an oomph factor with an outfit comprising of your capsule essentials. A mini skirt in a way symbolises feminity and is a popular choice in the summer season. While there are many variations to choose from such as pleats, prints, flared etc. my fallback is a classic denim skirt. The beauty of it is that you can never wear it too many times. Contrary to other skirts that have an evident style which is prominent when you repeat, denim looks fresh each time around. If you are bored with indigo, a white denim skirt can be a game-changer in amping your look.
9. Sneakers
Shoes are an essential part of you OOTD, they can add the perfect finishing touch. In good footwear, we often look for style, quality and of course, comfort! Sneakers usually check all the basic needs and the many amazing pairs out there end up being collectables. Hence, a stylish and reliable pair of kicks is a must-have in my capsule collection. A pop of colour along a base of white or black is my ideal pick as they match with most of the outfits. For instance, the white Adidas Continental80 is an evergreen pair that will never disappoint, and surely keep your feet happy!
10. Sandals
An alternative pair to the trusty sneakers is a requirement as well. Sometimes, you want your toes to breathe and require an easy slide in and out pair of shoes. For this, a standard and neutral pair of slides should be part of your wardrobe-essentials. I find the tan colour in footwear extremely versatile, going with most outfit styles and shades. Moreover, when it comes to slides make sure the footbed provides your feet with a stable base and comfort. These one-strap sandals from Birkenstock are trendy enough to wear at the beach, supermarket, or casual day out!
What would your wardrobe capsule consist of? Let us know in the comments below!
And don't forget to follow @missmalinifashion on Instagram to never miss a style tip!