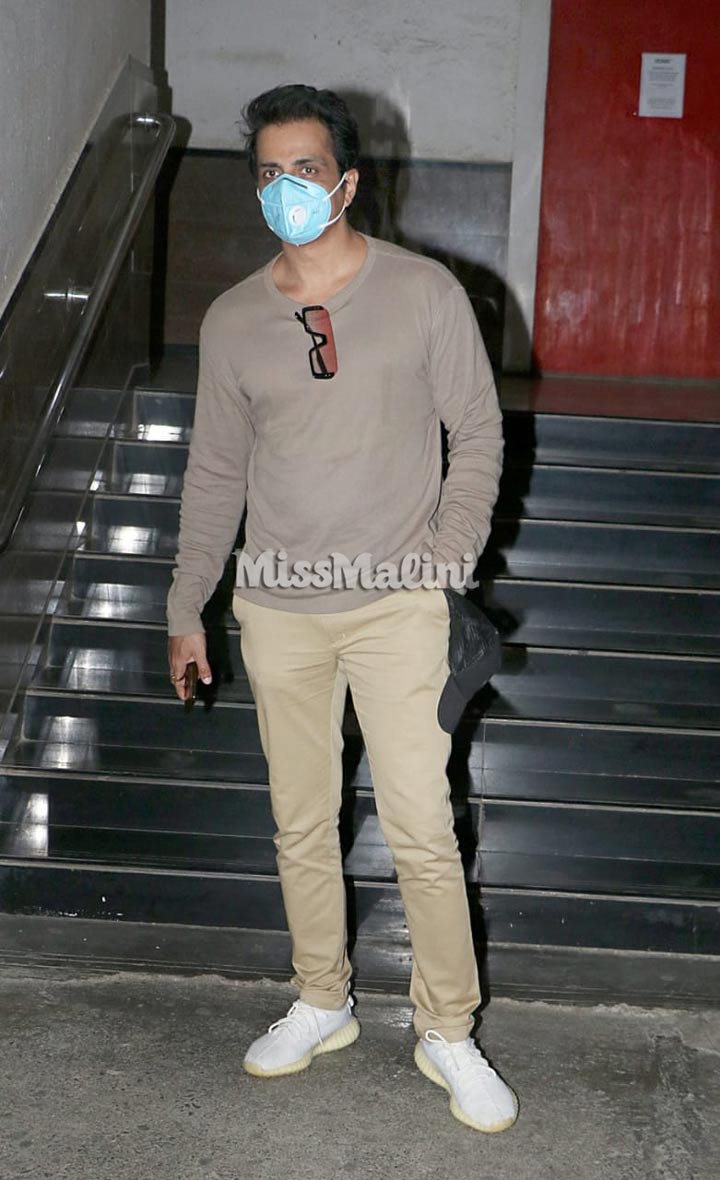 Actor, producer and humanitarian—Sonu Sood, even though famous for his negative roles on screen is nothing like it off-screen. The multilingual actor often makes it to the headlines for the many good deeds he carries out. He has been in the news even more ever since the Covid-19 outbreak hit. Titled the "Messiah of Migrants", Sonu has worked tirelessly towards helping migrants and just about anyone hit badly in these trying times. With a heart of gold and a body so enviable, Sonu also has quite an elegant and sophisticated taste in fashion. Scroll through his vivid Instagram and you'll get plenty of inspiration for the following 2 F's: fitness and fashion. Even with a sophisticated style file, you'll notice occasional hints of sartorial experiments. That being said, the real-life superhero recently stepped out in a not-so-basic outfit that he put together using wardrobe basics. And I'm all for it!
Sonu Sood's trick to enhancing wardrobe basics: go monochrome!
Spotted out and about in the city, Sonu went monochrome with his look for the day. He was dressed for a casual evening with nothing but basics. His picks: a plain sweatshirt and a pair of basic trousers. What could have otherwise surely been a basic look turned out to be visually appealing for its colour scheme—neutral. Sonu's sweatshirt was crafted using a lovely cappuccino colour and his pants in a beige shade. Although usage of multi colours is also a style statement, monochromatic looks are appealing in their own way. And they're the best trend to try out when pairing different colours seems like a task.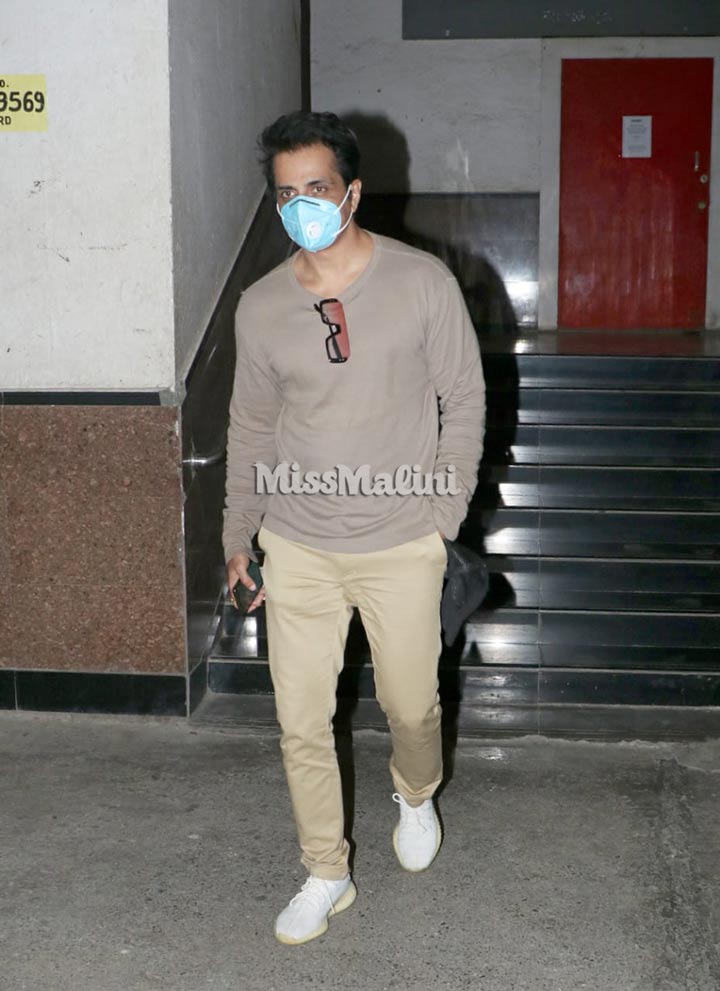 In the accessory department, Sonu added a tinge of colour to his neutral-themed look with translucent pink frames and a light blue face mask. He rounded off his look with a pair of white kicks and injected it with whole lot of charisma! Cheesy but well, had to put it out there!
What do you think of the actor's look? Tell me in the comments below!
And don't forget to follow @missmalinifashion on Instagram to never miss a style tip!