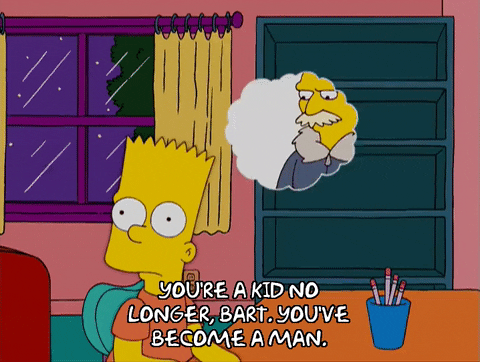 Coming of age films definitely have to be my favorite genre of movies. I love films that take their viewers on a deep plunge with their characters. By the end of such films, not only can you tell all the ways in which the film's characters have grown, but you also feel how the film has changed you. When I watched Lady Bird three years ago, I consciously felt that the film had changed me. I had never felt so seen, even though the characters portrayed in the film looked nothing like me and had drastically different lives on the surface. So began my hunt for all the coming of age films on the internet. At this point, I would really call myself a connoisseur. If you too like to embark on journeys of growth and self-love with film characters, here are 9 films that should be on your watchlist.
1. Real Women Have Curves
Situated in an immigrant family in Los Angeles, this story follows Ana who receives a full scholarship to attend Columbia University, but whose family insists on her staying in Los Angeles to support them. The film is based on a play by Josefina Lopez and is similar to Lady Bird in terms of tonality and themes.
2. Frances Ha
This film is what made me fall in love with Greta Gerwig as an actress. Set in New York City, Frances Ha is a tale mostly about young dancer Frances Halladay, but also of the critical relationship she shares with her best friend Sophie. Shot on 35mm black and white film, the film has stunning visuals and takes you on a truly immersive journey of self-discovery with the titular character.
3. Booksmart
A lighthearted portrayal of the urgency of growing up, Booksmart follows two best friends on their last day of high school as they try to have fun for the first time in their school lives. The film touches on the importance of female friendship and also breaks the myth that well-performing students don't have fun.
4. Call Me By Your Name
Based in a beautiful Italian summer, Call Me By Your Name is the journey of 17-year-old Elio (played by Timothée Chalamet) on his quest for love as he finds himself attracted to his father's research assistant Oliver (played by Armie Hammer). The film is a gorgeous portrayal of one's first love and the all-consuming nature of it.
5. Moonlight
The eventful winner of an Oscar for Best Picture, Moonlight is the story of Chiron and his first and only love. Divided into three portions of his life, the film truly takes its viewers on a journey with the character and into his different worlds.
6. The Edge Of Seventeen
A comedic take on the gravity of growing up, The Edge Of Seventeen takes a close look at female friendships and the things that get in the way of it. Set amidst the stress of being a high school senior, we watch the main character Nadine go through tumultuous changes while dealing with her uncertain future.
7. 20th Century Women
Single mom in her 50s, Dorothea Fields is unsure of her capabilities raising an adolescent boy, so she calls on the young women in his life for help raising him. A brilliant amalgamation of people of different ages coming together, this film touches on both what it means to be a man and a woman.
8. The Miseducation Of Cameron Post
This dark drama follows Cameron Post into a religious conversion home when her family catches her having sex with another young woman. Touching on the themes of religion, sexuality, and the odyssey one takes to finding themselves, The Miseducation Of Cameron Post is a brilliant piece that is definitely a career-high point for lead actress Chloë Grace Moretz.
Have you seen any of these coming of age films? What did you think? Let me know in the comments below!
Follow @missmalinilifestyle on Instagram for more content about films across genres.