When it comes to beauty purchases, expensive doesn't always mean better. In fact, it's all about finding a balance and what works for you personally. While there are times where it makes sense to splurge on a particularly high-end product, there's nothing better than finding an amazingly affordable option that works just as well. That is especially true in the case of eyeshadows. When I was younger, I would think that drugstore eyeshadows were training wheels until I learnt all I could. Then I moved on to more fancy palettes. However, drugstore makeup brands have really upped their game in the recent few years with better quality products and amazing formulas.
Eyeshadows from many brands now have really good ultra-pigmented shades in a variety of finishes. We're spoilt for choice with so many drugstore options that give their high-end counterparts a run for their money. You needn't burn a hole in your pocket by going for overpriced, luxury palettes when you have options that fit your budget. Not to forget that they get immensely more affordable if you catch them during seasonal sales like Black Friday. Many influencers and celebrity MUA also swear by drugstore staples in their makeup kits. Ahead, we've listed a few of the best drugstore eyeshadow palettes you need to try ASAP.
Keep reading to discover some of the best drugstore eyeshadow palettes that won't put a big dent in your wallet:
1. Milani Everyday Eyes Eyeshadow Palette
This compact and travel-friendly palette has highly pigmented champagne, coral, and plum/brown shades. With a smooth and creamy formula that blends like a dream, it stays put all day long with some great colour payoff. The shadows complement each other really well making it perfect for that effortless everyday makeup, where you'll get some gorgeous eye looks without trying too hard.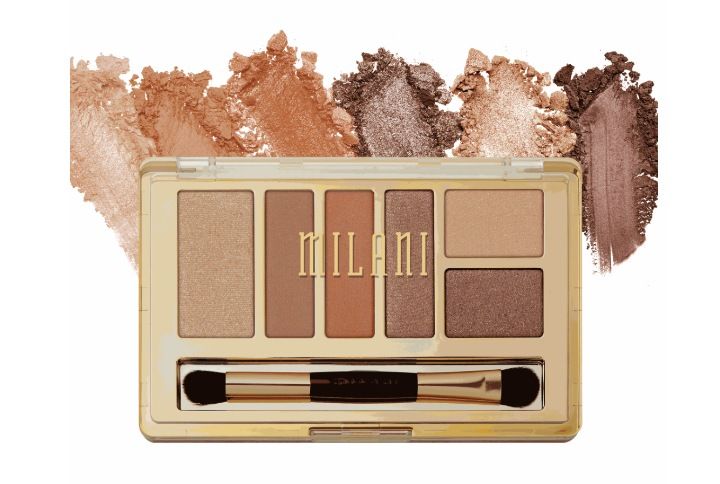 2. Wet N Wild Color Icon Eyeshadow
Wet N Wild is a really underrated brand that has a huge range of affordable but quality products. Their Color Icon shadows are one of the most popular products, available in four different colour combinations. The palette colour, Rosé In The Air, that's comparable to the notable popular ABH Modern Renaissance palette has a combination of matte, transition, shimmery and sultry stain shades. A fool-proof formula and great colour payoff, it's a great option for makeup newbies and pros alike, that's easy on the pockets.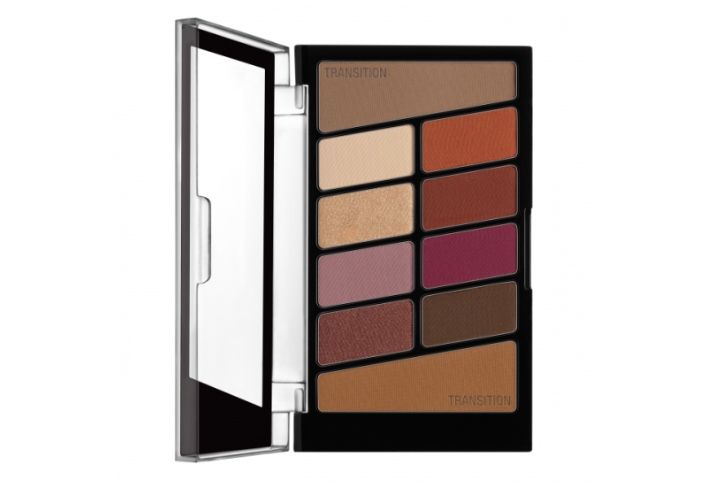 3. Rimmel Maginf'Eyes Eye Palette in Keep Calm and Wear Nude
Even with so many nude eyeshadows on the shelves, it can be tough to find neutral shades that actually show up on your lids. The mix of matte and shimmery pigments in this 12 shade palette easily complements a majority of skin tones. The colours are crease-proof and allow you to experiment with a variety of looks that are perfect for sculpting, shading, and defining your eyes with minimal fallout.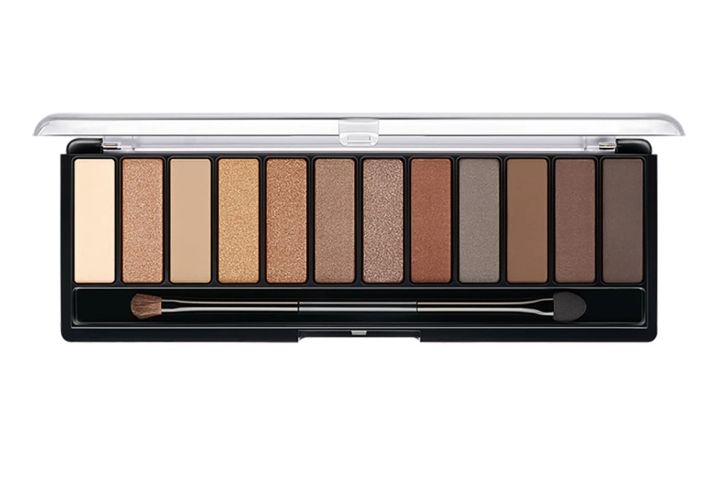 4. NYX Swear By It Shadow Palette
If you're bored with neutrals and looking to experiment with some colour, you need to check out this 40-shade palette. It has so many colour options along with a mix of textures. The different finishes including varying cool and warm tones makes it a makeup lovers' favourite. All the colours are long-lasting and pigmented with only some minor fallout from moe intense shades.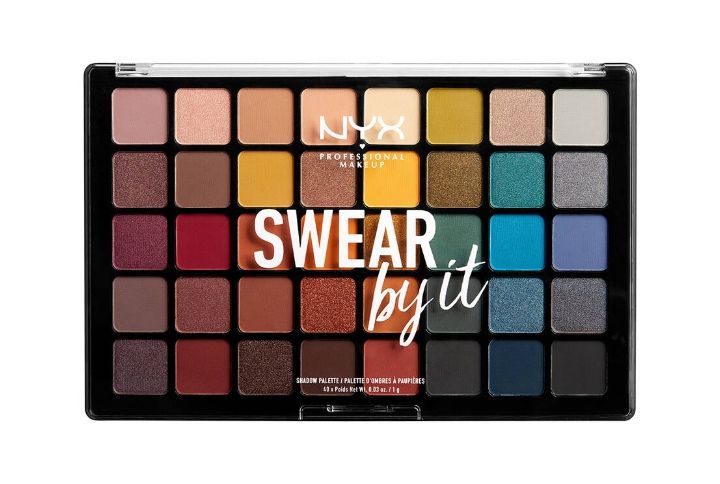 5. Revlon ColorStay Looks Book Eyeshadow Palette
The colour payoff on the range of ColorStay Looks Book Palettes is pretty great. All you really need is a couple of quick swipes to complete your look. Moreover, the plum tones of the Engima palette works perfectly to complement those with brown eyes. Plus the palette is super compact and can easily fit into your purse without taking much space so you can get ready on the go.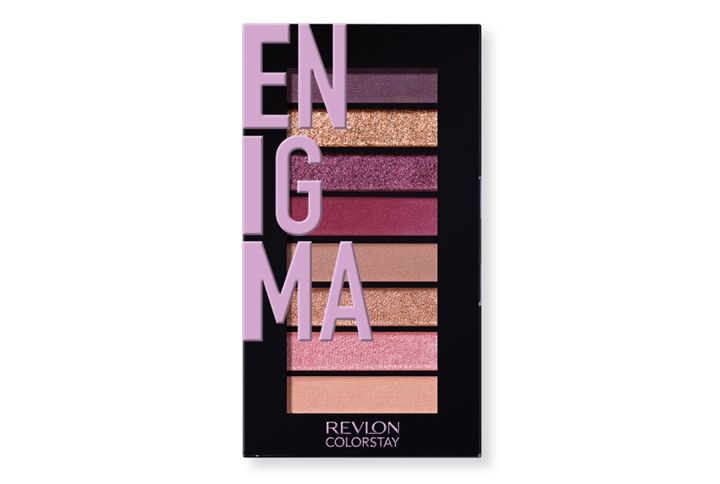 6. Makeup Revolution Fortune Favours The Brave Eyeshadow Palette
You can't mention budget-friendly eyeshadow palettes without mentioning Makeup Revolution. The brand offers endless eyeshadow palette choices. Take your pick from a range of bold hues and neutral tones. One palette that stands out is the Fortune Favours The Brave Eyeshadow Palette for its interesting variety of tones and textures. You can create a multitude of looks going from day to night with colours randing from plums, blues and even olive khaki shades. All 30 shades in one compact palette that isn't too large or overwhelming. It's the perfect eyeshadow palette for beginners that will allow you to play with and get comfortable with safe colours if overtly bold hues aren't your thing.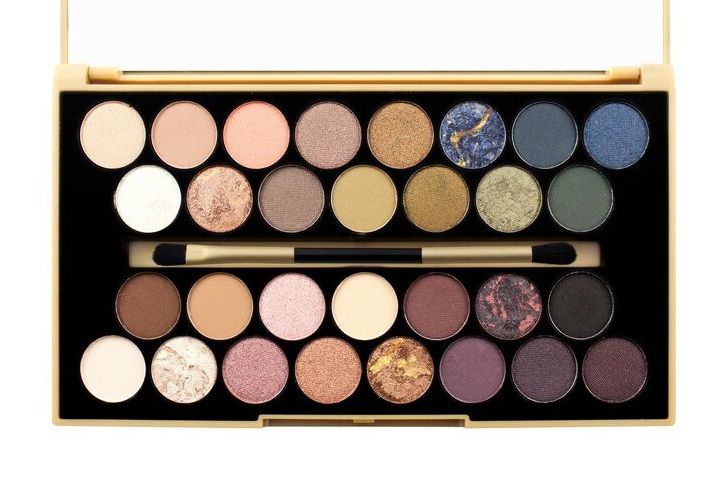 What's your favourite drugstore eyeshadow palette? Let us know in the comments below
P.S: Follow @missmalinifashion and @missmalinibeauty on Instagram for more updates.