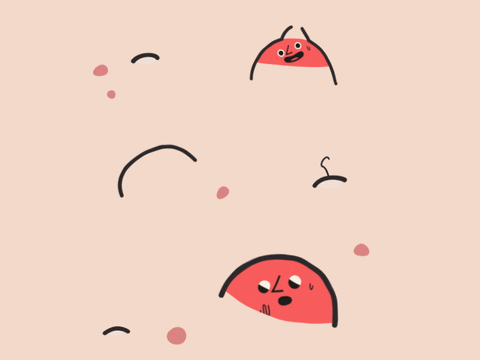 My mother has been a fan of organic skincare since the very beginning. Her DIY facemasks and cleanser recipes have been a big hit amongst my family. However, I've always been hesitant to experiment. I never related to it as every time I tried some DIY, it always resulted in a zit. Being someone with an acne-prone, oily skin type it's really difficult to find the right combination of products. It was not until last year that I reconsidered organic beauty. The cleaner, greener and cruelty-free approach really spoke to me. Plus, the reviews on YouTube on upcoming Indian skincare brands made me really curious!
So, I started my own journey and here are my top picks of organic Indian brands to use:
#1. Cleanser
My acne-prone skin does not allow me to experiment much in this arena. I stick to cleansers that have great exfoliating properties which help the product penetrate deeply into the skin, keeping acne at bay. Neemli's Tea Tree & Salicylic Acid Facewash is a great Indian organic cleanser that does the job effectively. It's got calming plant-derivatives, benefits of AHAs and BHAs which are great for acne-prone skin.
#2. Toner
My expectations from a toner as fairly minimal. However, I love using hydrating tones. Especially the ones with a good nozzle, which reduces the effort of dabbing a cotton ball all over your face. My personal favourite is Juicy Chemistry's Bulgarian Rose Water. Bulgarian rose is known for it's calming properties. I love using this in the middle of the day to soothe my irritated inflamed skin.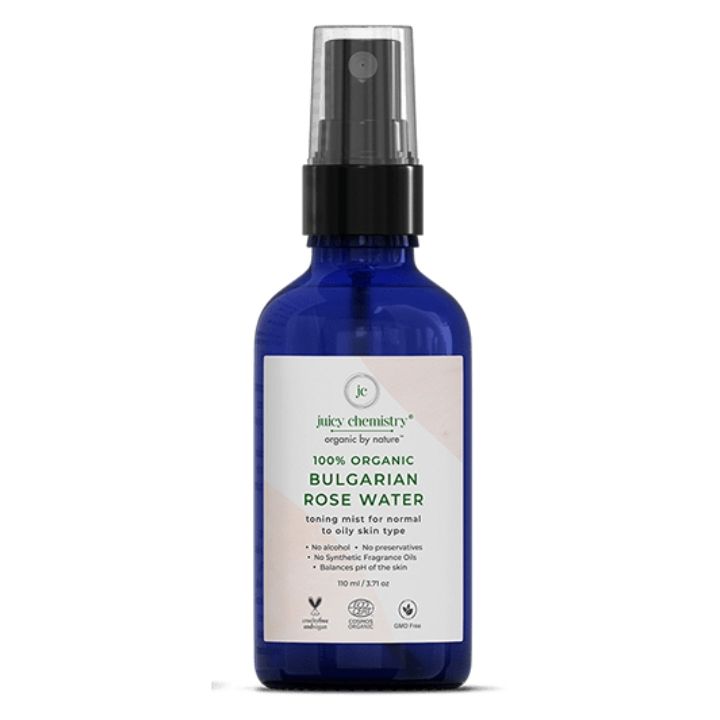 #3. Facial Oil
It's a popular myth that people with acne-prone skin cannot use facial oils. This is completely untrue, light facial oils like rosehip oil and marula oil work well with acne-prone skin. Indulgeo Essential's Rose Gold Oil is a super hydrating and non-comedogenic facial oil. In addition to that, the luxe organic formula plumps up my skin with no excessive shine. The rose extract helps with the healing of acne scars which is an extra bonus.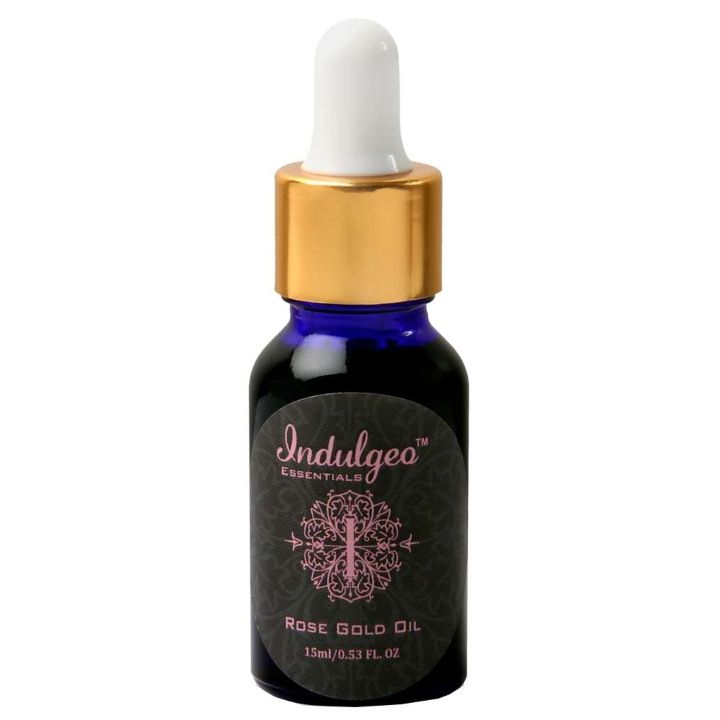 #4. Cleansing Balm
Another favourite product in my organic skincare routine is a cleansing balm. I swear by Earth Rhythm's Pore Refining Cleansing Balm. It contains fruit-derivatives of natural AHAs, giving you that gentle exfoliation. If you're someone who suffers from acne, double cleansing with a cleansing balm post your makeup should be your go-to!
#5.  Serum
There's never enough that can be said for a great Niacinamide serum. My favourite organic alternative to The Ordinary Niacinamide 10% + Zinc is Suganda's 10% Niacinamide Serum. Furthermore, it's super cost-effective and works great for my night time routine. Niacinamide helps with inflammation, keeping acne at bay!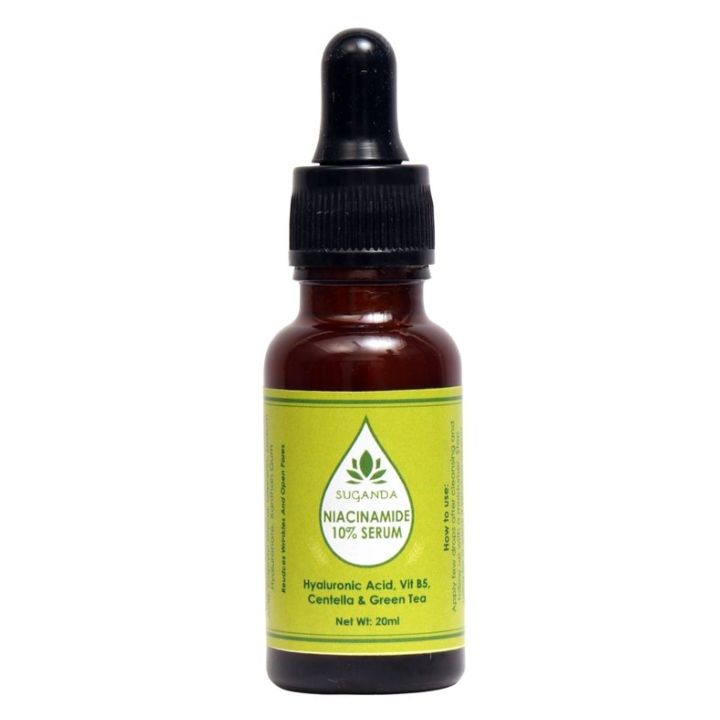 However rare, these organic Indian brands do deliver what they promise. Moreover, I would always recommend a simple patch test before trying any products. May your skin be glowing and you keep growing!
Have you tried any of the above products? Let us know in the comments below.
For me follow @missmalinibeauty on Instagram.